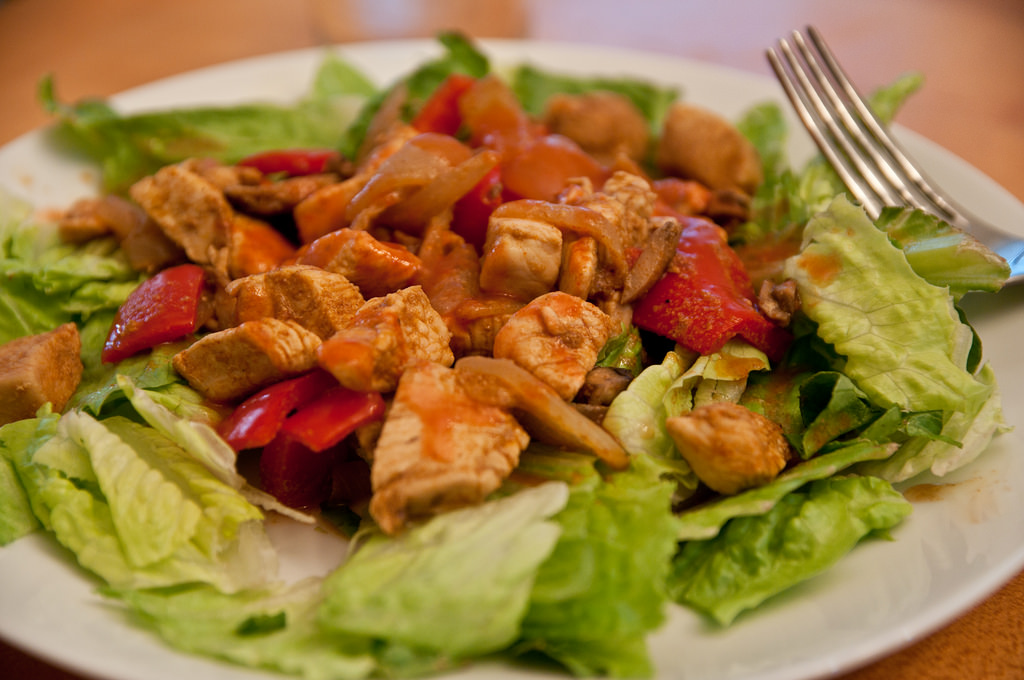 06 Feb

Whole30: An Honest Review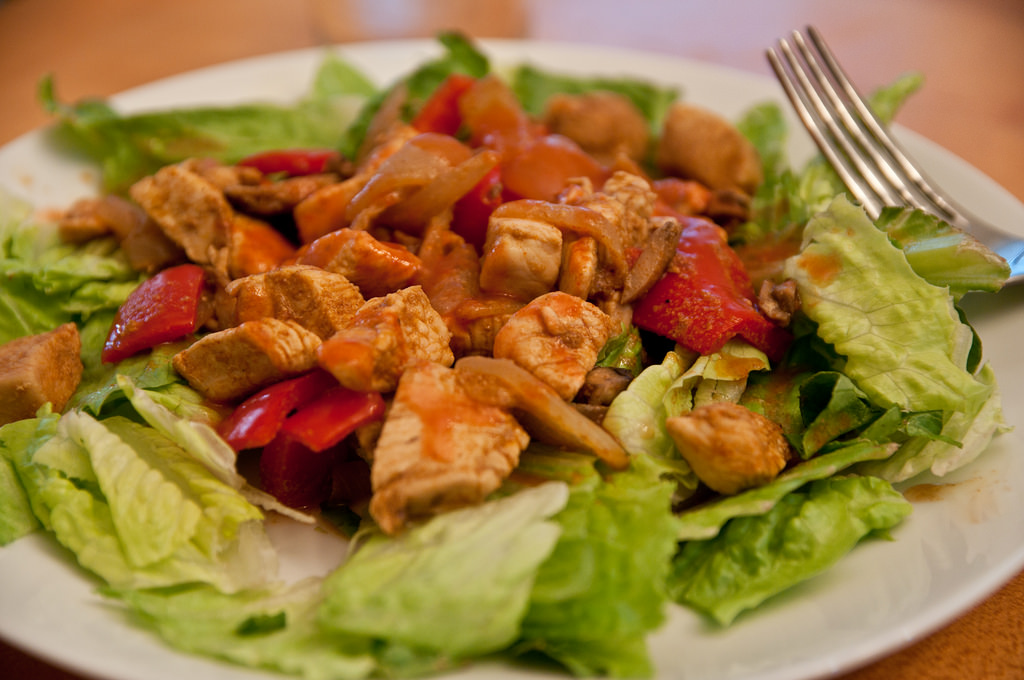 Have you heard of Whole30? A popular new diet, this program encourages eating whole foods and eliminating sugar, alcohol, grains, legumes, soy, and dairy. Two of our Caine marketing experts gave Whole30 a shot for the second time this January. If you've been considering taking the 30-day challenge, give their honest review a read below.
How was your Whole30 experience the second time compared to the first?
Kate:
I tried Whole30 two years ago and did it by the letter – no cheating whatsoever. The diet was expensive, complicated, and at times, socially isolating. My reaction was, "Never again!" However, memory fades and I was anxious to start the year off with some discipline after enjoying the holiday season's indulgences.
To make it easier on myself (and my husband who, once again, begrudgingly joined in), we made some concessions this time around. The occasional cocktail would be allowed for engagements with friends. We also decided to order the meal service Sunbasket; the ingredients can be customized to fit Whole30 standards.
Virginia:
Similar to Kate, the first time I did Whole30 (one year ago), I was a strict rule follower. I decided that this time I would allow myself to budge on a few of the guidelines that I believed wouldn't affect the integrity of the diet: I ate legumes and didn't obsess over what oil food was cooked in. With a few weekend trips planned, I  also resolved not to let Whole30 spoil the fun of vacation.
Thanks to my lenient mindset and previous experience, I went into my second Whole30 with confidence and anticipation. I found it to be much easier the second time around. I didn't have to read labels at the grocery store or ask questions at restaurants as much because I was familiar with the compliant options. I was more willing to pass on carb-dense, sugary foods knowing that eventually, it would pay off. By the way, when you don't eat junk food for 30 days, you feel AWESOME!
What were your biggest takeaways?
Kate:
At first, I felt guilty that I wasn't following it exactly to the T. However, I realized that the key to Whole30 is to realize how much sugar and unnecessary carbohydrates you are sneaking into your diet. Life doesn't allow you to always follow a certain set of rules, so giving myself the freedom to be flexible was important. Ironically, my "results" were largely similar to the first time. Perhaps it is all about making small tweaks that you can maintain for days, weeks, and months rather than a dramatic 30-day experiment.
Virginia:
Overall, Whole30 round two was better than round one. I knew what to expect, which made the sugar withdrawals and salty snack cravings more bearable. Adjusting the diet to my specific needs also made it easier to maintain. I remembered how rewarding it was to fill your diet with healthy and "whole" foods. However, next time, I will try to plan Whole30 during a month when I'm not traveling. Breaking the routine for a weekend and then transitioning back proved to be difficult. Exchanging pizza and wine for salad and sweet potatoes isn't easy.
Which Whole30 habits do you think you will keep?
Kate:
Of course, my husband and I were excited to have all the sugar and carbs right after we finished. Unsurprisingly, we did not feel good the next day from the sugar hangover. Moving forward, we are going to try to avoid spices, sauces, and condiments that sneak sugar into the ingredients. We also want to cut back on the treats we were allowing ourselves each day – peppermint patty after dinner, anyone?
Virginia:
Similar to the first round, the habit of reading the ingredient labels will continue to stick. Whole30 helped me realize that EVERYTHING has added sugar. I now know how to find the healthiest option in the grocery store, and I believe that reason alone is enough to make the hassle of Whole30 worth it. I am also more familiar with how food makes me feel. By eliminating certain foods from my diet, I learned which foods to stay away from and which to embrace.
Would you recommend this 30-day challenge to a friend?
Kate:
I don't think Whole30 is for everyone. It is especially hard if you don't like to cook, or you have a job that necessitates social engagements with dinners/lunches, etc. Finally, it can be expensive if you have more than one person in the home participating. However, I would recommend it to people who really struggle with discipline. Forcing myself into something with tough "rules" (even if I decided to break a few) helped me to break some habits that needing breaking.
Virginia:
Whole30 is a commitment, but it's worth giving a shot if you want to change the way you think about food. Whole30 forced me to eat "cleaner" than I ever had before. Incorporating more wholesome food in your diet will be beneficial to anyone. That being said, find what works for you and don't beat yourself up if you can't follow the "rules" line by line. Food is meant to be enjoyed… including pizza.
To learn more about taking the Whole30 challenge yourself, you can access the wealth of information on the Whole30 website.
About the Authors
Kate Dabbs is the Director of Marketing and Operations at Coldwell Banker Caine. She has a passion for being active and the outdoors. Her hobbies include reading, traveling, cooking with her husband, Dixon, and walking their black lab, Flo.
Virginia Wilson is the Marketing Content Specialist at Coldwell Banker Caine. As the content specialist, her job involves two of her favorite pastimes – social media & writing! Virginia also loves walking with friends, trying new coffee shops, and experimenting with recipes.