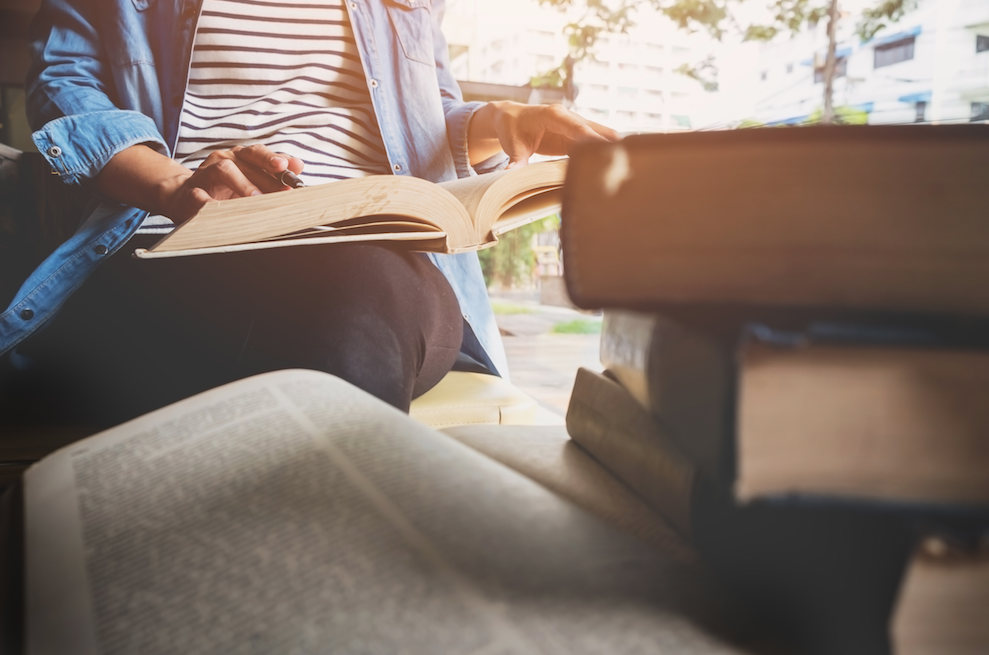 30 Jan

What Should You Read Next? Book Recommendations from our Blue Crew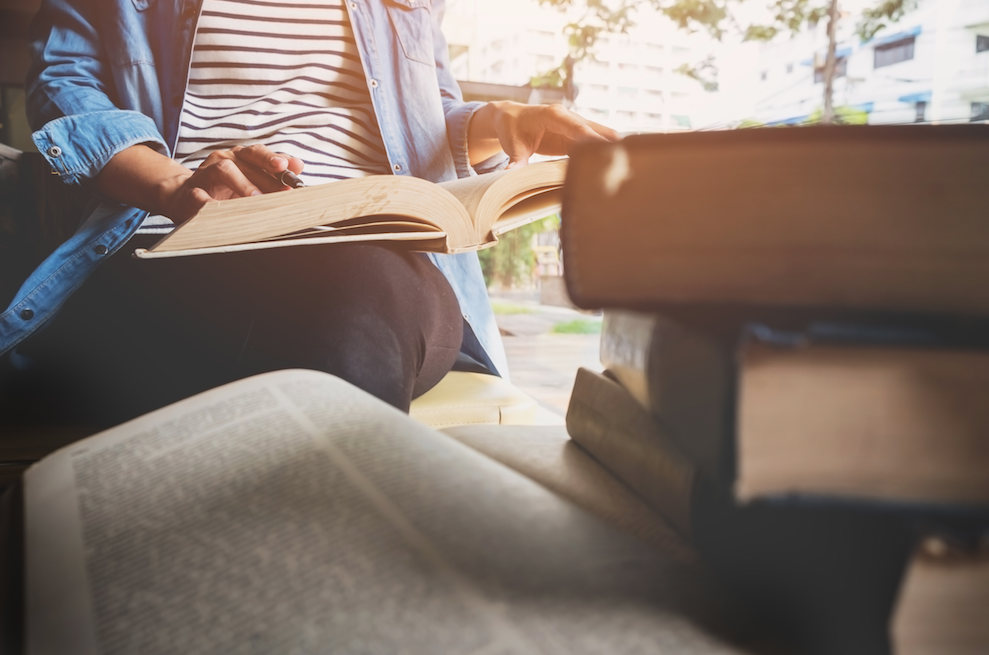 Reading can entertain you, reduce stress, and boost your knowledge and vocabulary. As George R.R. Martin said, "A reader lives a thousand lives before he dies… The man who never reads lives only one." While there are plenty of reasons to read, sometimes the problem is not knowing what title to pick up next.
Take these recommendations from the Caine Blue Crew into account on your next trip to the bookstore.
Virginia Wilson, Marketing Content Specialist
The Dutch House by Ann Patchett

This novel gives you a peek inside the life of siblings, Danny and Maeve Conroy. Their obsession with the family house they grew up in continues to haunt them and affect the unfolding of their lives. Ann Patchett's beautiful storytelling draws you into this story of love, heartbreak, and an unshakable family bond. This is the perfect book to curl up with along with a cup of tea on your next rainy, cold Sunday!

Before We Were Yours by Lisa Wingate

This page-turning story is based on true events of the horrendous adoption scandal of Georgia Tann and the Memphis Tennessee Children's Home Society (if you don't know what I'm referencing, Google it!) You will be captivated by the story that unfolds through an old family secret being uncovered.

Educated by Tara Westover

Compelling and unforgettable. This memoir of a young girl who escapes her fundamentalist family in the mountains of Idaho to pursue an education is truly fascinating. As I was reading, I had to keep reminding myself it was a true story – the adversity Tara overcomes to ultimately earn a Ph.D. from Cambridge University is nothing short of inspiring.
Lucy Pressly, Marketing Services Specialist
Where the Crawdads Sing by Delia Owens

This story encompasses mystery, love, and an appreciation of coastal nature in its raw form. Once you start reading, you won't want to put it down!
Ivey Jacops, Sales Manager
Everything That Remains by Joshua Fields Millburn and Ryan Nicodemus

It's a book on minimalism and prompted the expected purge but has had lasting effects on what I invite in my personal space, both physical and mental. It was an amazing read that caused a lot of internal reflection.

We Are Displaced: My Journey and Stories from Refugee Girls Around the World by Malala Yousafzai

A humbling read on the circumstances of others. I love Malala and her spirit and this book was an amazing compilation of strength and survivorship from around the world.

Compound Effect by Darren Hardy

I originally read it for business growth but gained so much personally from this book. It shares stories and scenarios of small changes in people's daily habits compounding into a huge outcome in the future… like compound interest.
Lynne Thompson, Relocation Director
The Great Alone by Kristin Hannah

It was a good read but also difficult to read because of the situations the characters were in and stayed. Very complex relationships. The story was set in Alaska.
Erin Stewart, Experience Manager
Where'd You Go, Bernadette? by Maria Semple

I read this at the start of 2019 and really enjoyed. It was a quick, fun read. The story is about a housewife, Bernadette, who is not quite the ordinary stay at home mom, her sudden disappearance, and her daughter's search to find her. It may not sound like a fun read given the disappearance but the adventures or misadventure of her disappearance and the search are very entertaining.

A Discovery of Witches by Deborah Harkness

A fun adventure for fans of stories relating to witches, vampires and other creatures of that sort. The story is of Diana Bishop, a descendant of witches and a historian specializing in Alchemy. She's working in the Bodleian Library at Oxford University when she unknowingly retrieves a bewitched alchemical manuscript that was thought to be lost. Her discovery of the manuscript ignites the underworld of demons, witches and vampires and Diana is the only one who can break the spell. This book is the first of three in the All Souls Trilogy.
Marisa Stephens, Digital Strategist
One Day in December by Josie Silver

If you're looking for an epic love story, this is it. Laurie falls in love at first sight. After a year of searching for the man she locked eyes with at a bus stop, he appears at a Christmas party, as the new boyfriend of her best friend. Throughout this 10-year story, you get to hear from both Laurie and Jack's perspectives. It will make you believe love at first sight, destiny, and soulmates if you don't already.

Little Fires Everywhere by Celeste Ng

In the town of Shaker Heights, a suburb of Cleveland, everything is planned and orderly – until an artist single mother and her daughter arrive and truly "shake" things up. This best-selling novel explores what happens when you keep secrets and don't follow the rules as well as the intricacies of mother-daughter relationships. The characters in this book were so vivid and following all of their different perspectives was fascinating.
Kate Dabbs, Senior Director of Marketing and Strategic Initiatives
Cutting for Stone by Abraham Verghese

This book was recommended to me by a dear friend who said it will always stay with you after you read it. I could not agree more – this is the kind of story that takes you so far out of your own head it will take time to return to reality after reading it. It's a story about twin brothers who are orphaned at birth and abandoned by their father in Ethiopia. The story is told from the perspective of one of the brothers who becomes a doctor and covers a variety of medical ethics topics as well as human drama. It will have you in tears at the end, but they are well earned.

Beneath a Scarlet Sky by Mark Sullivan

I have had a WW2 era genre going for several years now since using period books to help prepare me for a visit to Normandy several years ago. This one takes us to Italy to learn the true story of an Italian spy who infiltrated the Nazi regime to bring valuable intelligence – at the risk of looking like a sympathizer himself. This is one you will not be able to put down, especially when you reflect on the fact that it is all based on real events.

Shantaram by Gregory David Roberts

This book is a modern-day odyssey with a whopping 936 pages taking readers through the slums of Bombay to Afghanistan and beyond. An Australian bank robber and heroin addict (the protagonist) flees prison to start a new life in Bombay. From there, the story unfolds in the most surprising and outlandish ways – there is love, mobsters, drugs, war, medicine, and more. Shockingly, some of the most surprising tales are based on real experiences in Roberts' own life. Reportedly, Apple+ is filming a television adaptation now.

Tattooist of Auschwitz by Heather Morris

After you read Beneath a Scarlet Sky, you will likely be hungry for more. Read this book next. It is the true story of Holocaust survivor Ludwig (Lale) Sokolov who was forced to serve as the tattooist for Auschwitz and Birkenau concentration camps. With the recent 75-year anniversary of the liberation of Auschwitz January 27, it is timely to read this story of a man who did so much to save so many. He was reticent to tell his story because the position was granted favorable treatment by the Nazis and could label the tattooist the horrible title of 'collaborator.' The most beautiful part of the tale is the love story that blossoms – and I will go ahead and reveal that it works out, for those of you who refuse to read stories with sad endings.
Erika DeRoberts, Senior Vice President, Broker In Charge, Developer Relations
Girl on Fire: How to Choose Yourself, Burn the Rule Book, and Blaze Your Own Trail in Live and Business by Cara Alwill Leyba

Cara Alwill Leyba is a former marketing executive for MTV, entrepreneur, and blogger. After trying to get a book deal and getting rejected by 19 different publishers, she self-published her first book, Sparkle, 10 years ago. Since then, she's published seven more books – all have been wildly successful. She continues to advocate for women to believe in themselves and be successful in business and life.
Linda Saunders, Experience Manager
My favorite books are anything by Dorothea Benton Frank. Sullivans Island, Pawleys Island, Plantation, and Folly Beach are just a few of the titles. She always wrote about the Lowcountry and was able to bring you into the story so deeply, you could visualize the characters and identify with the landmarks she included. Sadly, she passed away in September of 2019, so I treasure the novels I have so much so I have read a couple of them twice. Her stories were about family love and conflict, friends who leave and return, impressive matriarchs all set in the South Carolina beaches – definitely beach reads.
Mary Alice Monroe is another good author. She tends to write about coastal areas and has produced a couple of series that were really great: The Beach House, Beach House Memories, Swimming Lessons, Beach House for Rent, Beach House Reunion, and On Ocean Boulevard, which will be released in May of 2020. This series follows one family, their fun time, trials and tribulations and the bond between mothers and daughters.
We hope you added some of our favorites to your "to-read" list and enjoy getting lost in a good book!