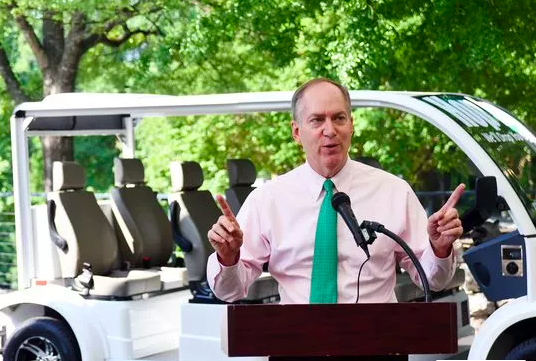 16 May

Upstate Headlines: Spartanburg Makes National Television, Greek Festival Returns & More!
A collection of the top Upstate headlines for the week of May 16th, 2018
Though the weather forecast is showing dreary, rainy days ahead, there is plenty of good news to brighten your day! From the national recognition of a Spartanburg staple to more transportation options in downtown Greenville, to new places to shop and a festival to attend, we'vel listed out the best local headlines from the past week.
Spartanburg's landmark restaurant "The Beacon Drive-In" will be featured (yet again) on a national television show. The Travel Channel will record an episode of "Food Paradise" showing off the famed drive-in. The Beacon has been in business since 1946 and is known for selling more tea than any other single restaurant in the U.S.A!
More transportation options for downtown! Companies have partnered to bring an electric low-speed vehicle that will pick up passengers and transport them up and down Main Street. The service is free of charge, though riders are encouraged to tip. This hop-in service will run from 11 am to dusk on a first come first serve basis!
Top Drawer Curated Women's Consignment, a high-end women's resale shop has relocated to Main Street in Spartanburg. A public preview of the new space is planned for this Thursday during ArtWalk, with the official opening on Friday. The shop offers a mix of trendy and classic brand name women's shoes, clothing, accessories, and jewelry – with the goal of making high-end fashion more accessible.
The 32nd Greek Festival begins Thursday, and with it comes a full four days of history, culture and of course, delicious food. This year, the festival begins Thursday at lunchtime and continues through Sunday evening. The festival has become a much-anticipated Greenville tradition and is a reminder of the city's rich Greek culture.
Did You Know?