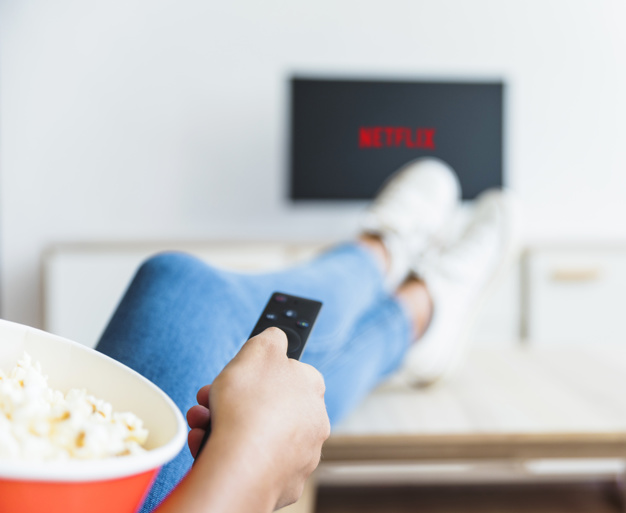 27 Nov

What to Stream and Binge-Watch This Holiday Season

It's the most wonderful time of the year, all the best, binge-worthy recommendations are HERE! Along with turkey and catching up with family, one of the best parts of any holiday is vegging out on the couch. Whether it's with a show, YouTube channel, or movie, the marketing team has gathered our top recommendations of what we are binging right now.

James Prow –

Stauffer Garage (YouTube) The king of the "Disaster Detail," James Stauffer takes cars that are completely trashed and brings them back to life. The segments where he extracts dirt from the carpets and floor liners are particularly gratifying. I've never seen someone go through so many microfiber towels.

Yes Theory (YouTube) The guys of Yes Theory are all about getting out of their comfort zone with often life-affirming results. Some of their top videos include, "Using TINDER to Live in Europe FOR FREE," "Throwing a Party in the Most Boring Town in America," and "We Helicopter Bungee Jumped with Will Smith."

Rick Steves (YouTube) Want to watch Rick's world-famous travel series without those annoying requests for donations? You can find multiple seasons of full length and commercial-free episodes on his YouTube channel.

Marisa Stephens –

Tom Clancy's Jack Ryan (Amazon Prime Video) I mentioned it in last year's post, and I had to highlight it again. This Jason Bourne-esque action show starring John Krasinski is one of my absolute favorites. Combining politics, espionage, mystery, humor, and a little romance, I think almost anyone would enjoy it. Season 2 was just as good as Season 1.

The Righteous Gemstones (HBO) This show is downright hilarious. Follow the Gemstones (John Goodman, Danny McBride, and Adam Devine), a family of dysfunctional televangelists, as they navigate running their megachurch while being blackmailed, trying to avoid scandal, and atoning for their own sins. I can't remember the last show or movie that made me laugh this hard.

Modern Love (Amazon Prime Video) Based on a popular New York Times column, each episode of this show tells a unique love story featuring stars like Tina Fey, Dev Patel, and Anne Hathaway. Get cozy, get out the tissues, and get ready to fall even more in love with love.

Bon Appétit (YouTube) Watch the minds behind the magazine experiment with theories and come up with new recipes in their NYC test kitchen. I particularly enjoyed the recent "Making Perfect: Thanksgiving" series where they split up into teams to create the perfect turkey, mashed potatoes, pies, etc. Another favorite is the "Gourmet Makes" series, where Pastry Chef Claire, tries to replicate popular candy, cookies, and junk food.

Lucy Pressly –

Saturday Night Live (Hulu or Cable) Whether the episode is old or new, SNL is a classic choice that ensures giggles. Made up of skits ranging from dancing to school spoofs, SNL is the perfect show to watch if you want something lighthearted. The best part is that thanks to Hulu, you don't have to stay up on Saturday night to enjoy the laughs!

Schitt's Creek (Netflix) This marketing-team favorite has made its way to many of our streaming lists. I recently started from the beginning and have been working my way to the current season. When it comes to creative plotlines and hysterical characters, this show is my favorite!

Stephen Edgerton –

Catastrophe (Prime Video) This hilarious, British show was recommended to me by a friend. Brutally honest, clever, and laugh out loud worthy, it has quickly become a new favorite. Though the plot will hook you, the best part of the show may be that the short, 20-minute episodes are accommodating for those who have a habit of falling asleep on the couch.

Virginia Wilson –

West Wing (Netflix) This recommendation isn't a new one, but it's tried and true. Consisting of 7 seasons, The West Wing originally broadcasted between 1999 and 2006, and now lives on Netflix. What feels to be genuine peek behind the curtain of the White House, this show draws you in and causes you to think of all that is involved in running a country. The political theme is complemented by endearing characters and cliff-hanger scandals.

Holiday in the Wild (Netflix) Akin to A Christmas Prince and The Princess Switch, this wonderfully cheesy, Netflix original movie was an easy choice for me. At the end of a long day, sometimes you want to watch something that guarantees a happy ending and minimal brainpower. Netflix seems to have mastered this niche of feel-good films by recently releasing quite a few – including Holiday in the Wild. Featuring Rob Lowe and Kristin Davis, this movie will warm your heart and get you in the Christmas spirit!

Disney + Television Network Watch out world, Disney has joined the growing list of streaming services – now joining the ring with Netflix, Hulu, Prime Video, YouTube TV, etc. Confession, I have not watched the network yet, but I plan to make up for it over Thanksgiving break. Pro tip – if you have a Verizon Unlimited plan, Disney + is free to you for the first year. If you're a sucker for nostalgia like me, you'll enjoy ditching the VHS to watch your favorite classic Disney movies in style.

Happy Holidays and happy channel surfing! We hope you enjoy the holidays with friends and family, but we also hope you take some time to rest and relax. If you love one of our recommendations, please let us know!