21 Jun

Upstate Headlines: Celebrate the 4th of July, New Arcade Bar and more!
A collection of the top Upstate headlines for the week of June 19, 2017
11 places to celebrate the Fourth of July in the Upstate
Looking for a place to see fireworks with the family? The Upstate will host a variety of events this year. Get started on June 24th in Greer and continue celebrating until the fourth with things to do in Simpsonville, Cowpens, Travelers Rest, Slater-Marietta, Clemson, Greenville, Easley, Liberty, Pickens, and Spartanburg!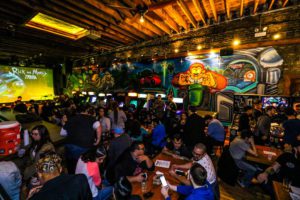 TILT Arcade Bar planned for former Pour Lounge location on Main Street
The new arcade bar as these restaurant and entertainment concepts have been termed,will feature 35-40 arcade games that will range from true vintage to ultra high-tech, 30-40 TVs on almost every wall that will show all Clemson University football games and bigger UFC fights, as well as a Clemson viewing room that will be decked out in Clemson gear and décor.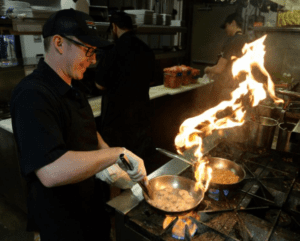 A 'foodie' town? Spartanburg enjoys restaurant renaissance
With more restaurant activity downtown and along commercial corridors, city leaders and restaurateurs think Spartanburg could be on its way to becoming a food destination. Longtime establishments like Gerhard's and Renato's have been joined by Willy Taco, The Farmer's Table, Mon Amie, HenHouse Brunch and The Crepe Factory, just to name a few. Rick Erwin's The Standard: A Refined Kitchen opened last month, and Erwin plans to open Level 10 atop the new AC Hotel by Marriott. Downtown has enjoyed the opening of Cribb's Kitchen and Nacho Taco in recent years. Mezcal, a brand-new Miyako's and Pokenori are all on the horizon. And the list goes on.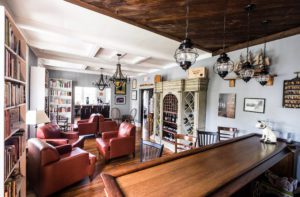 First Look: Joe's Place Bookstore reopens in Pettigru District
The new and used bookstore, coffee shop, and wine bar reopens July 1 in its new three-story, 4,400-square-foot location. Each of the five rooms upstairs has a different collection of used books, including a children's room that is zoo-themed in honor of the nearby Greenville Zoo. Downstairs has four book rooms, a chalkboard wall where specials and the café menu will be listed, a coffee bar, wine bar, and small kitchen. Initially, Joe's Place hours will be Monday–Thursday, 8 a.m.–7 p.m. and Friday–Saturday, 8 a.m.–until.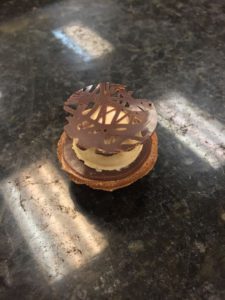 Sweet! Master chocolatier bringing his best to Main Street Greenville
He has cooked in Paris, in New York City and in Las Vegas, and now, Vincent Caradonna wants to bring his fine chocolates and pastries to Greenville. The 28-year-old master chocolatier and pastry chef plans to open Le Petit Croissant in July. The space, located in the former Joe's Books location, and the timing, is perfect, Caradonna says. Le Petit Croissant will offer a menu of primarily handmade chocolates and fine French pastries, coffees and teas and a few traditional French sandwiches.