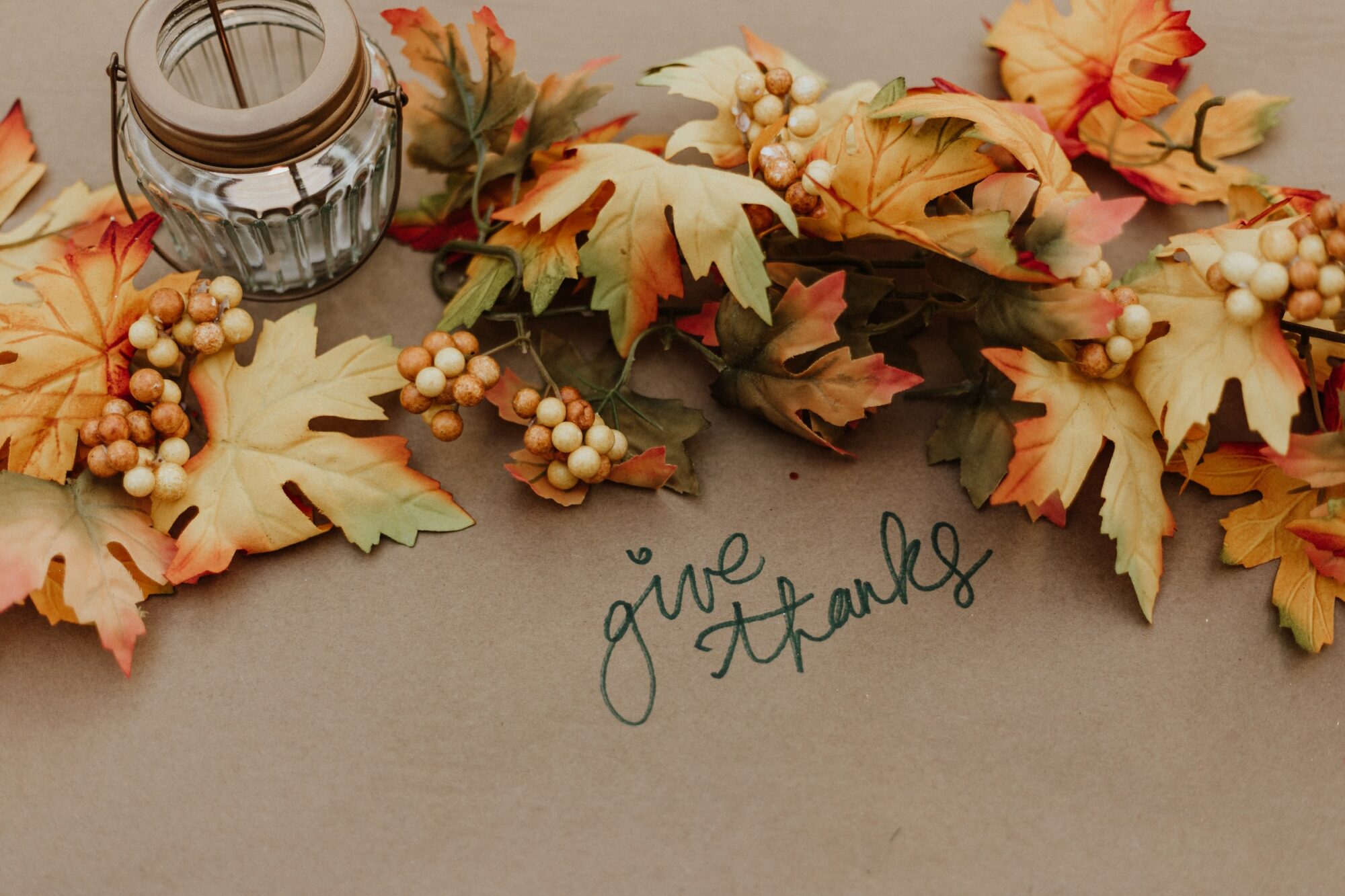 21 Nov

Mouthwatering Thanksgiving Recipes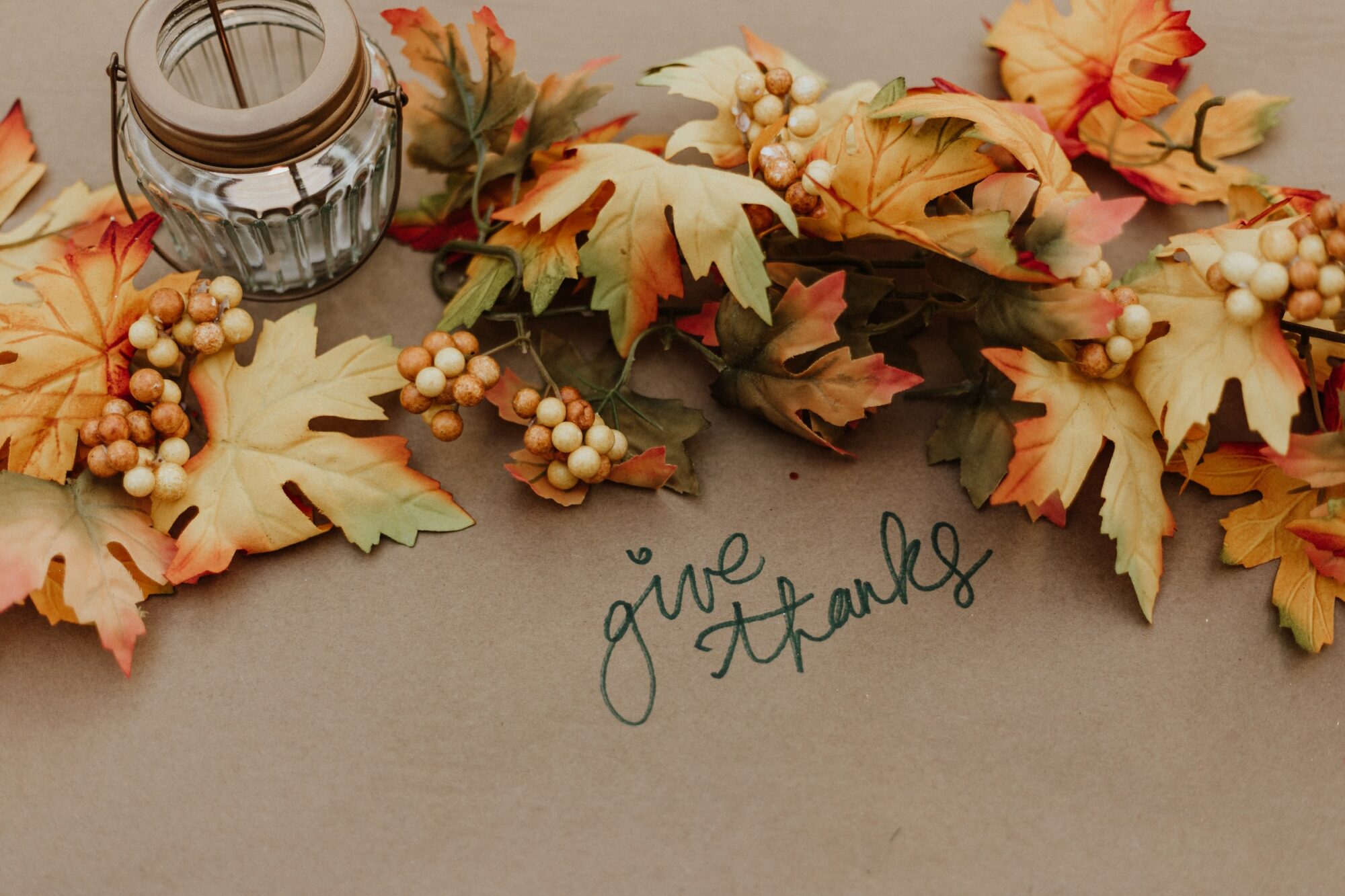 Thanksgiving is a time for laughter and stories, delicious smells, full bellies, and passed down recipes. If you're gathering with friends and family this holiday season, we wish you all of these things and more. Here are a few of our favorite recipes that you can make for your own Thanksgiving feast.
The Side Kick | Kale Salad
Ingredients
1 large bunch (5 cups) of curly kale, trimmed & finely sliced
Dressing Ingredients
Fresh garlic cloves, minced
1/2 cup parmesan cheese, freshly grated
1 tbsp extra virgin olive oil
Juice of (1) squeezed lemon
1 tsp kosher salt
1/8 tsp ground pepper flakes
Instructions
Combine all dressing ingredients in a blender or mini food processor, pulsing until you reach desired consistency
Toss kale with dressing and let sit at least 15-20 minutes
Add desired optional toppings – we suggest dried cranberries, sunflower seeds, and shredded carrots
Recipe by: Anna Tatum Swing
---
The Main Attraction | Chicken Pot Pie
Ingredients
1 lb boneless, skinless chicken breast, cubed
1 cup carrots, sliced
1 cup frozen green peas
1/2 cup celery, sliced
1/3 cup onion, chopped
1/3 cup butter
1/3 cup all-purpose flour
1/2 tsp salt
1/4 tsp black pepper
1/4 celery salt
1 3/4 cups chicken broth
2/3 cup milk
(2) 9-inch, unbaked pie crusts
Instructions
Preheat oven to 425°
In a saucepan, combine chicken, carrots, peas, celery
Add water to saucepan; cover and boil for 15 minutes
Drain and set aside
In the same saucepan, melt butter and sauté onion until soft and translucent
Stir in flour, salt, pepper and celery seed
Slowly stir in chicken broth and milk
Simmer medium-low until thick; remove from heat and set aside
Place one pie crust into 9-inch pie pan
Place chicken mixture into one pie crust
Pour hot liquid mixture over chicken mixture
Cover pie with the second pie crust and seal edges.
Place pie on a baking sheet and bake for 30 to 35 minutes, or until crust golden brown and filling is bubbly.
Allow to cool for 10 minutes before serving
Pro Tips
When covering your pie, put water on the edges of the bottom pie crust to help the top crust form a seal. Place the top crust on top of the pie, fold the top pie crust edges under the bottom pie crust edges and then lightly push a fork into the crust edges to make an indentation. Be careful not to push too hard or you will cut into the crust edges.
When baking your pie, aluminum foil or silicone edge protector can be placed on pie edges to keep them from becoming too dark.
Recipe by: Tricia Bradury
---
The Sweet Treat | Apple Cake with Caramel Frosting
Yield: 2 Cakes
Wet ingredients
1 cup oil
2 cups sugar
2 eggs
3 cups apples, peeled and chopped
Dry ingredients
1/2 cup flour
1 tsp baking soda
1 tsp baking powder
1/2 tsp salt
2 tsp cinnamon
1/4 tsp nutmeg
Caramel Sauce Ingredients
1 cup brown sugar
1/4 cup evaporated milk
1/4 cup margarine
1/2 chopped pecans
Instructions
Preheat oven to 350°
Mix together dry ingredients
In a separate bowl, mix together wet ingredients (except for the apples)
Add chopped apples to wet ingredient mixture
Combine dry ingredient mixture with wet ingredient mixture
Pour all into a prepared Bundt pan
Bake for one hour
Combine all caramel sauce ingredients and let simmer on low heat
Once cake is baked, pour caramel sauce over cake
Recipe by: Kim Johnson
In all of the busyness that can be Thanksgiving, we hope you find a time to reflect on all that you are grateful for! Happy holidays!