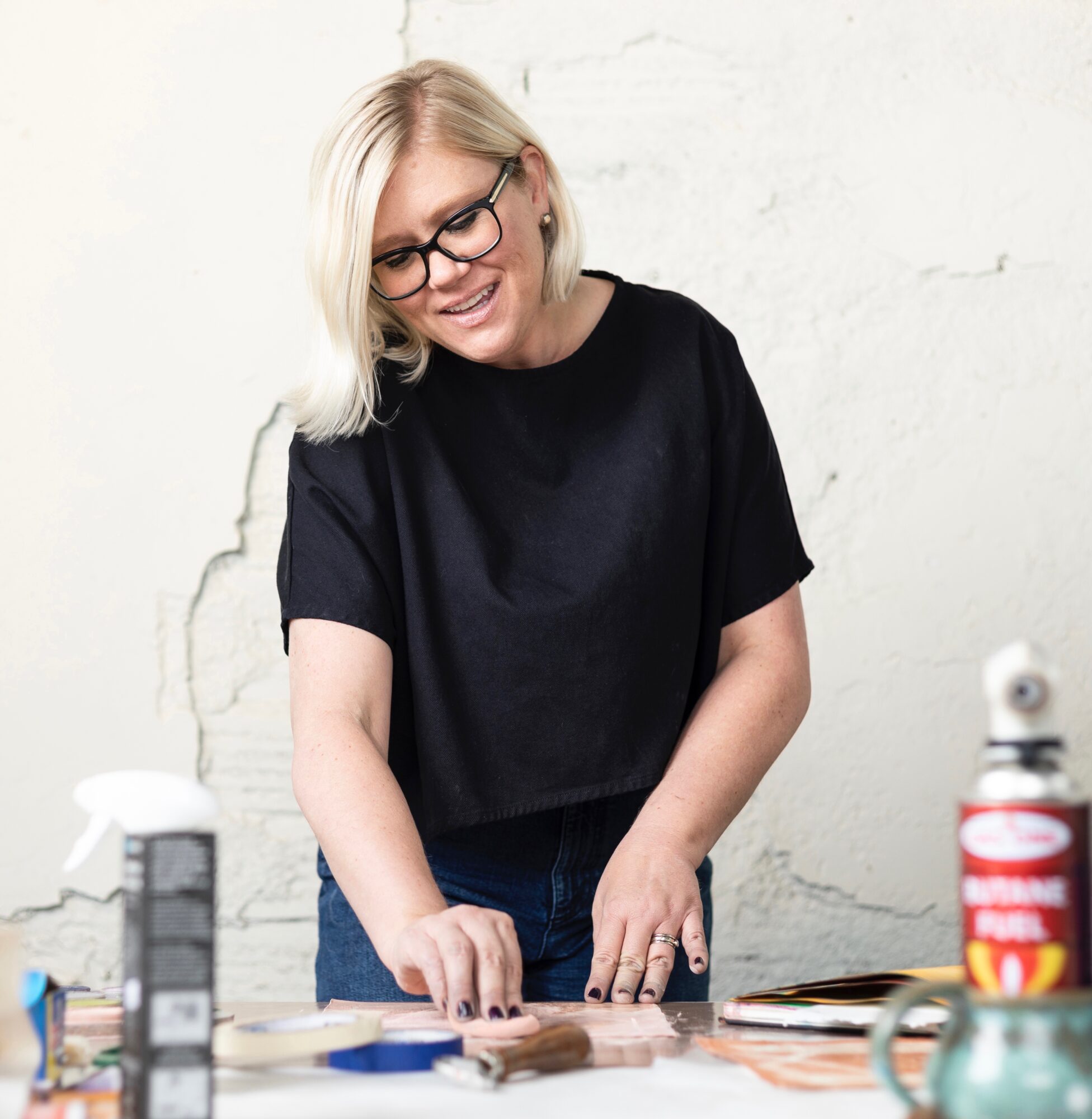 09 Jan

Meet the Artist: Liz Rundorff Smith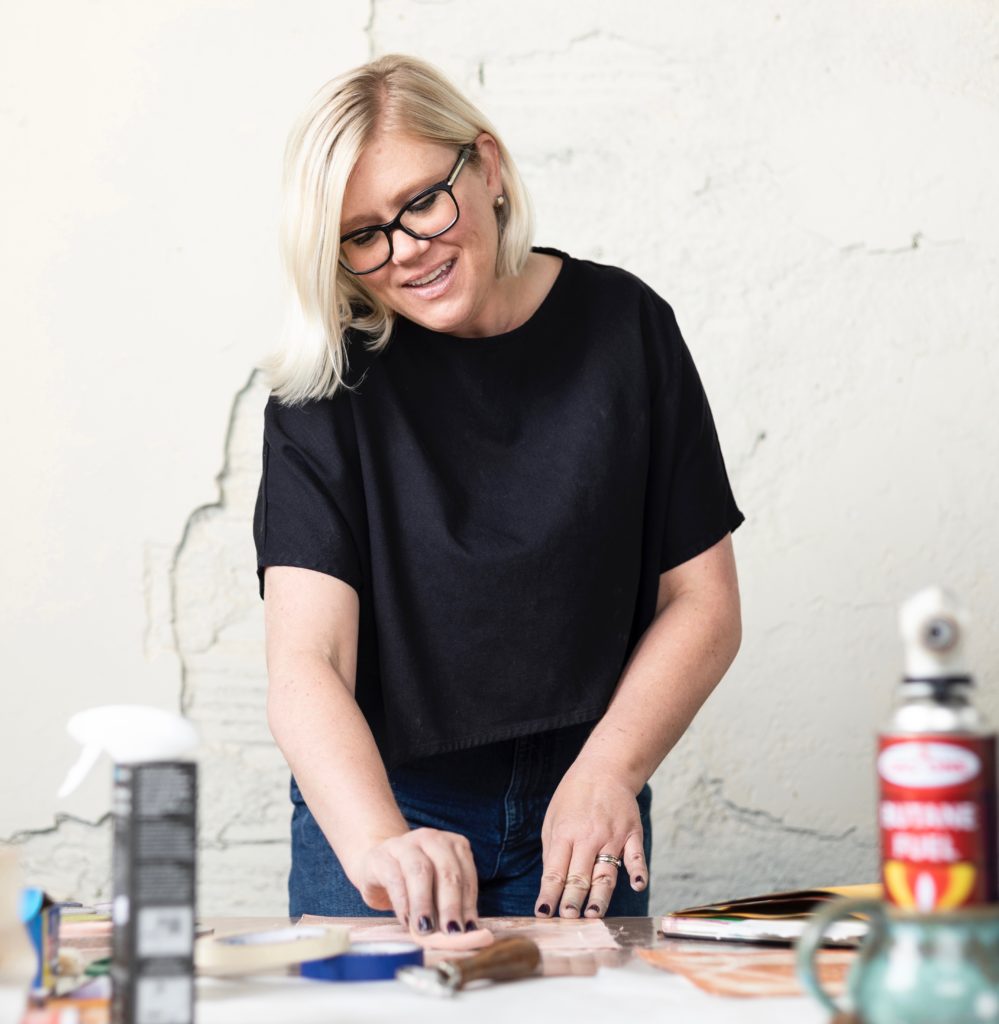 At Coldwell Banker Caine, we love supporting the arts. Through our Caine Cares initiative, we are always looking for ways to champion local artists. One of the ways we do so is through our quarterly artist receptions. From the end of January through April, we will be sharing the work of Liz Rundorff Smith. Please stop by our artist reception at our Main Street Gallery at 428 S Main Street on Thursday, January 24 from 6-8pm to meet Liz and see her creative work.
In Liz's abstract encaustic and oil paintings, she explores the creation of visual forms that fluctuate between the stability of the present and the loss of clarity tied to remembering lived experience. She uses color and lines to create her minimalistic and intentionally imperfect forms. In order to get to know Liz and her work better, we asked her a few questions.
What piqued your interest in art?
I think my mom was taking painting classes when I was really young and I remember going with her to museums and wanting to use her "good" art supplies.  I had some really wonderful art teachers in elementary school and I just always loved art class. I wasn't really encouraged to pursue a career as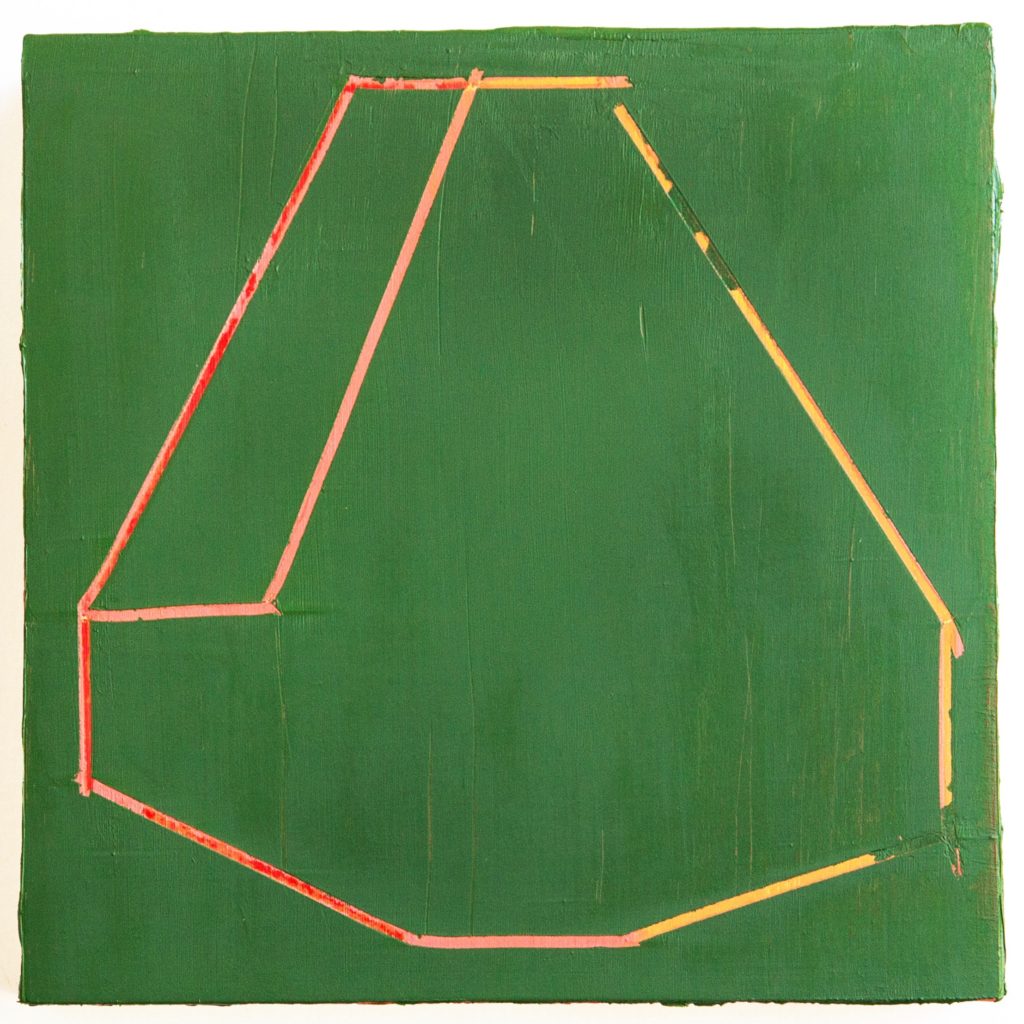 an artist but I always wanted to follow my passion so that led me to focus on an art major in college and grad school in painting.
How would you describe your style of art?
A friend described my work as "high impact minimalism" which I loved and I would say is a pretty accurate description.  In recent work I am exploring color relationships and the repetition of simple forms and I am definitely drawn to a minimalist aesthetic.
Where do you gather most of the inspiration for your work?
I am constantly inspired by other artists and by just good design in general, especially interior design.  I am inspired by anything that is visually interesting and thoughtful.  I am often inspired by scenes that I found accidentally visually interesting – that's the impetus for the street scenes I photograph and the forms that I paint are taken from those scenes.
What's your favorite piece of your own work?
It's hard to say because I typically move on and feel like I make a progression and then I'm not as interested in past work.  But there are a few pieces that marked a turning point in my work that stand out to me.  It's usually a piece that doesn't quite fit with the rest of the series and so it's a bit awkward, but I have found that allowing that awkward piece to hang around and influence new work is really important.
What's an interesting fact about you or your work?
I have a bachelor's degree in studio art with a focus in sculpture.  I really didn't start focusing on painting until grad school and then I struggled to figure out what I wanted to do as a painter.  I guess in the last couple of years I feel like my work is getting closer to addressing both interests.
What famous artist do you most admire?
I admire so many but there are a few artists who have consistently influenced my work.  Rachel Whiteread is an artist I love, and Kiki Smith is another artist whose work I just never get over.
Come admire Liz's talent with us on January 24th at 428 S Main Street in Greenville. Grab a couple of friends and meet us there. Learn more about Liz and her work here.