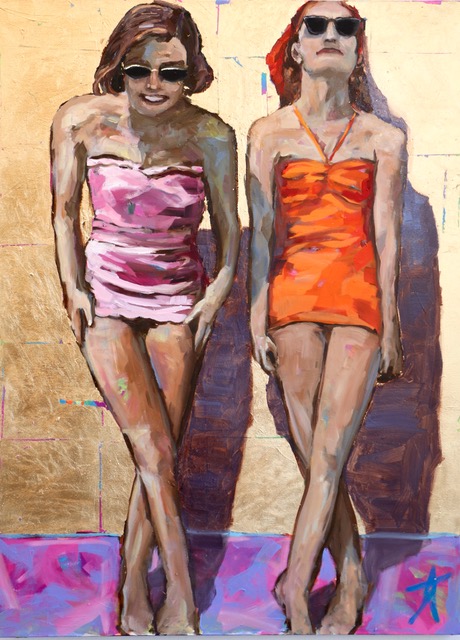 10 Apr

Meet The Artist: Starr Haney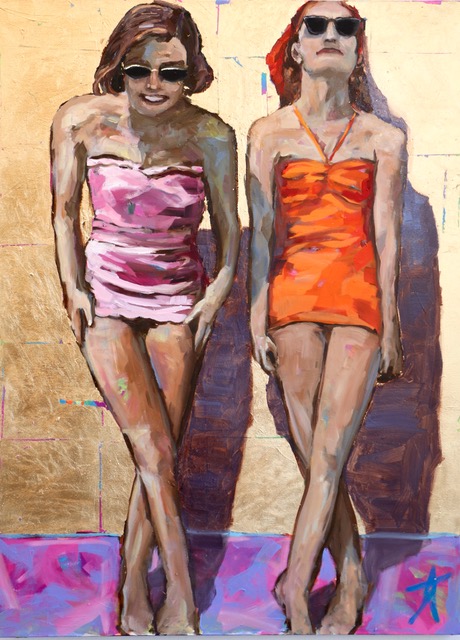 Our quarterly artist receptions provide an opportunity for the public to enjoy the work of a local artist. Our Caine Cares initiative helps champion the arts community in the Upstate with these free events hosted in our state-of-the-art spaces. This quarter at our Main Street Real Estate Gallery, we will be sharing the work of Starr Haney. Please stop by our artist reception on Thursday, May 2nd from 6-8pm to meet Starr and admire her talent.
Starr began creating art as a hobby, painting bedroom murals and backdrops for her son's theatre shows. Since then, art has become her passion, and she works as a full-time artist painting large, mostly figurative pieces. A graduate of Baylor University, she has lived in Texas, Washington, D.C., Colorado, and now, Greenville. She draws inspiration from the various places she has lived and experienced.
Self-described as a contemporary figurative artist, Starr loves using paint to experiment with color, light, and texture. Her work often features traditional subjects with contemporary backgrounds. She enjoys participating in the vibrant arts community in Greenville and has a studio in 201 Art Crossing in downtown Greenville.
We asked Starr a few questions to get to know her better. Read her answers below!
What piqued your interest in art?
I've always had the need to create and collect. I began painting for myself and my family, creating murals for bedrooms and playrooms and also backdrops for my son's theater shows. My work evolved into pet portraiture and now larger, mostly figurative pieces. I believe original art makes a home happier and more personalized so I couldn't be more grateful when my clients select one of my pieces to bring joy to their home.
How would you describe your style of art?
I would say that I am a contemporary figurative artist. I love to experiment with color, light, and texture. I find it interesting to combine traditional subjects with contemporary backgrounds.
Where do you gather most of the inspiration for your work?
Everywhere! For my series of vintage-inspired figures, I was inspired by childhood memories of Calloway Garden's water-skiers. My deer and owl paintings were inspired by my time living in Colorado. My vintage cowgirls were inspired by college days in Texas and dressing my daughter up for local rodeos in Colorado.
What's your favorite piece of your own work? They are each so special!
I fall in love with most every painting!  My large painting of Maggie, the Viszla, will always be a favorite.  She was one of my first large scale pieces from 5 years ago and she still graces my business cards.  I love her regal posture, her pearls and the element of mystery in the dark, shadowy background.
What's an interesting fact about you or your work?
My signature is star. It's like a little celebration every time a painting is complete.  My name is unique, so why not celebrate it!
What famous artist do you most admire?
I'm obsessed with the work of Francois Bard – a contemporary figurative painter from France. Classically trained, he bridges traditional portraiture with contemporary glazes and finishes.
We look forward to seeing you at our Main Street Real Estate Gallery at 428 S. Main Street on Thursday, May 2nd from 6-8pm. Grab a few friends and meet us there – it's sure to be a wonderful evening!