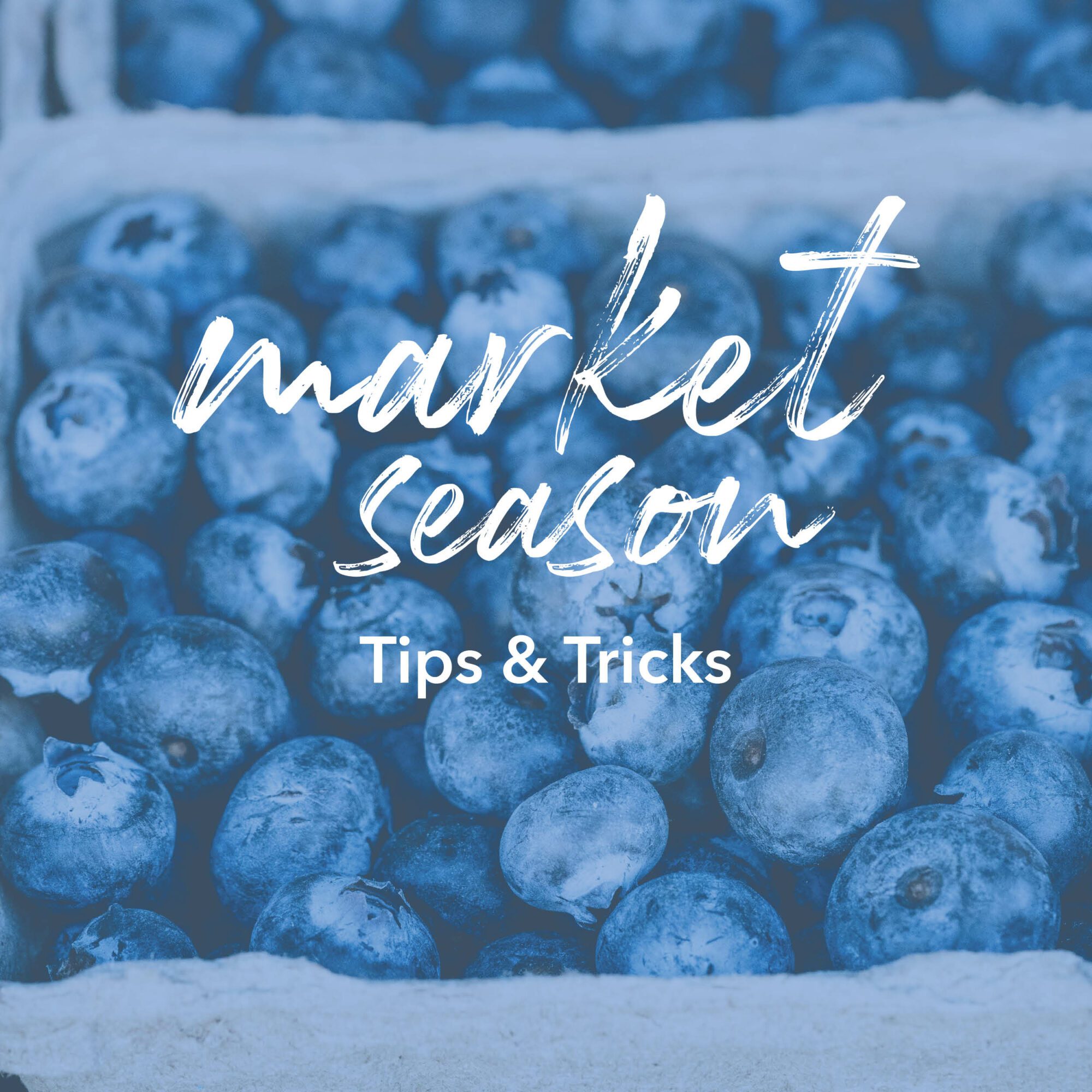 28 Apr

Market Season Tips & Tricks

Spring has sprung — flowers are blooming, temps are on the rise, and local farmers markets are re-opening! Farmers markets are a wonderful way to support local farms and artisans and to make sure you have the freshest ingredients for your next recipe. Before you head out, here a few notes to help you get ready:
Plan ahead — Check your local market's website or social media pages for information on which vendors will be present, what products may be available, and if they have any special happenings. You'll also want to know what's in season. This will help you plan your budget and what to buy. | Find out what's in season in SC
Bring something to carry your goods — Bringing a reusable tote, a basket, or a wagon to fill with the days wares reduces the amount of plastic that ends up in our landfills and allows you to carry all your goodies in less vessels. A win for the environment and your arms!
Bring cash — While some market vendors will accept credit cards, many only accept cash, so make sure you have enough on hand. Consider bringing smaller bills for easier transactions.
Plan your outfit — Wear comfortable shoes and clothing suitable for the weather, as you may be walking and standing for long periods of time and may find yourself on uneven terrain. On sunnier days, consider bringing a hat and sunscreen, and on rainy days consider an umbrella or raincoat.
Once you're at the market, don't be afraid to ask questions and try samples! Many vendors love to share their stories and would rather you buy something you love than something you're unsure about. Now that you're ready, explore the many farmers markets that the Upstate has to offer!