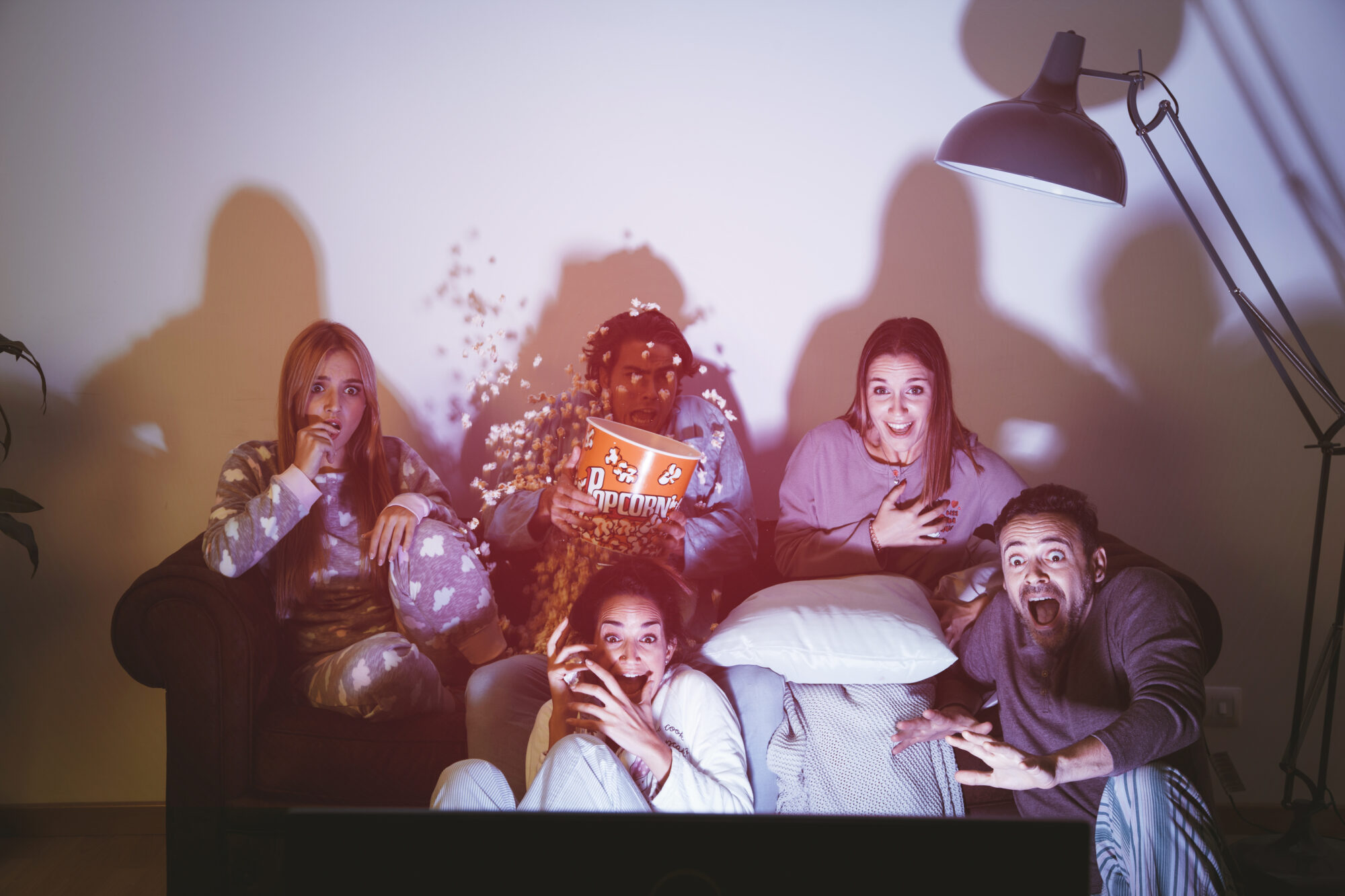 12 Dec

Best to Binge: Our Favorite Streaming Picks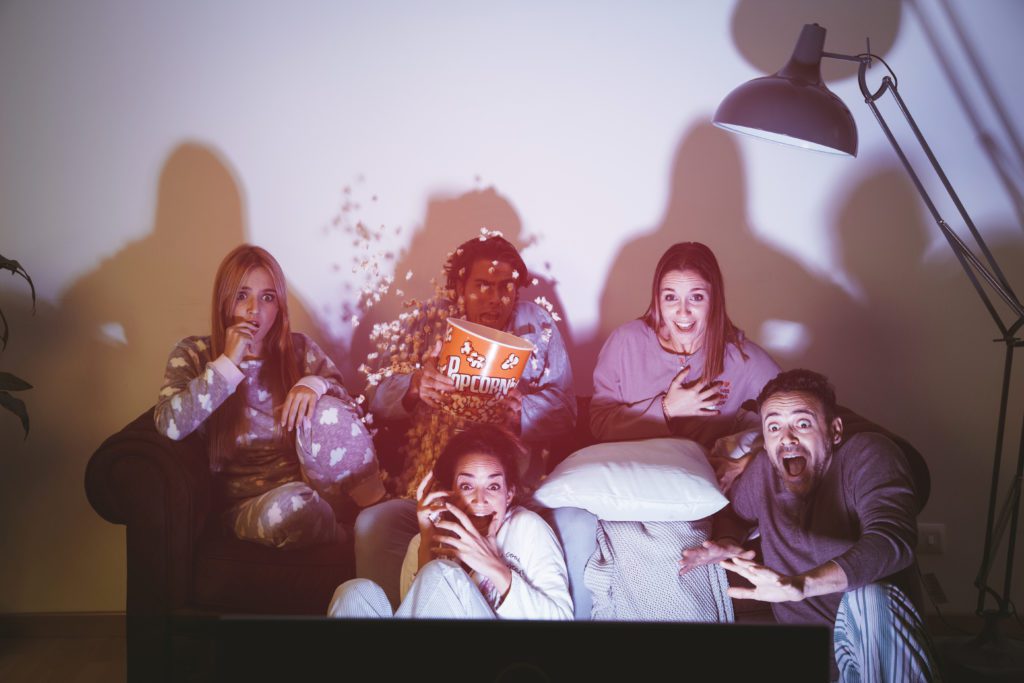 Chances are, you have some time off of work this holiday season, and you might just find yourself in front of the TV wondering what to watch. Our marketing team is full of "cord cutters" who rely heavily on streaming services for their entertainment. Keep reading to see which shows (old and new) they think are best for binge watching.
Oldies but Goodies:
The Office (Netflix)
"This one is perhaps my all-time favorite. Always witty, helplessly romantic at times, and offers a caricature on the modern workplace we can all relate to." — Kate Dabbs
Parks and Recreation (Netflix)
"Like The Office, but set in a small town Indiana Parks and Recreation Department. A show has never caused me to laugh out loud so often. In short, 20-minute episodes, these characters will win your heart through their quirky personalities." — Virginia Wilson
Breaking Bad (Netflix)
"If you haven't watched Breaking Bad yet, what are you even doing? I was definitely hesitant going in, as the premise didn't seem up my alley, but looking back on it now, I consider it to be the best show I've ever watched. It hooks you quickly and before you know it, you'll be rooting for the cancer-ridden chemistry teacher turned drug dealer to get away with a laundry list of crimes. Talk about character development!" — Marisa Stephens
Friends (Netflix)
"Watching Friends is the digital equivalent of drinking cocoa in your coziest socks. It is comforting – always reliable, funny in its quirky plot lines, and like spending time with old friends." — Kate Dabbs
Friday Night Lights (Hulu & Amazon Prime)
"Sports, Texas, drama…this story of an underdog football team will quickly win your heart. I've never flown through a show so fast. If you enjoy family drama shows like Parenthood and This is Us, this one is for you. Trust me, you'll be saying, "Clear eyes, full hearts, can't lose" in no time." –Virginia Wilson
Gilmore Girls (Netflix)
"I felt like I was a Gilmore in high school. All these years later, it is nostalgic for me. I love to watch it when I want background noise or after a dark or scary movie." — Kate Dabbs
Frasier (Netflix)
"I vaguely remember enjoying Frasier when I was growing up and my parents turned it on. Re-watching it as an adult, former psychology major, and foodie brought me a whole new level of understanding and laughter! I relate to pretentious Frasier and Niles Crane a lot more than I should probably admit." — Marisa Stephens
(More) Recent Favorites: 
The Tudors (Netflix)
"Resident Anglophile, James Prow recommended this to me and even though the season started way back in 2018, I was captivated by Henry VIII. Very salacious, I will warn you!" — Kate Dabbs
Tom Clancy's Jack Ryan (Amazon Prime)
"CIA analyst Jack Ryan is pulled from his desk job to help bring down a rising terrorist. Between my love of the Jason Bourne movies and my huge crush on John Krasinski, I knew this would be a favorite from the moment I pressed play. The only downside? There are only eight episodes in season one." — Marisa Stephens
Stranger Things (Netflix)
"I've never been a sci-fi girl, but Stranger Things challenged my negative opinion of the genre. This smart, spooky show set in the 80s now has a cult following. Don't worry, there's plenty of time for you to binge the first two seasons before season three comes out this summer." — Virginia Wilson
Victoria (Amazon Prime)
"Travel back in time to the 1800s and experience the reign of Queen Victoria and her struggles to balance her multiple-role life as the queen, a mother, and a wife. Romance, Drama, and history blend together to make this 'masterpiece' of a show." — Lucy Pressly
Veep (HBO Now)
"As a political science major, Seinfeld fan (it stars Julia Louis-Dreyfus), and lover of current events, this one is so much fun. Full of profanity (thus the HBO label), but super enjoyable." — Kate Dabbs
Black Mirror (Netflix)
"Each episode of Black Mirror has a totally unique story and cast – all exploring repercussions of potential future technologies. No show has ever had my brain going like this one – and the message always sticks with me long after the credits. Sometimes frightening, frequently way too close to reality, and often difficult to watch, it will leave you with plenty of questions about our society. Don't start with Season 1 Episode 1, it will scare you off. My favorite episodes are 'The Entire History of You,' 'Be Right Back,' 'Nosedive,' and 'Hang the DJ.'"– Marisa Stephens
Grand Designs (Netflix)
"A British show that follows homeowners as they design and remodel or build their dream homes. These dream homes aren't of the HGTV variety either. Think modern architecture, remodeled movie theaters, and homes made entirely of mud and straw." — James Prow
The Crown (Netflix)
"A popular political drama that takes us through the life of Queen Elizabeth II, I am fascinated by this show. The cast does a phenomenal job of interpreting their characters' roles, and it's cool to see how much has changed in a life that still sits upon the throne today." — Lucy Pressly
The Marvelous Mrs. Maisel (Amazon Prime)
"In many ways, this Amazon Prime series is Gilmore Girls' prodigy. Leading female character, created by the same woman (Amy Sherman-Palladino), and full of the fastest dialogue you will see today, this series is colorful and hilarious. As with some of the other non-cable series, it does include crude language and some nudity in early episodes." — Kate Dabbs
Red Oaks (Amazon Prime)
"Red Oaks is a retro, comical coming-of-age show about a college student who works at a country club during his summer break in 1985. This one is an easy watch so it's great to turn on when you need a light distraction." — Marisa Stephens
Abstract: The Art of Design (Netflix)
"This one is great because it pulls back the curtain to see how world-famous creatives are inspired and how their work comes together. Tinker Hatfield, Vice President for Design & Special Projects; Es Devlin, stage designer; and Ralph Gilles, lead automotive designer for Fiat Chrysler are just a few of the artists featured." — James Prow
GLOW (Gorgeous Ladies of Wrestling) (Netflix)
"I was skeptical about this show from the name and the synopsis, but I gave it a try and really have enjoyed watching it. Placed in the '80s when a group of women tries out to be on a wrestling TV show, they learn more than just how to "act out" wrestling and gain a special bond within the group that focuses on women empowerment. Plus, it's super funny!" — Lucy Pressly
We've come up with quite a list with comedic sitcoms, dramas, and reality. We hope you enjoy our recommendations!