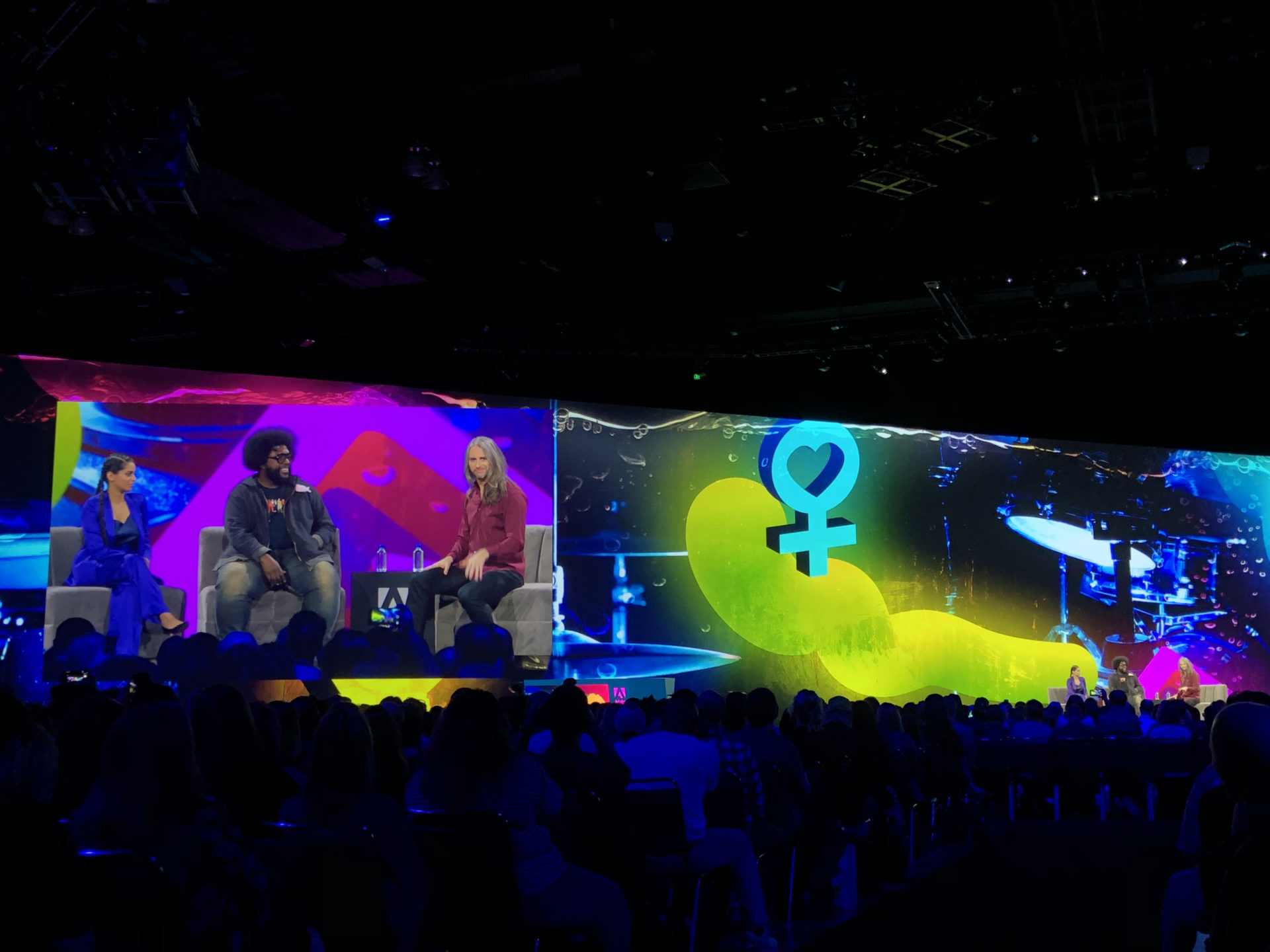 06 Dec

What I Learned at Adobe Max – The Creativity Conference

Adobe Max is an annual conference that brings together creatives and Adobe engineers from around the world to learn from one another, and this year, I was fortunate enough to go! As a graphic designer, I spend 99% of my time using Adobe's Creative Cloud software – Photoshop, Illustrator, InDesign. So, when it comes to learning more about these programs and discovering new tools to add to my creative arsenal, Adobe Max is the place to be.

In a word Max is BIG. The crowds are big, the learning is big, and the inspiration is big. Here are a few highlights:

The Keynotes

The opening keynote was all about the Creative Cloud suite of programs. Adobe shared some new features included in the latest updates (double-click to edit text in Photoshop will change your life) as well as a sneak peek at programs they are testing for release. It's quite the feeling when others in the crowd are cheering with you simply because we no longer have to hold the shift key to scale an object in Photoshop. Most of y'all don't know, but this is an amazing development.

Another highlight was Project Gemini, a painting and drawing app for the iPad that mimics the looks and feel of real paint and watercolors.

While the first keynote focused on the Adobe programs designers use every day, day two's presentation was meant to inspire. Illustrator Nicola Scott, photographer Albert Watson, musician Quest Love, and director Ron Howard all shared stories about their careers and what inspires them. It was very interesting to hear how each one of them approaches their work and the process as they bring their vision to life.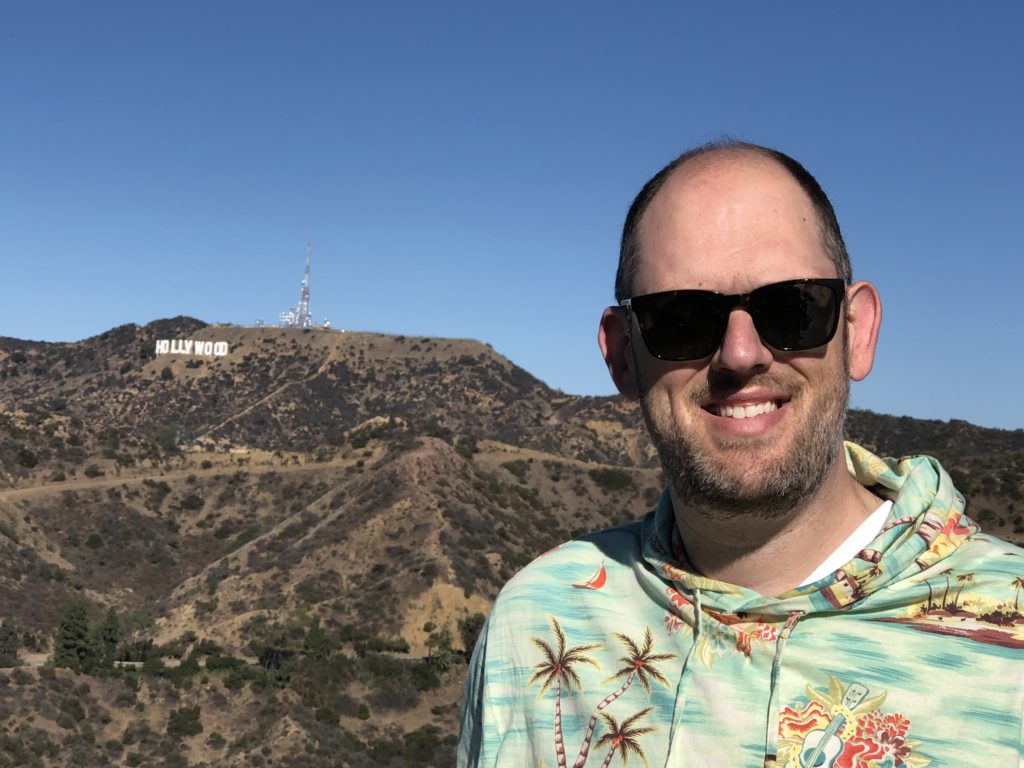 The Sessions & Labs
The keynote presentations were great, but the real meat of Adobe Max lies in the sessions and labs. This is where you learn about new features and best practices, often directly from folks on the Adobe team. These are my top three:
Adobe Premier Rush Lab – A brand new program, Premier Rush, makes it simple to edit short videos on both your computer and your mobile device. Having little video editing experience, I was surprised by how easy the program is to use. Plus, it integrates with your social media accounts for a seamless sharing experience. I made this highlights video in Premier Rush in about 20 minutes.
How to Present Like a Pro – "You are the presentation! The slides are there to back you up." That was the biggest takeaway from this session. Other tips included: play music before you start so your audience isn't whispering in a quiet room, bullet points are instant death to a presentation, and people get bored staring at the same slide. Can you guess how many slides were used during this session? 176!
InDesign CC Deep Dive – I spend most of my day using InDesign, but it's not a program I spent much time learning in design school. Did you know you can have multiple page sizes in the same document? Me neither! I've realized that even though I use InDesign on a daily basis, I'm only scratching the surface of what it can do.
I feel so fortunate to have been able to attend Adobe Max this year. Between the amazing keynotes, labs, sessions, and people I met, I left Max maxed out. To step out of the day-to-day design grind and be surrounded by 14,000 other creatives was quite the experience.
About the Author
James Prow is the Coldwell Banker Caine Graphic Designer. In his free time, he enjoys margaritas, working on his home, and all things Clemson. Willy Taco is his spirit animal.