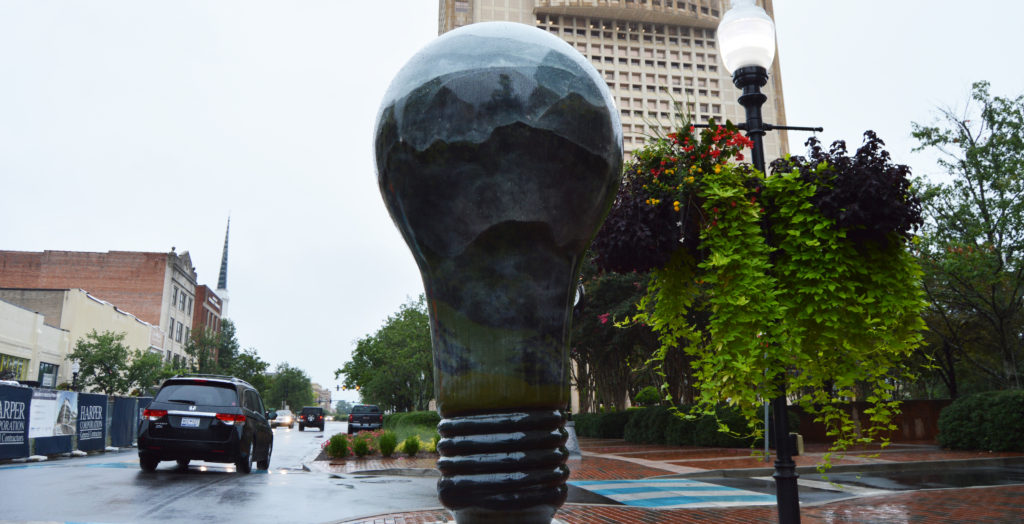 06 Sep

Upstate Headlines: Hurricane Irma, Clean Water 101, Arts Impact & More!
A collection of the top Upstate headlines for the week of September 6, 2017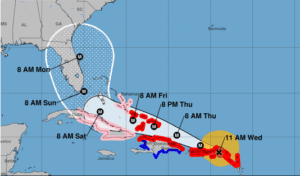 Predicted path of Hurricane Irma is similar to Hurricane Matthew
Florida is bracing for a weekend impact from Hurricane Irma and South Carolinians are watching the forecast to see the impact here. As of Wednesday morning, the National Weather Service at GSP was reporting low confidence on where and when the storm's track will shift as the storm approaches the Carolinas. Some tracks predict the storm will move over the Appalachian Mountains and others predict it will head out to the Atlantic, NWS reports. This means we really don't know what impact we could see on Upstate SC weather.
Swamp Rabbit Music Fest Spotlights Local Performers

Music with a distinctly Upstate flavor will be the soundtrack on Saturday for the second annual Swamp Rabbit Music Fest in Travelers Rest. The festival, which kicked off last year, features eight Upstate artists performing short sets of original music, much of it acoustic. The event was organized by Local Green, a collective that brings together musicians, artisans and visual artists from around the Upstate. The lineup for this year's Swamp Rabbit Music Fest, which begins at 5 p.m., includes Doug Jones, Rush Morgan, Jill Sprague, Lindsay Holler, Lesley Smith, Mark Dye, LOZ and Hillary Keane Duo.
Spartanburg' Economy Gets a $32 Million Boost from the Arts…Yes the Arts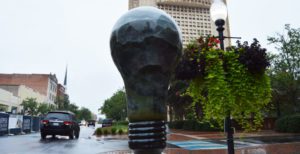 Spartanburg leaders often tout the county's evolution as a creative hub. A new study unveiled Thursday, Aug. 31, gives credence to those claims, showing nonprofit arts and cultural activities have a more than $32 million annual economic impact on the county. "The arts mean business," said Jennifer Evins, president and CEO of the Chapman Cultural Center. "This is our benchmark. We're going to measure this every year going forward."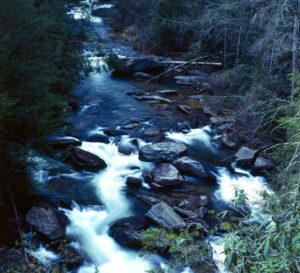 Clean Water 101: "Are Our Upstate Rivers Healthy?"
You might think it's a simple question: "Are our Upstate rivers healthy?" But as many recent articles have shown, the answer is complicated — because water quality IS complicated. Heather Nix, the Clean Water Director at Upstate Forever wants to help people understand the factors that impact the health of our rivers. "Let's start with the basics… what are some of the main river contaminants we look for to determine water quality, and what can you do to help prevent problems? The Upstate is full of amazing streams and rivers; with a little help from each of you, we can be sure to pass along clean water to future generations!"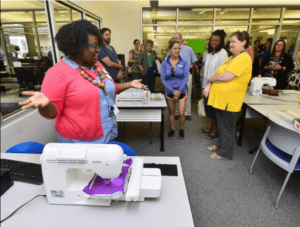 New Downtown Library Seeks to Spark Creativity
A new place inside the downtown Spartanburg headquarters library is encouraging visitors to tinker, create, build and experiment. The library opened the doors Tuesday to Spark Space, an area of the library outfitted with technology, tools, craft materials and more to encourage hands-on learning for people ages 12 and older. "The library is a place where you can come and find a book on quilting, but there's nobody to teach you how to quilt," said Todd Stephens, Spartanburg County librarian. "What Spark Space does is add a whole new dimension to the library experience. To have a place like this where you can apply what you learn really helps an individual develop the skills they need to be able to do some of these cool things."