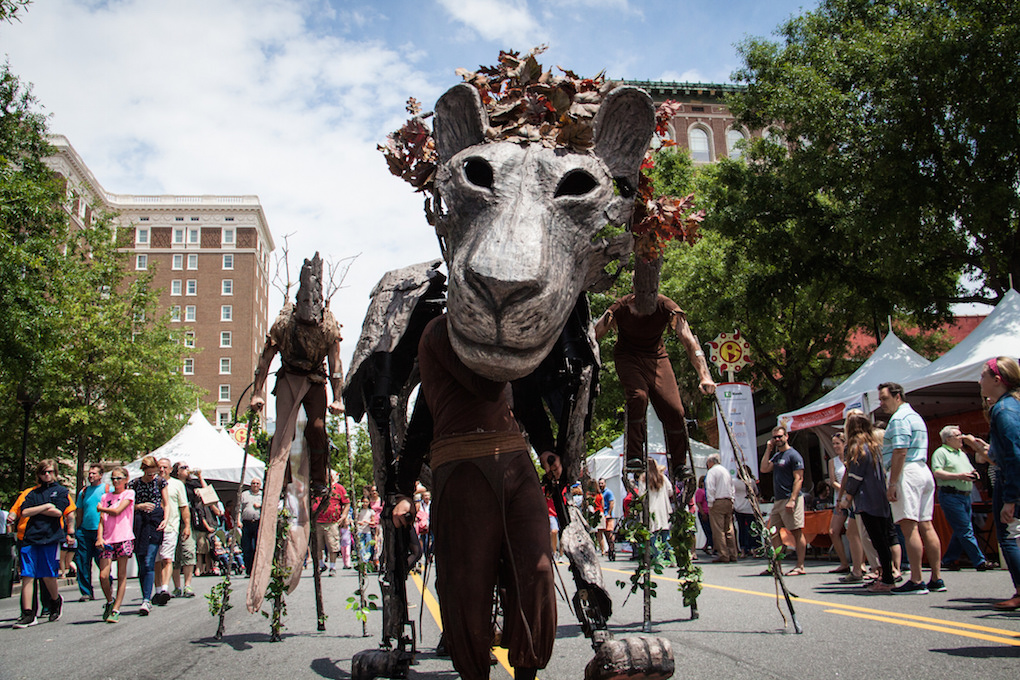 30 Aug

Upstate Headlines: Artisphere & Eclipse Add to the Economy, Tipsy Music Pub & More!
A collection of the top Upstate headlines for the week of August 28, 2017
Artisphere 2017 adds $6M to the local economy, shatters previous records
Artisphere, ranked one of the top fine arts shows in the country, poured money into artists' pockets and Greenville's economy. In 2017, the festival broke all previous records for economic impact, attendance, and sales. Economic impact from the weekend was estimated at $6,642,682, a 4 percent increase over 2016. Attendance was estimated at 99,817, up 2 percent over the previous year. The 2018 festival will be May 11-13.
Tipsy Music Pub to open this fall in Dr. Mac Arnold's Blues Restaurant
Dr. Mac Arnold's Blues Restaurant in the Village of West Greenville is closing just before Labor Day, and the new tenant, Tipsy Music Pub, will move in Sept. 5 with plans for a complete renovation. The Tipsy Music Pub owners hope to open and run what will become a premier entertainment venue with music seven days a week and the capacity to hold 220 people and host national on down to local acts of all varieties.
Eclipse brought money to Greenville but exposure may be biggest benefit
The total eclipse had an estimated $12 million economic impact on Greenville County, but VisitGreenvilleSC President Chris Stone said even more important than the dollars infused into the local economy is the experience visitors had while they were here. "All these people, many of whom had never been to Greenville before, will go home and talk about it," Stone said.
60 new public parking spaces coming to downtown Spartanburg
About 60 new public parking spaces are on their way to downtown Spartanburg. Spartanburg City Council on Monday night unanimously approved bids for demolition of the buildings at 177 W. Broad Street and 100 S. Spring Street for use as future temporary parking lots. A small parking lot between the two buildings holds 28 parking spots. Assistant City Manager Chris Story said the building demolition would allow for 60 new spaces to fit in the area.
City gives final approval to Grand Bohemian money
Greenville City Council members on Monday gave final approval to a development agreement with The Kessler Enterprise, Inc., the company building the Grand Bohemian, a highly anticipated lodge-style boutique hotel on the banks of the Reedy River. As reported by the Greenville Journal in July, the city will take $3.5 million from its Economic Development Fund to pay for public improvements to Falls Park's East Camperdown Way entrance.