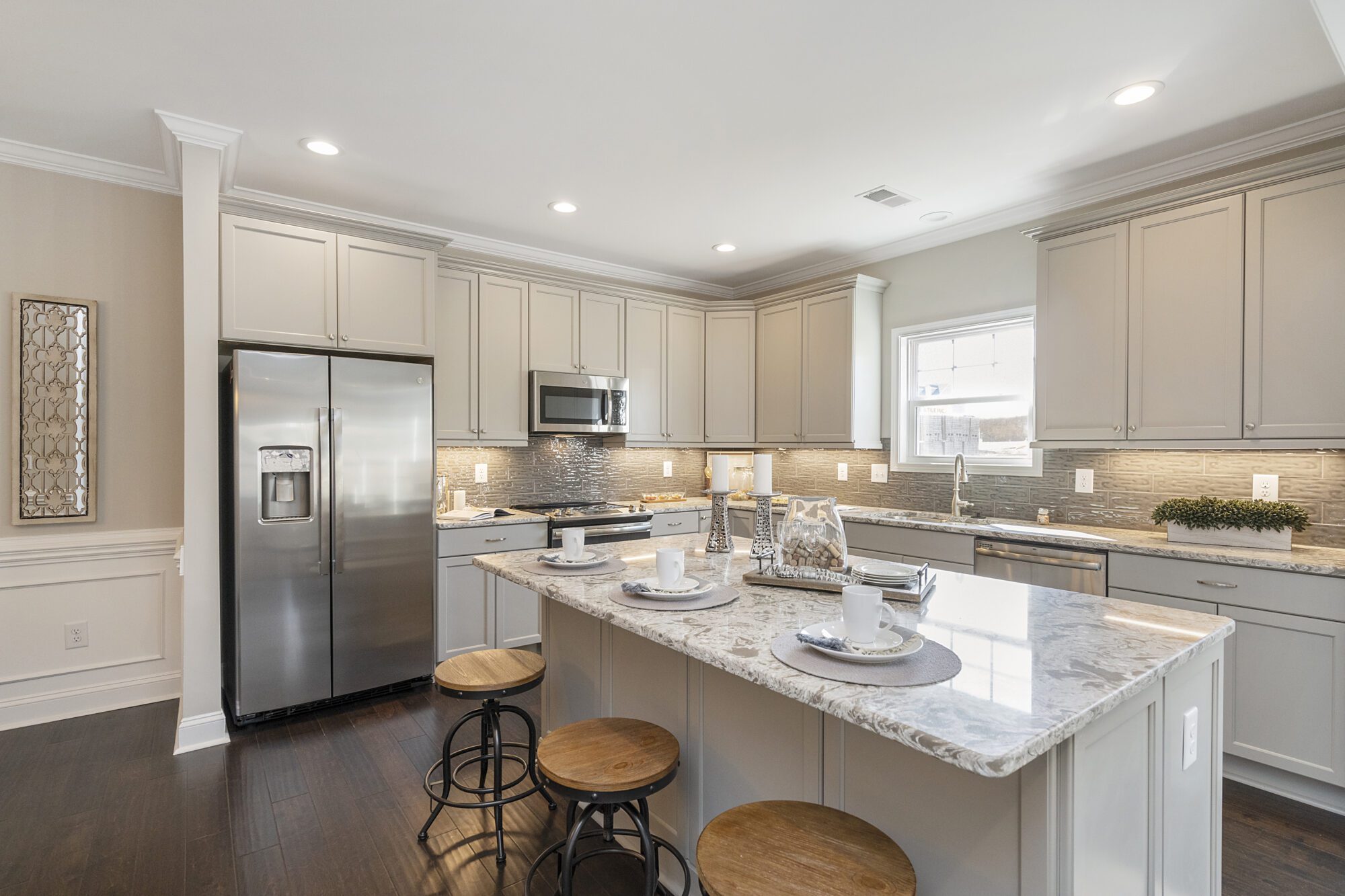 12 Jan

Top Trends Driving Home Buying in 2021

As we enter 2021, the real estate market remains strong. Buyers can expect low interest rates to continue, and sellers can take advantage of rising home prices and increased buyer demand.
Let's take a closer look at the top trends that are driving home buying in 2021:
Greenville is a relocation destination. The Upstate is popular with "choice" movers who yearn for a greater quality of life and are attracted to our proximity to the beach and mountains, lively downtown, and beautiful weather. With an increase in remote work due to the pandemic, we're seeing an acceleration in this trend. When living close to the office isn't required, people from bigger metropolitan areas have started seeking smaller cities and suburbs like Greenville and Spartanburg.
Kitchens sell homes. It is often said that the kitchen is the heart of the home, but it's more important now than ever. With more time at home during quarantine, many people have sharpened their cooking skills or taken up baking as a new hobby. This means having an amazing space for culinary creations is a top priority.
The second home market is poised for growth. With travel restrictions and health concerns, many are looking for getaways closer to home in the form of second homes. For example, The Reserve at Lake Keowee, offering luxury lake and golf living surrounded by nature and a rich amenity suite, achieved a record number of home sales in 2020. Located in Sunset, SC, The Reserve perfectly positioned is only 25 minutes from Clemson University and just 45 minutes from Downtown Greenville.
The need for a quiet home office is overtaking the open floor plan. Between working from home, e-learning, and just being at home more, we're seeing a resurgence in the divided floor plan with purposeful and separate areas for different functions and family members. Buyers are looking for spaces with features like natural sunlight, large walls to convert to chalkboards or whiteboards, and high-speed internet.
Another option to consider is adding an Accessory Dwelling Unit (ADU) to your property. If allowed in your neighborhood and compliant with zoning in your area, these spaces can add additional flexibility for homeowners. They can be used as rental units to create income, as a gym or an office, or for a family member to age in place.
Outdoor living. Whether hosting socially distanced outdoor gatherings or just spending more time relaxing in nature, today's home buyers are pursuing properties with great patios and porches. From pools to outdoor fire areas, there are plenty of ways to upgrade your backyard and add value to your outdoor space.
If you're thinking of making a move this year, click here to get in touch with one of our full-time real estate advisors.