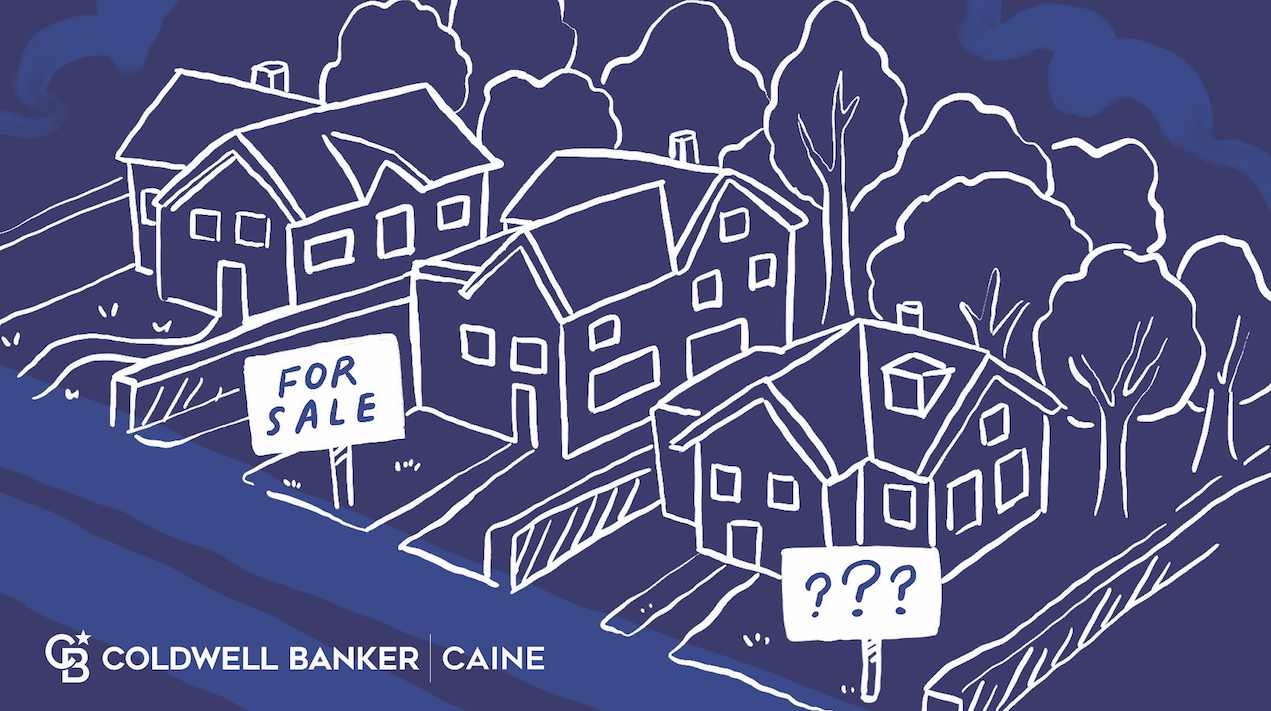 19 Jun

Answering Your Real Estate Market FAQs
We recently partnered with GVLToday and asked you to send us your questions about the current real estate market – and now we have answers.
What do you recommend for those looking to buy a new house in the area soon? Is the market about to drop or should we jump in now?
On the surface, it would seem like the pandemic and recession would create a great opportunity for buyers looking for a good deal on real estate. Our region's low inventory of available houses, however, has kept pricing in check. In fact, average sales prices in the Upstate have increased since this same time last year (Greenville by 5.6%, Spartanburg by 8.6% and Western Upstate 9%). That means it's still very much a seller's market from a sales price perspective. The real opportunity for buyers to save right now is through historically low interest rates, which the Federal Reserve has said homeowners can expect to have access to well into 2022.
We've heard people from larger, more populated cities are looking to relocate to the area, especially now that everyone is working remotely. Are you seeing any indications of that?
While we don't have exact data yet, we've been hearing the same thing from our agents, who believe the current increase in relocation interest is due to the pandemic. Analysts are confirming national trends about people looking to get away from congested metropolitan areas, especially those most impacted by COVID-19. A recent Harris Poll of Americans in densely populated metropolitan areas found that a third of respondents said they are considering moving to less densely populated areas in the wake of the pandemic. With that in mind, we would expect that the same factors that have made the Upstate such an appealing relocation destination will align well with those trends. We've earned a reputation for good job growth, great schools, advanced healthcare, affordable housing (especially for millennials and baby boomers looking to buy for less than $300k), and beautiful natural resources. Plus, in addition to being less dense from a population perspective, there's also the appeal that our cost of living (relative to culture and community resources) is considered one of the most favorable in the country.
What will the housing market be like this summer?
There's quite a bit of pent up demand from the last few months and that demand will likely fuel a lot of activity this summer. Experts like John Hunt, economist and principal at real estate analytics firm MarketNSight, point to ongoing inventory shortages as the primary factor favoring sellers. Simultaneously, incredibly low interest rates will entice more buyers into the market, creating the potential for a win-win scenario of strong home prices and very favorable mortgage rates.
It doesn't really sound like the real estate market has slowed down. Is that the case?
The relative stability we're now experiencing in the market is the result of a few key factors. The most important is likely how strong the first quarter of 2020 was. Even as the economy began shutting down in response to the pandemic, the momentum of those first few months gave the real estate market a little more sustained activity than other categories, in part due to closings that went to contract 30-60 days prior. By May, though, real estate began experiencing the same harsh economic realities other sectors were already facing. This resulted in a significant dip in closings for May. Momentum, however, already seems to be building back up as the economy re-opens. The high demand for housing has not diminished and the number of mortgages by purchasers is up 13% over last year. Based on those market signals, and a June Zillow report indicating a 28% jump in new pending sales, we think the market will regain its earlier momentum and we wouldn't be surprised if it actually continues building.
Has the fast pace of new construction continued or is has it slowed down?
As everyone tried to make sense of the pandemic earlier this spring, various aspects of real estate slowed (or even paused). New construction was no different, although it's coming back quickly. One clear sign is that the drop in permitting in April and May has now picked back up. Pending sales are increasing, as are the number of new permits being issued and new construction projects being started. According to the mid-June National Association of Home Builders/Wells Fargo Housing Market Index, builder confidence in the market for newly-constructed, single-family homes jumped 21 points in June, proof experts say indicates our shift back into a positive market. That said, a surge in new home construction—a response to pent up demand from COVID-19 as well as generally low inventory—is definitely on our radar. With fairly limited options for buyers, housing is expected to appreciate and new construction will become even more critical.
Are open houses ramping back up?
Although we continue to offer and use a wide range of virtual tours and remote tools, we are now hosting safe, socially distant open houses if desired by a seller. If sellers feel an open house is the best way to market their home, and the house is vacant, we'll be happy to host showings at limited capacity while following stringent health and safety standards. We'll also, of course, determine the safest and most comfortable ways for prospective buyers to tour homes, either individually or during an open house. While in-person showings and open houses remain an important part of many transactions, we have been pleasantly surprised to see how many virtual interactions have led to sales (often giving eager buyers a way to move even faster).
Are typical real estate services, like home appraisals, taking longer right now?
The short answer? Yes. Home appraisals are a great example of how ancillary services related to home buying and selling are taking just a bit longer than before the pandemic. Justin Cazel, a lender with one of our banking partners, shared what he's seeing with South State Bank closings: "Appraisals do continue to be slower than normal and as we move into the vacation season, that might not improve. We're placing purchase transaction appraisals in front of refinance transaction appraisals right now, but there are still significant delays. What is normally a 5-business day turnaround is now a 9-business day turnaround, and making revisions or adjustments for underwriters can take a couple of days when it used to take just 3-4 hours."