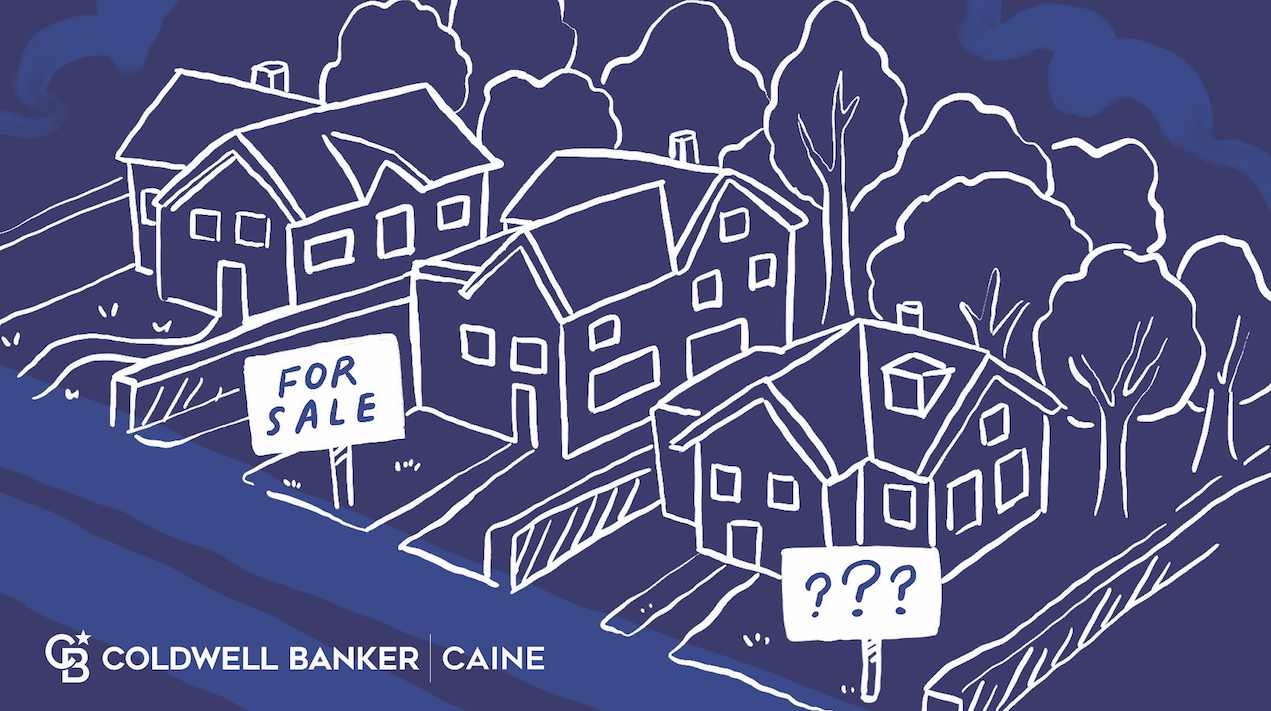 07 Apr

FAQs on the Real Estate Market Amidst COVID-19
We recently partnered with GVLToday and asked you to send us your questions about the current real estate market amidst COVID-19 – and now we have answers. 
I'm ready to put my house on the market. Are people still buying now and what price ranges seem to move faster once listed?
Great question. One of the best ways for a REALTOR® to provide insight about the rate of sales and prices is by reviewing activity in our local Multiple Listing Service (MLS). The chart below shows the number of homes that are currently listed as well as those that sold over the last 6 months. The two lower price ranges have more buyer demand and the lowest inventory, albeit before the onset of the coronavirus. We'll continue to use analysis like this comparison to understand the full impact COVID-19 on rate of sales and pricing over the next couple of months. Our expectation is that general patterns will remain in effect despite the crisis, with lower priced homes continuing to outpace more expensive homes.

Prior to the coronavirus situation, my goal was to list my house in late April. I'm now concerned buyers will be extremely cautious, or that I won't be able to sell for as much. Should I wait?
Historically, Spring is our busiest season, so you're not alone in planning to make a move in the near future. In light of current conditions, however, your concern is definitely understandable. One piece of real estate advice we always suggest our clients keep in mind, is that homes sell in every type of market. As long as a house is positioned and marketed properly, we're confident it can sell. That said, we do expect demand to temporarily soften for a period of time because of the COVID-19 crisis. It's worth noting, though, that homes are still selling every day. Our market entered this situation with extremely low inventory and strong demand, which is good. We expect, at least for the short term, that our buyers will have more options, while sellers will see less activity on their homes. We anticipate that home appreciation will weaken as buyer demand decreases, but the exact effect on home values or days on market will depend on your price point and area, which is why advice from an experienced REALTOR® can be so valuable in a time like this. One data point that hopefully gives you some comfort is that home prices have continued to increase throughout three of the last five recessions.
Has COVID-19 affected home appraisals?
Home appraisals are based on recent real estate history (usually closings from the last six months), which means it's not clear yet to what extent the current situation will impact them. We expect appraisals may be influenced by changes in the marketplace associated with COVID-19. As the number of buyers in our market decreases, appreciation will soften, which means the rate at which home values increase will slow down. We're reminding our buyers and sellers that this doesn't necessarily mean prices will drop, just that valuations won't go up as quickly as they did in 2018 or 2019.
It's also worth mentioning that currently there is a delay in the appraisal process across the Upstate. This is due in part to high refinance demand given our low interest rate environment, in which appraisers are having difficulty keeping up with lenders' requests. Delays are also a result of the simple fact that some people don't want appraisers in their home right now, or appraisers don't want to enter homes. This combination has extended appraisal timelines in our area from about seven days to approximately 14, which in turn is prolonging the closing process.
We were looking to buy a new house in the area soon; is the market about to drop or should we jump in now? Are sellers pulling back for fear of strangers in their home?
This is a very common question right now. Currently, interest rates are extremely low and are creating a great opportunity to buy a home in communities across the Upstate. Inventory continues to remain low as well, but as buyer demand diminishes in the months ahead, we anticipate active buyers will have more opportunities and more negotiating power. With regard to showings and buyer traffic, we expect in person showings to continue to decrease in the near term, but we are seeing significant increases in virtual tours and showings, many of which are converting to sales.
Is it safe to enter homes for showings right now?
Health and safety are our top priority, so that's a question we take very seriously. Current government and CDC guidelines do allow showings to continue, but with the expectation that new health protocols will be followed. For those interested in a particular home, we're first encouraging virtual tours, which can be done easily on just about any phone or computer. If someone does choose to move forward with an in-person showing, then we facilitate that following a very specific safety regimen. At Coldwell Banker Caine, we've established what we're calling 'Safe Showing' practices, which set out very clear protocols for agents like limiting the number of people present, vigilantly sanitizing hands and any surfaces and conducting any client conversations outside or via phone. Ultimately, this is a decision that needs to be made by buyers and sellers on a case by case basis. If there is a home you'd like to learn more about and tour (virtually or in person), contact your REALTOR® to discuss all of your options.
What digital transaction tools are agents using to work with more clients remotely?
At Coldwell Banker Caine, we've been paperless for most of the last decade, so the recent shift in real estate to more virtual interaction and digital transactions hasn't been a challenge for our agents. The resources we already rely on for convenient remote signatures and industry-leading digital advertising and marketing are now invaluable tools as we navigate this current crisis. We're also continuing to add to our resources to enhance all aspects of the buying and selling experience. That means adopting a number of different technologies, from Zoom to Facebook Live to Google Duo, while continuing to invest in the highest quality photography, videography and aerial imagery. It also means expanding the online buyer experience to include virtual open houses, virtual showings and personalized video tours. Our current commitment to technology is really no different than it was before this crisis: we embrace whatever technologies make it safe and simple to discover, research, buy and sell real estate.
How has the closing process been affected by COVID-19?
The steps in the process are still the same, but they've been adapted to reduce or eliminate interaction right now. Even before statewide closures of many businesses and the announcement of even more stringent expectations for essential businesses like ours, our agents and their colleagues were already embracing safe, creative methods to keep closings moving forward, while keeping our team and community healthy. We have used digital technologies for years to make various portions of the closing process as convenient as possible, and now those same resources are more valuable than ever. The few parts of the process that can't be done digitally have been modified, too.  Our partners at local law firms, for example, have arranged contact-less, drive-up closings so our clients can sign all necessary documents right in their car.
What is the apartment rental market in downtown like right now? Trends, prices, etc.?
To answer this question, we turned to Brad Halter, Chairman of Coldwell Banker Caine and Broker in Charge of our commercial division. His assessment, based on current market dynamics and his decades in the industry, is that current rental rates are stable, and that demand remains strong. As of March 24, the average price per square foot in downtown Greenville remained between $1.75 – $2, meaning that a typical 1,000 square-foot apartment costs around $2,000 per month. Like so many aspects related to the COVID-19 crisis, it will take a few months before we know the full extent of the impact, but with downtown apartment occupancy rates still at 90 – 94 percent, we anticipate development to continue filling in our central city district.
Have further questions? Our Caine agents are working from home, too and would be happy to help. Click here to get in touch with one of our full-time real estate professionals.