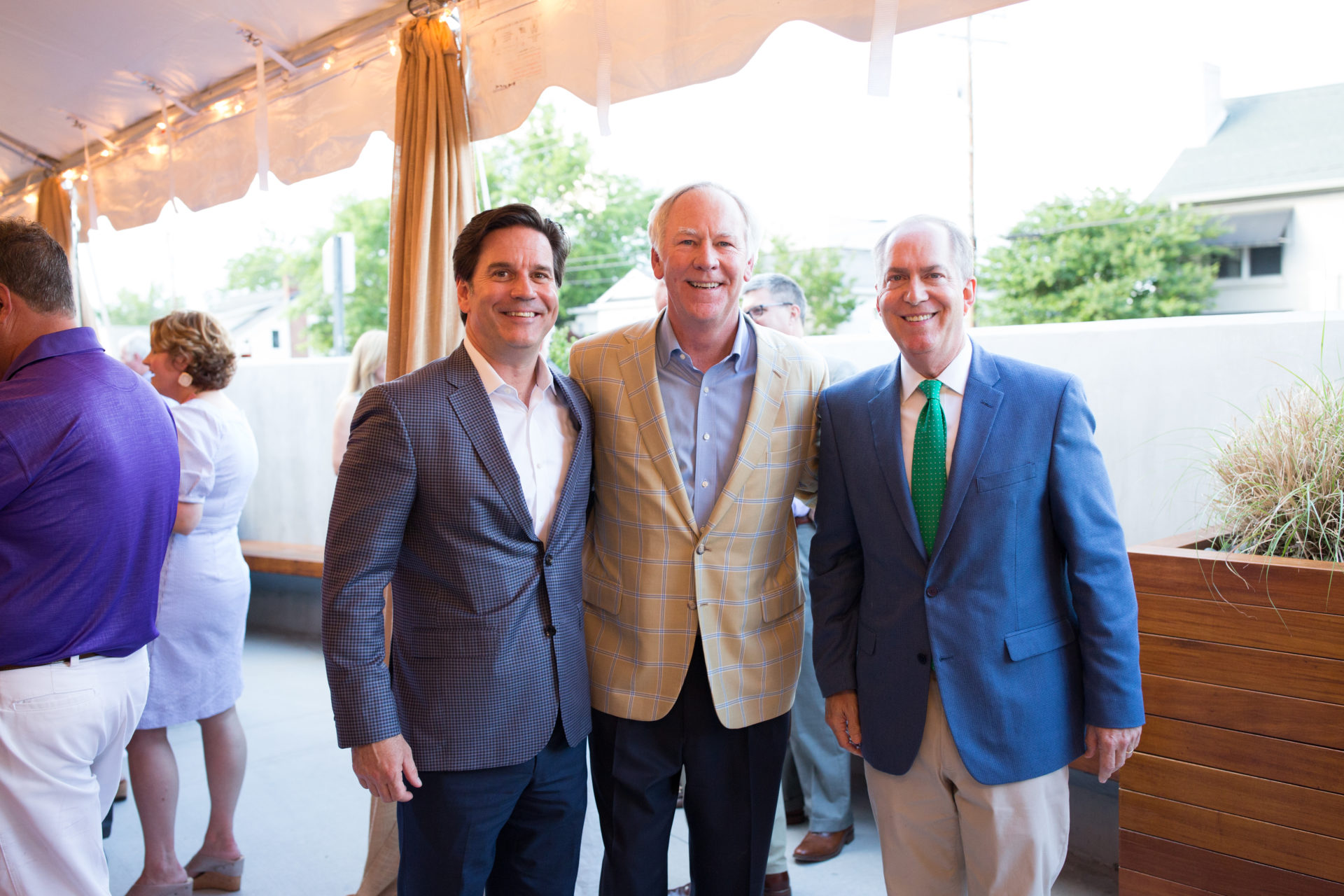 21 May

The Caine Companies Celebrated 85th Anniversary and Community Opening in Grand Fashion

The Caine Companies, comprised of Coldwell Banker Caine, Coldwell Banker Commercial Caine, and Caine Hayes Insurance, hosted an 85th Anniversary Celebration and Community Opening of the Greenville headquarters at 111 Williams Street on May 17. More than 300 guests enjoyed viewing the state of the art facility – including the professionally curated art displayed throughout the office.

Greenville Mayor Knox White made a special appearance, presenting Brad Halter, Chairman of The Caine Companies, with an official Mayor's Commendation in recognition and honor of his 40 years of service. Along with brief speeches to celebrate the anniversary from Knox White, Brad Halter, and President and CEO Stephen Edgerton, guests enjoyed listening to the bluegrass tunes of Fireside Collective.

What typically functions as a state-of-the-art boardroom was transformed into a speakeasy, including specialty food, cocktails, and decor commemorating 1933, when The Caine Company was founded. Additional food and beverages were served by Table 301 catering and the Bakery Off Augusta. The event displays were constructed by Industry Event Rentals and Professional Party Rentals.