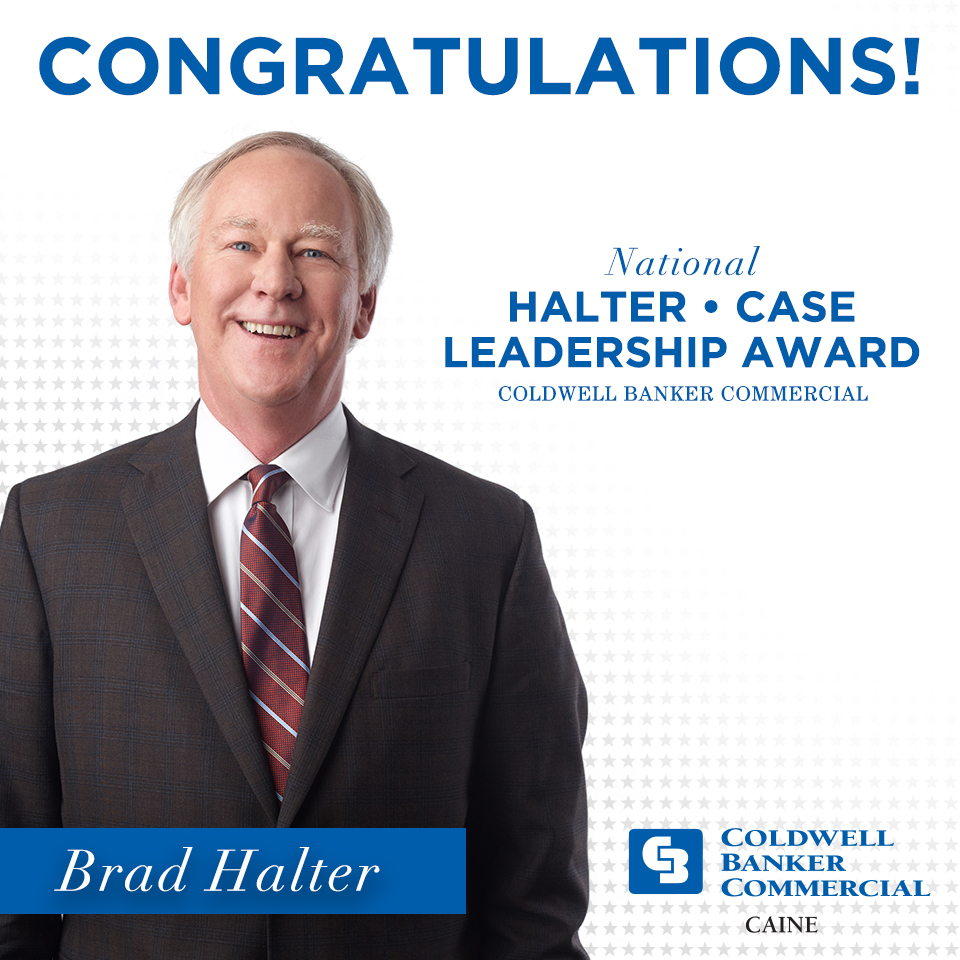 10 Mar

Brad Halter Honored with National Coldwell Banker Commercial Halter/Case Leadership Award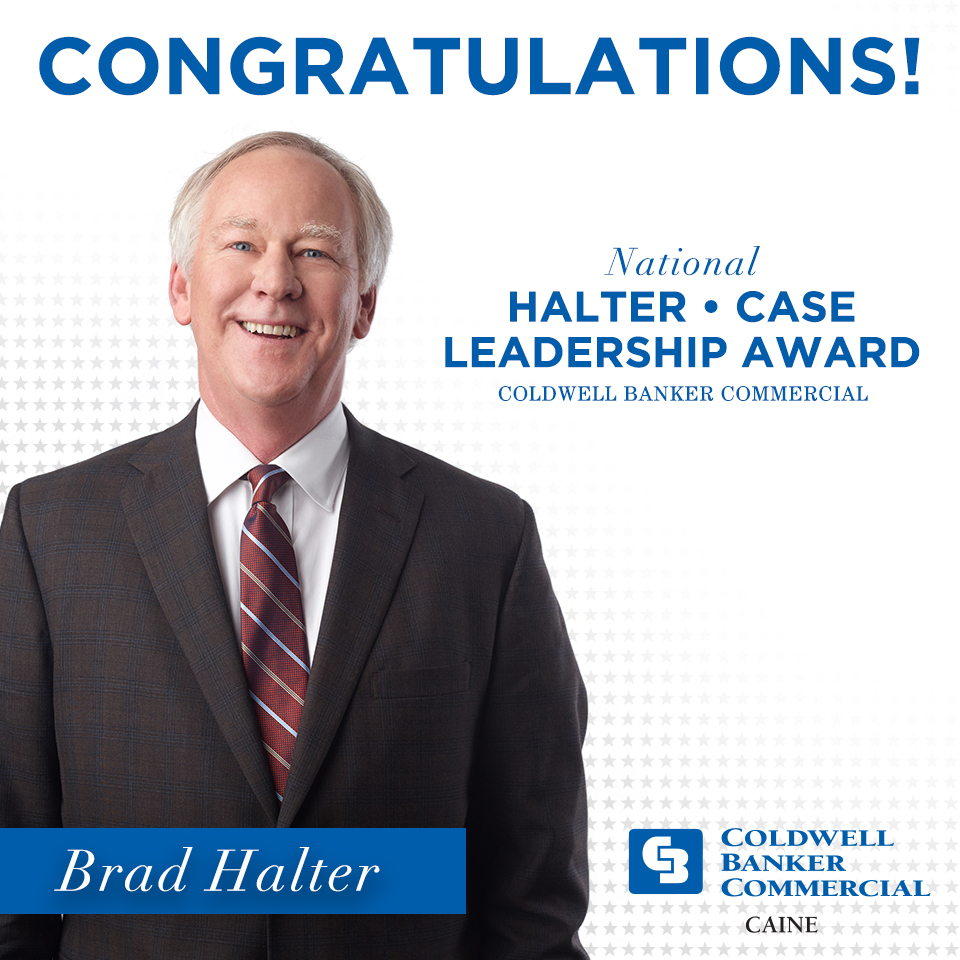 Coldwell Banker Commercial recently named Coldwell Banker Caine's Brad Halter the recipient of the Halter/Case Leadership Award. The award honors Caine Halter, the late owner of Coldwell Banker Commercial Caine, and the late Ray Case, owner of Coldwell Banker Commercial Atlantic International in Charleston. Caine Halter was a beloved member of the Greenville community in addition to being Brad's brother and mentor.
Each year the Halter/Case Leadership Award is given to an individual who embodies a positive attitude, professional aptitude and exemplary leadership. This honor is particularly special for Brad, not only due to his many years of leadership in the commercial industry, but also in memory of his brother who was also a commercial real estate trailblazer.
Brad Halter has been with Coldwell Banker Caine for nearly 42 years. A third-generation Realtor, holding his license since 1978, Brad took over leadership responsibilities of Coldwell Banker Commercial Caine after his brother's passing in 2007. Brad now sits as the Chairman of Coldwell Banker Caine with a particular focus on the growing commercial team. A Greenville native and advocate, he is active in community outreach both personally and professionally. Throughout his career he has served on many boards, including the Cancer Society of Greenville, the Greenville Convention and Visitors Bureau, the Board of Governors for the Greenville Chamber of Commerce, the Greater Greenville Association of Realtors, Greenville's Board of Zoning Appeals, and more. Along with his numerous achievements, Brad's affable disposition, positive attitude, and welcoming nature make him not only an admired leader, but an outstanding friend.
Coldwell Banker Commercial leaders made a special effort to surprise Brad with The Halter/Case Leadership Award by traveling to Greenville for a surprise ceremony at the Greenville Country Club. Brent Case of CBC Atlantic, Jay Davis of CBC Cornerstone, Grayson Powell of CBC Sun Coast Partners, and Rob Pressley of CBC Meca were in attendance to present the award. Dan Spiegel, National Director of Coldwell Banker Commercial joined virtually to announce the award to the Coldwell Banker Commercial network.
"Brad's dedication to Coldwell Banker, commercial real estate and the greater Greenville community is obvious and inspiring to all who interact with him," said Stephen Edgerton, President and CEO of Coldwell Banker Caine. "Brad is one who is quick to celebrate others, but he is well-deserving of this special award and we are thrilled by the opportunity to recognize his achievements."