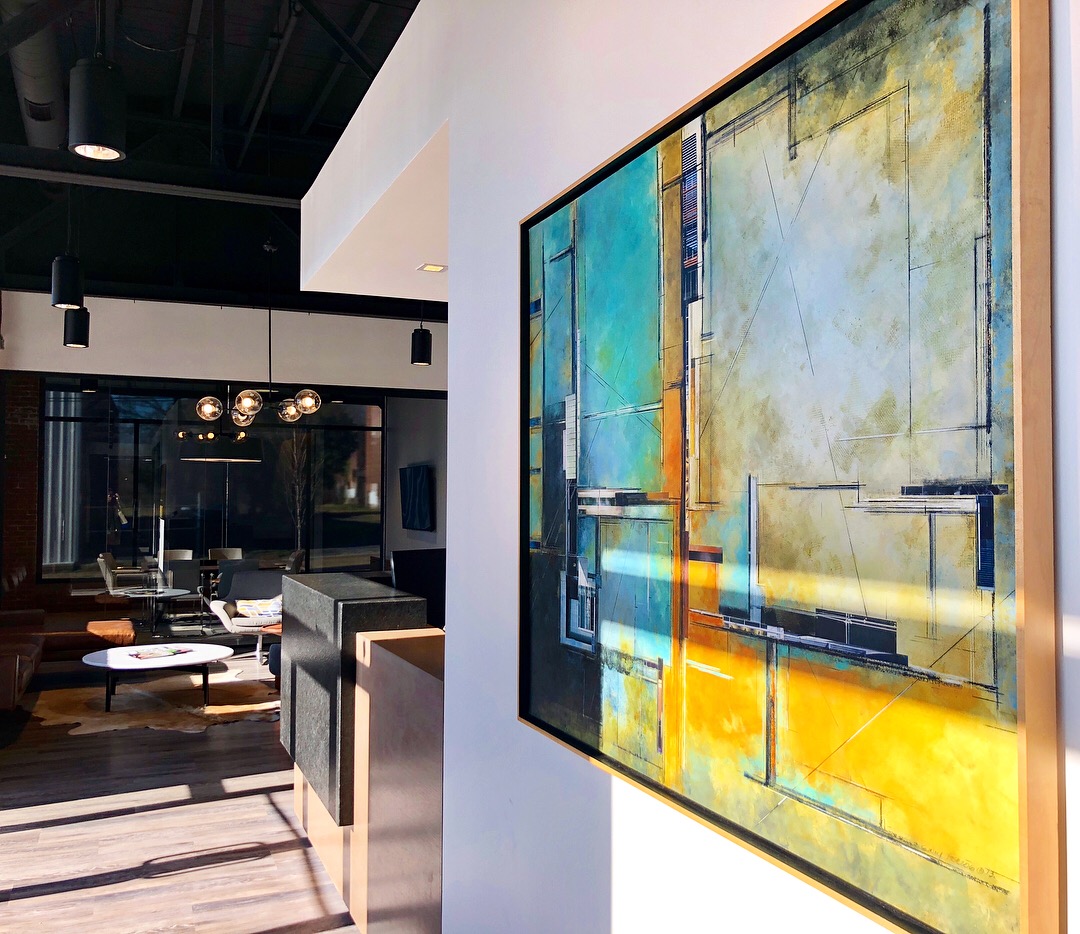 25 Jan

Sneak Peek: Coldwell Banker Caine's New Spartanburg Office

Back in August, we announced that we'd be moving our Spartanburg headquarters to 151 S. Daniel Morgan Avenue near the new AC Marriott Hotel in downtown Spartanburg. Though we're still working on the finishing touches, our agents and staff are loving their new environment, and we are excited to show you a few sneak peeks!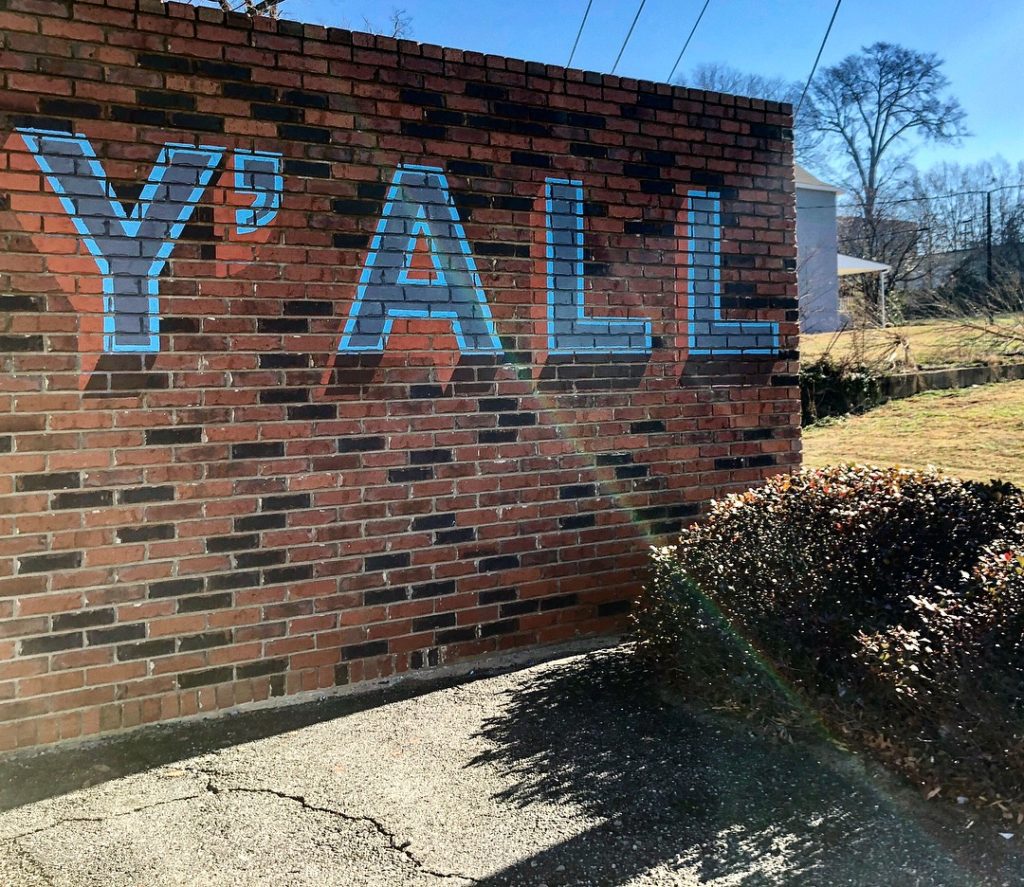 This charming little piece of public art is the perfect introduction as you pull into the parking lot. We can't help but to hear, "Welcome to CBCaine, y'all!" in our heads every time we walk in. It's quintessential southern charm! Plus, we couldn't have planned the color scheme better ourselves. It's already in Coldwell Banker blue.
If you are familiar with our company's culture, you know we value art and love incorporating it into our spaces. We even created and bound our own art books for our Greenville headquarters at 111 Williams Street, with information about all of the artists who have pieces in the building and their style. The arts is also one of the four focus areas in our Caine Cares philanthropy platform. As part of our work with the arts, each quarter at our Main Street Real Estate Gallery in the heart of downtown Greenville, we invite a local artist to showcase their work, and we host an opening reception in their honor that's open to the public to attend. That passion for art continues with this new space. Make sure you follow us on Facebook so you can be the first to know when we announce the first Spartanburg artist reception. Now, let's take a look at some of the art that's already been installed.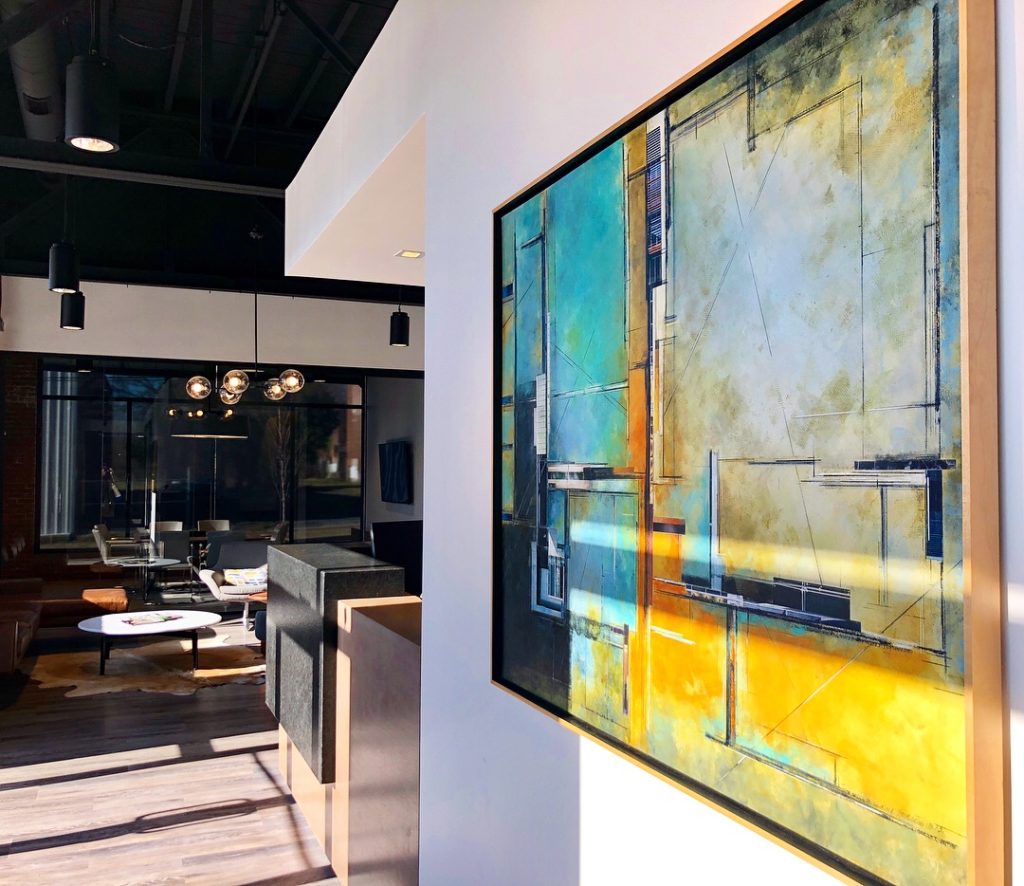 The first thing you see next to the front desk is this bright piece named "Relic" by Ginny Herzog. She is inspired by architecture, and this mixed media work perfectly accompanies the sleek design of the space.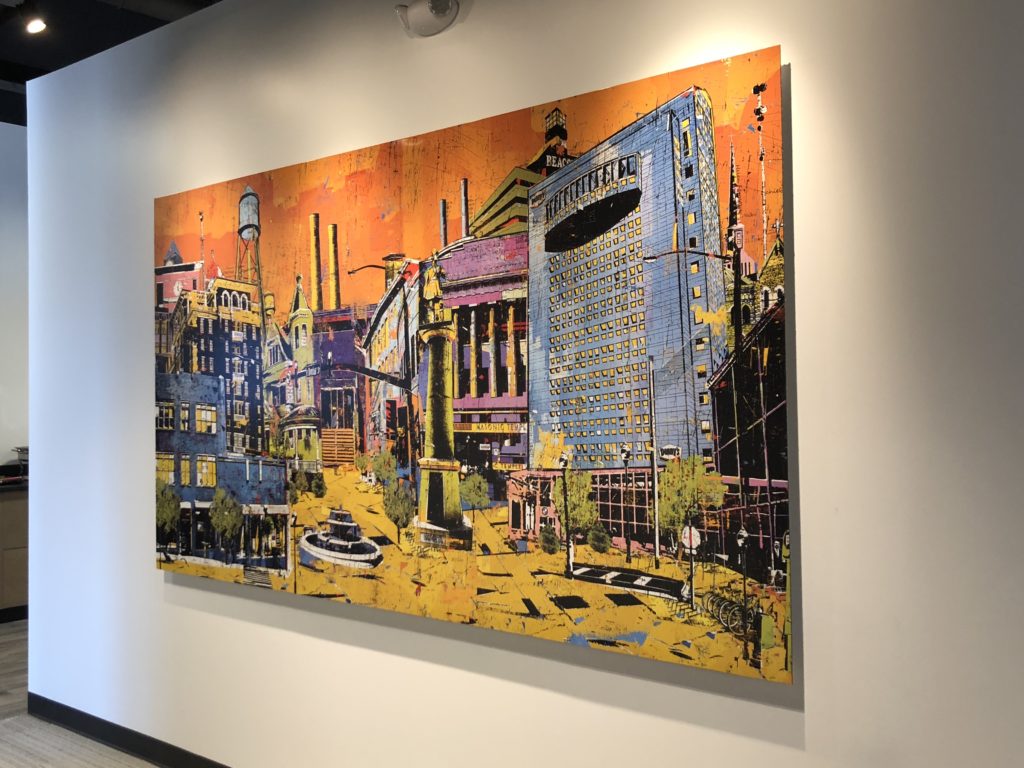 This colorful showstopper is located just outside of the training and family room. Aptly named, "Spartanburg" was commissioned for our office by Daryl Thetford. His technique involves taking photos of the most iconic Spartanburg scenes, editing them digitally, and layering them together. It takes a few minutes of studying to really take in all of the details on this piece. If you can identify all of the landmarks, congrats, you are a Spartanburg expert!
Finally, these two modern works, Tom Stanley's "House #44" (left) and Mark Bettis' "City Scene" (right), fill the interior halls.
With neighbors like RJ Rockers, Cribbs Kitchen, and the soon-to-open new Farmers Table location, there are plenty of reasons to visit our new neck of the woods. If you're in the neighborhood, stop by to have a cup of Starbucks coffee or Tazo tea, and one of our associates will gladly give you a tour!