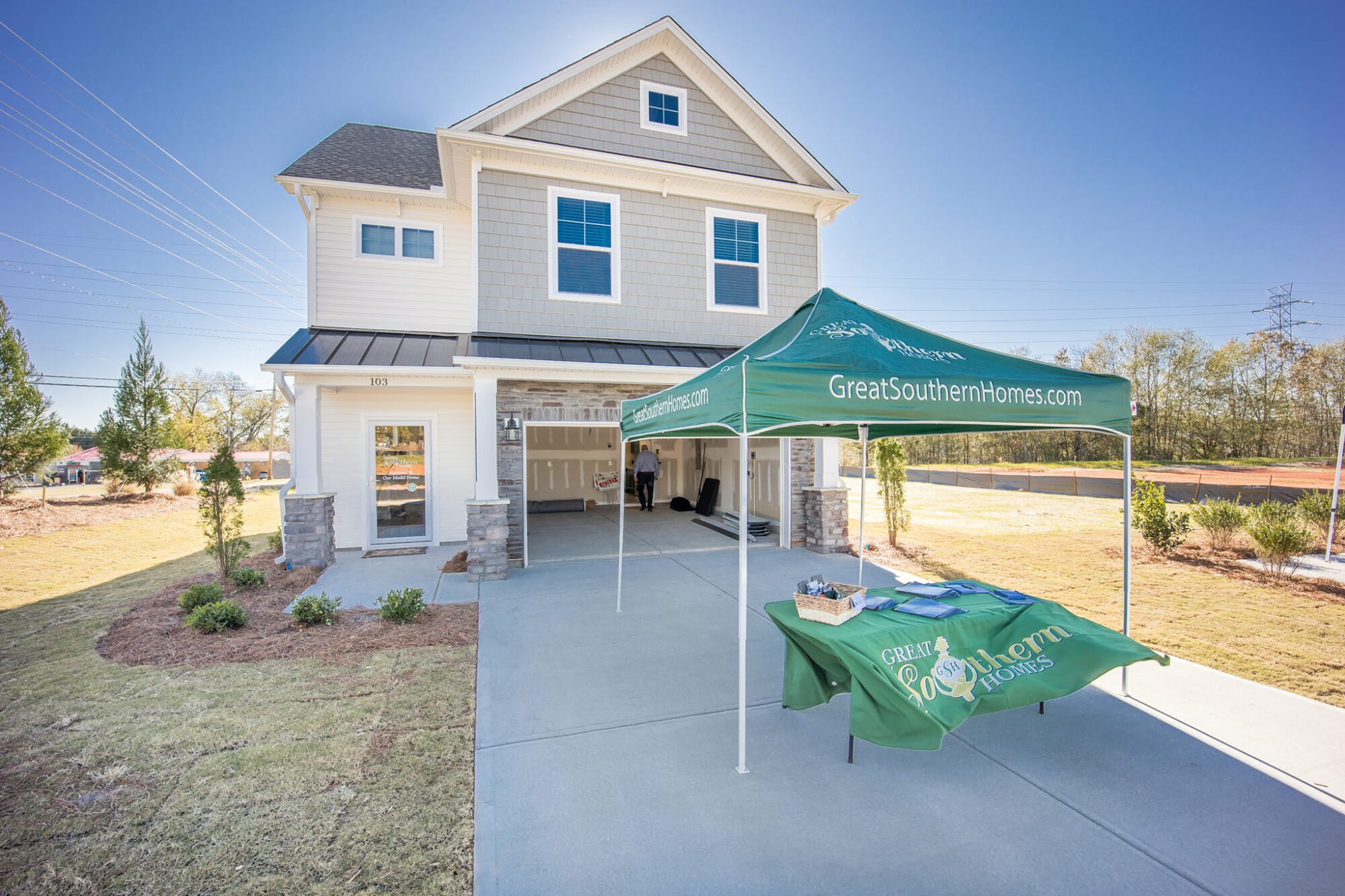 16 Dec

Now Launching, Four New Great Southern Homes Communities to Call Home

As the shortage of resale inventory continues to trend, the new construction market has become increasingly popular. There are many advantages in investing in the new homes market including customization, getting a product that is brand new, energy efficiency, and being the first person to call it "Home".

Coldwell Banker Caine is proud to represent one of the leading new construction builders in South Carolina, Great Southern Homes. Caine has been the strategic sales and marketing partner for the Great Southern Homes Upstate Communities since 2015.

Great Southern Homes is a Top 45 Builder (BUILDER Magazine) and was awarded Best Green Builder of the Upstate in the 2020 Best of The Upstate competition. Great Southern Homes builds to exact GreenSmart standards. Many standard features include Honeywell's home automation system, a Residential Energy Guarantee, energy-efficient features, and built-in sound systems. As their offerings continue to expand, opportunities to own new construction in the Upstate have soared creating record sales in 2020.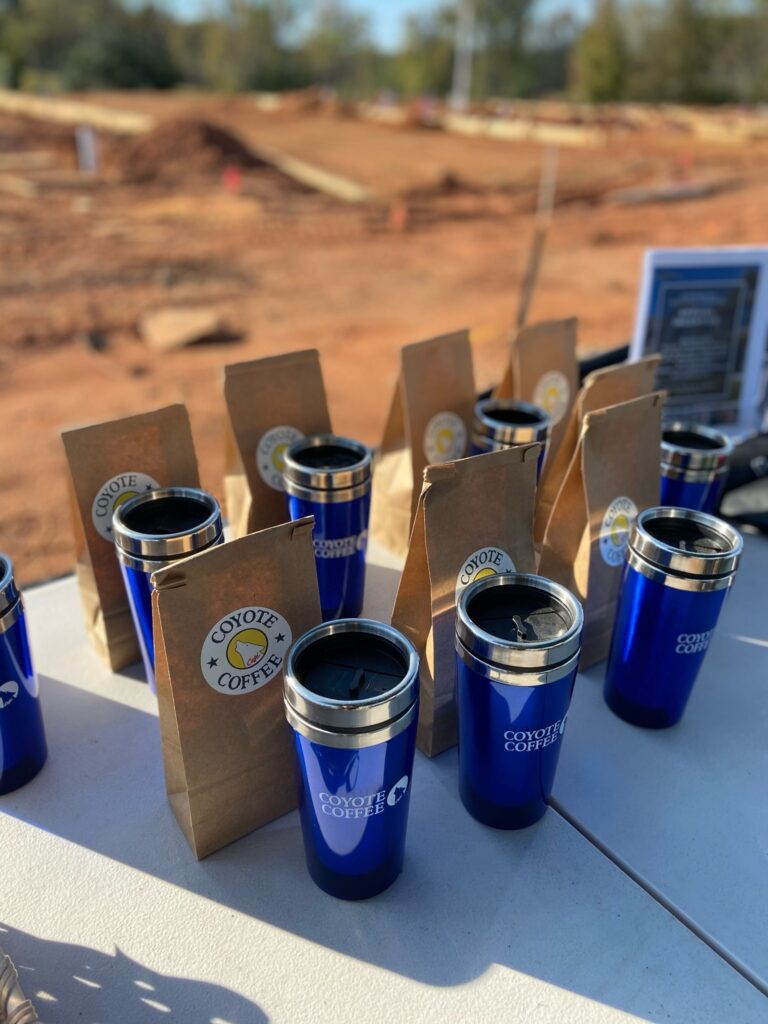 Coldwell Banker Caine and Great Southern Homes launched four new communities between November 5th and December 3rd, hosting events to highlight each community opening. These events were hosted for the Upstate REALTOR® community to offer a 'first look' at inventory opportunities for their clients and model homes. Each socially-distanced event included prepackaged food and masks for safe interactions. As an add on bonus, those who attended were entered to win exclusive prizes, including a drawing for $500 for those attending the full series of events.
The month-long event spree started with a Muddy Boots Tour at Harvest Glen on November 5. Muddy Boots Tours allow agents to walk the site before construction has begun and learn about homesites, building opportunities and presale successes. Harvest Glen is a single-family community located in popular Piedmont, minutes from interstates and the Southern Connector. Residences at Harvest Glen are priced from the $190s. At the event, prepackaged biscuits were provided, and the first 10 attendees received a gift from a local coffee shop, Coyote Coffee.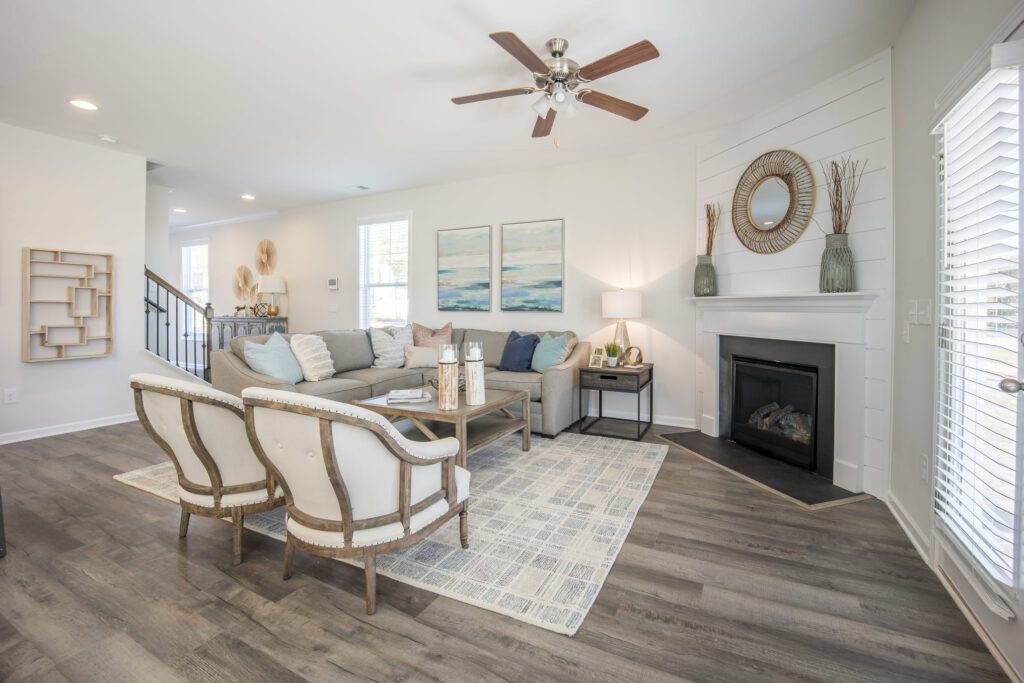 The second event was a grand opening at Highland Park in Easley on November 18. Highland Park features two-story homes starting in the $190s with 3- and 4-bedroom floorplans. During the grand opening, agents previewed the decorated model in small groups and learned about inventory opportunities. A complimentary lunch was available to all, and agents were entered into a drawing for a $200 Apple gift card.
Our third featured event was a Muddy Boots Tour at Suber Branch on November 19. Suber Branch showcases townhomes from the Low $200s in the popular area of Greer. Positioned in the Riverside School district, its sought after location is just minutes from I-85, shopping and dining. Attending agents were treated to cinnamon rolls from Project Host (a local nonprofit) and were entered to win a drawing for a 50-inch TV.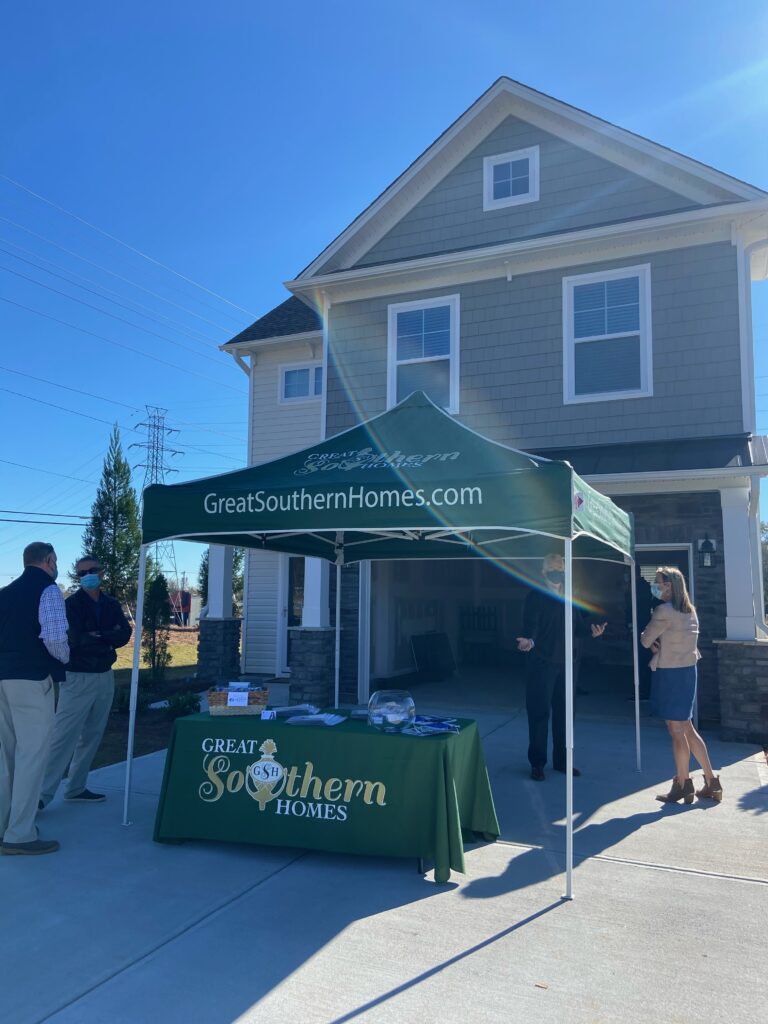 To round out the event series, the fourth event was a Muddy Boots Tour at Piper Glen. Piper Glen is a new neighborhood in Clemson with homes starting from the $250's. Homes offerings include some of the most popular Great Southern Homes floorplans and provide 3 to 5 bedroom and 2-to-4-bathroom options. At the event, attendees enjoyed a complimentary lunch from the (very popular) Coastal Crust Pizza food truck and were entered to win a pair of Apple Airpods. This final event was also home to the last opportunity to enter the $500 drawing.
Great Southern Homes truly has a widespread inventory to suit any need. To view a list of all Upstate communities and to find your new dream home, click here.
Interested in learning more about new home opportunities by Great Southern Homes or scheduling an appointment? Please contact our team at [email protected], and we'll be happy to schedule an in-person or virtual tour just for you.