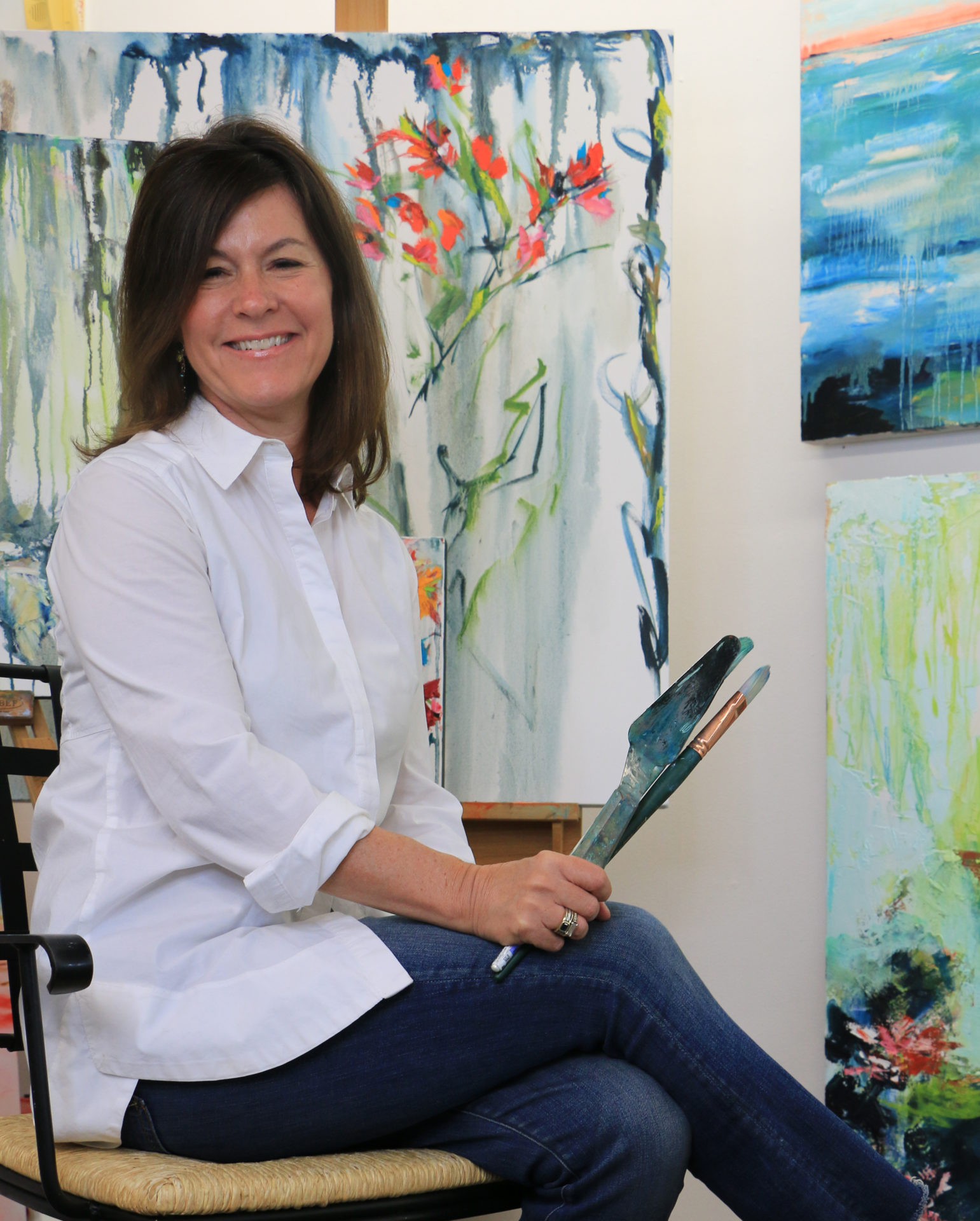 01 May

Meet The Artist: Betsy Powell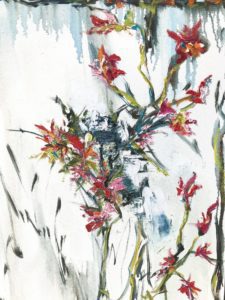 Greenville's highly anticipated arts festival, Artisphere, is coming May 11 – 13. In seeking to engage, inspire, and enrich the Upstate community by celebrating the Arts, Artisphere has become a widely known and awarded festival throughout the Southeast and beyond. With the arts as a key service platform of Caine Cares, Coldwell Banker Caine has supported Artisphere since its inception.
As we celebrate a week of art leading up to Artisphere, we will be hosting an artist reception at our Main Street Real Estate Gallery on May 8, featuring the work of Greenville artist Betsy Powell. Betsy concentrates on painting. Her nature-inspired, impressionistic work has become widely popular throughout the Upstate.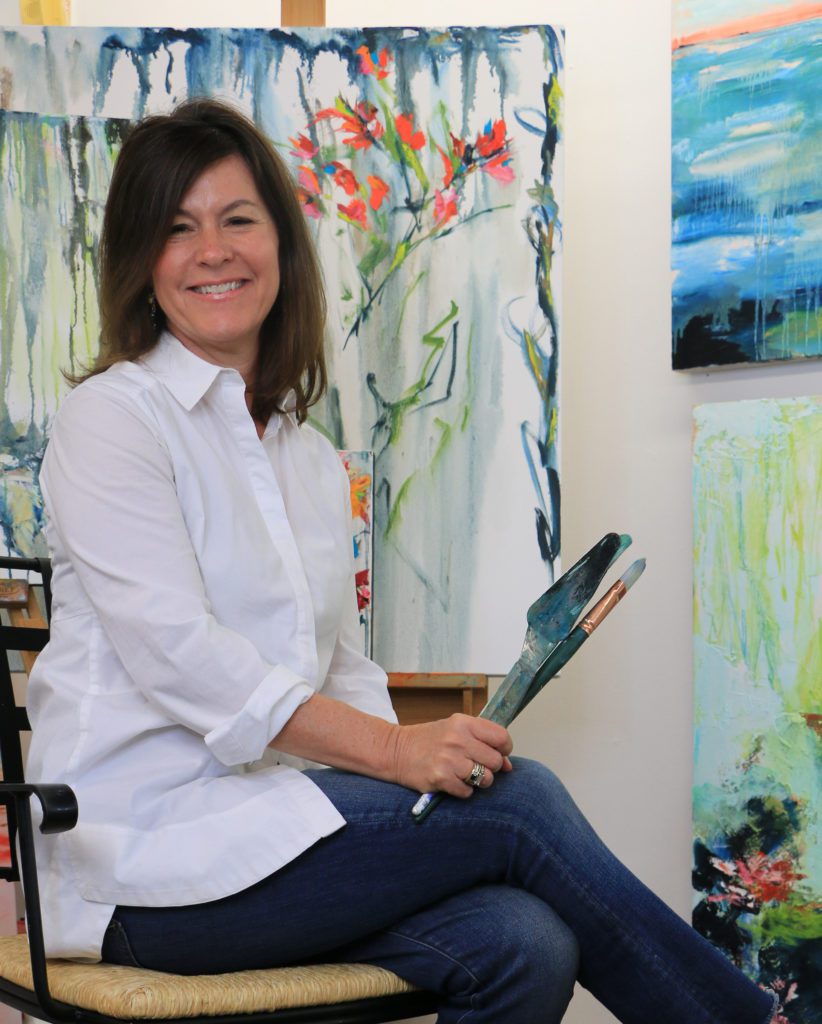 When asked to describe her style, Betsy says that she is intrigued by light and reflection, giving her paintings a loose and abstract feel. To learn even more about Betsy's art, we asked her a few questions.
1. What piqued your interest in art?
My mother is an artist and she gave me an interest in art as a child.
2. How would you describe your style of art?
Impressionism to Abstract- I paint with palette knife and brush.
3. Where do you gather most of the inspiration for your work?
Nature. I enjoy being outdoors.
4. What's your favorite piece of your own work?
Not one particular piece. It is usually the series that I am working on at the time. I enjoy learning and experimenting with new techniques. This process keeps me challenged and open to exploring different options in painting.
5. What's an interesting fact about you or your work?
Even though I may plan out a painting, the piece usually begins to take on a life of its own and I just go with it.  The challenge is to know when to stop.
6. What famous artist do you most admire?
Willem de Kooning
Come meet Betsy Powell at our Artist Reception on May 8 from 6 – 8 pm at our Main Street Real Estate Gallery located at 428 S. Main Street in downtown Greenville. Also, note that the gallery will be open during the Artisphere festival for guests to stop in and view Betsy's art.