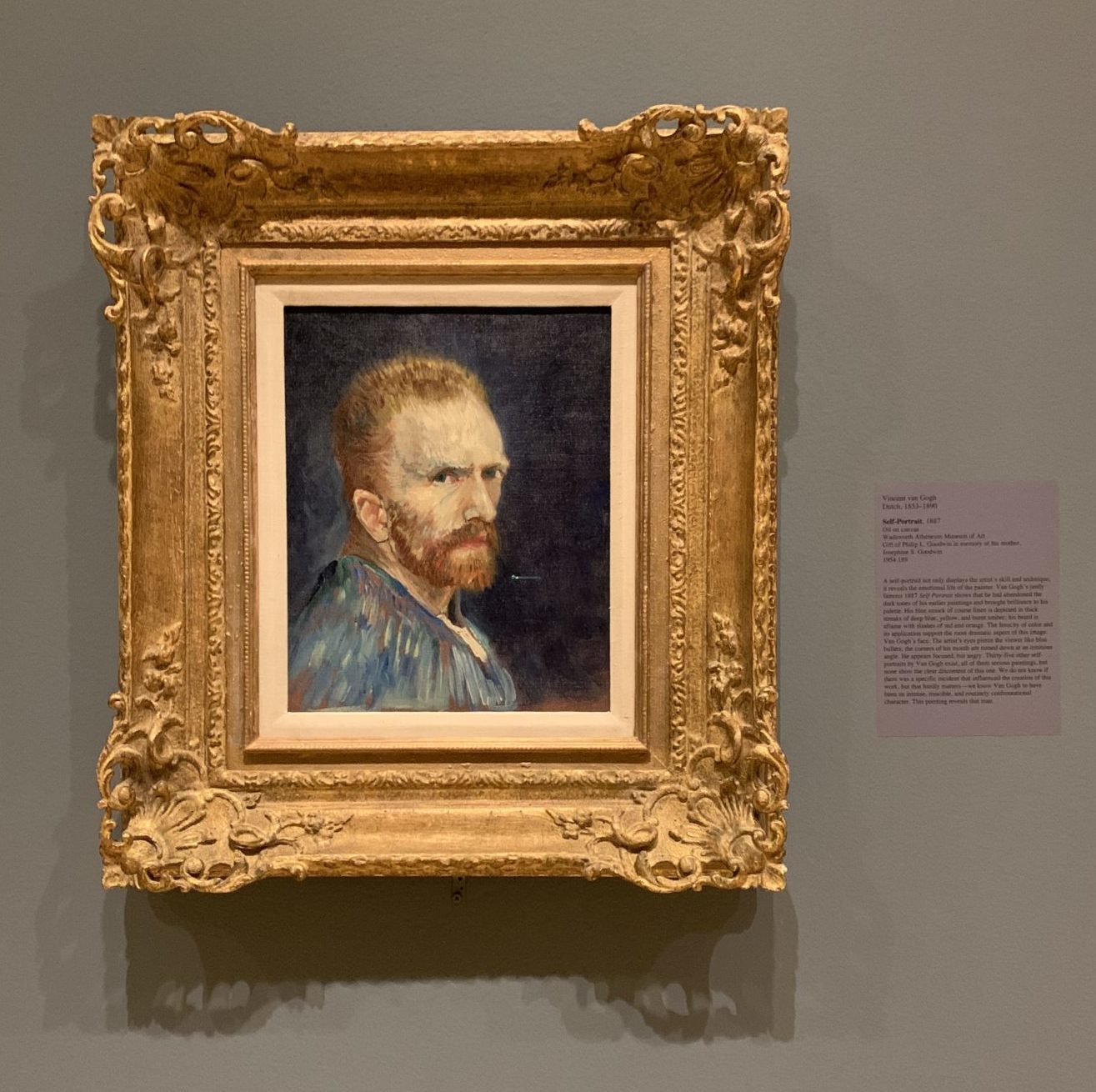 28 Jan

Making Time for Art – My Trip to See Van Gogh

Growing up in Columbia, I enjoyed frequent visits to the Columbia Museum of Art. Sitting on historic Main Street, the museum hosts a number of internationally renowned collections and traveling shows. Recently, I made the trek to my hometown to attend an original exhibition at the CMA called Van Gogh and His Inspirations.

This collection of paintings and drawings not only included some of Van Gogh's work, but also a variety of work that shaped his vision. The artists who inspired Van Gogh range in style, time period and ethnicity. Though some of the paintings and drawings were drastically different than the renowned artist's typical style, seeing Van Gogh's inspirations next to his work provided a unique experience into what shaped his famous eye.

As one of the world's most beloved artists, experiencing Van Gogh's work in person is a moving experience in itself. Particularly, I was struck by his self-portrait. The work depicts Van Gogh in brilliant color, showcasing his signature technique of thick paint streaks. With Van Gogh's too short, and in some ways tragic life story fresh on my brain, his angry, piercing expression was the first thing I noticed in his self-portrait. In comparing his work to many who came before him and inspired him, I reflected on Van Gogh's influence on the world of art. Though he faced the hardship of many not understanding his style during his lifetime, his impact on the world after his death is incomprehensible.

Through my visit to the Columbia Museum of Art, I was reminded by Van Gogh that creativity takes great courage. Art has a way of opening our eyes to the world in new ways. In the Upstate and in South Carolina we have an abundance of art at our fingertips. Whether it's visiting the Greenville County Museum of Art or driving a couple of hours down the road to Columbia, I encourage you to make more time and space in your life to appreciate art.

Though the Van Gogh exhibit is no longer at CMA, their permanent collection showcases art across different eras, continents, and mediums. They also have an exhibit opening on February 15th, It's Alive!, featuring classic horror and sci-fi art from the Kirk Hammett Collection. For more special features, visit their regularly updated events calendar.

About the Author

Virginia Wilson is the Marketing Content Specialist at Coldwell Banker Caine. As a content guru, her job involves two of her favorite pastimes – social media & writing! Virginia also loves practicing yoga, experimenting with recipes, and searching for the best cup of coffee in Greenville.