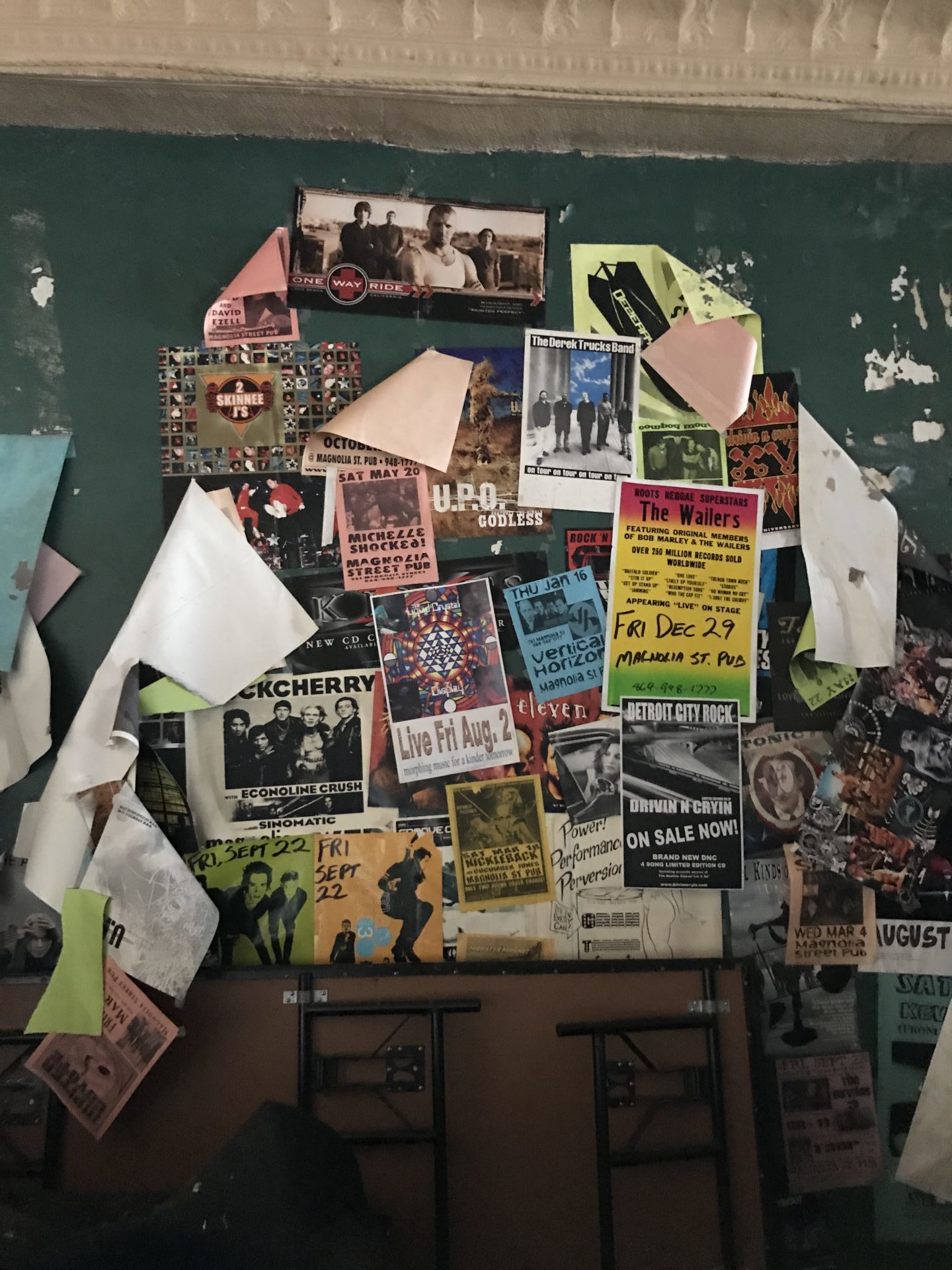 27 Sep

Magnolia Street Pub: Restoring a 90s Music Time Capsule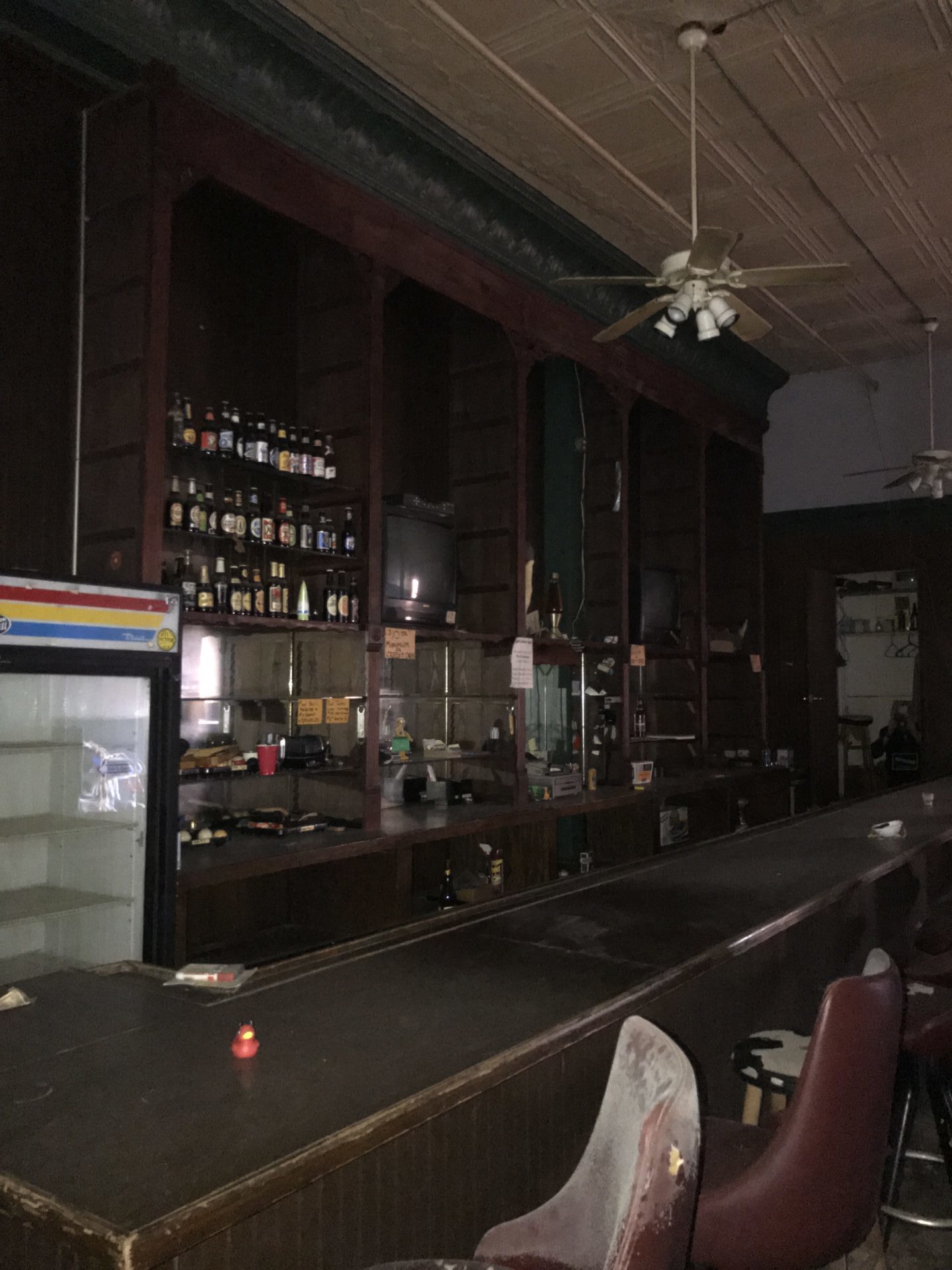 With a stack of fake IDs and never-closed credit cards at the bar and promotional flyers of past shows stapled to the walls, it appears the previous owners did nothing but lock the door when this Spartanburg music venue closed in 2003.
Magnolia Street Pub's once popular reputation was earned through many well-known headliners. The venue welcomed bands like 3 Doors Down, Marshall Crenshaw, and Frog Wings – a group featuring Edwin McCain, Widespread Panic guitarist Jimmy Herring, and members of the Allman Brothers Band.
Tim Satterfield, Vice President and Broker in Charge of Coldwell Banker Commercial Caine in Spartanburg, listed the property earlier this year, now under contract. The group who purchased the pub has Upstate ties and hopeful plans to restore its reputation as a local hotspot.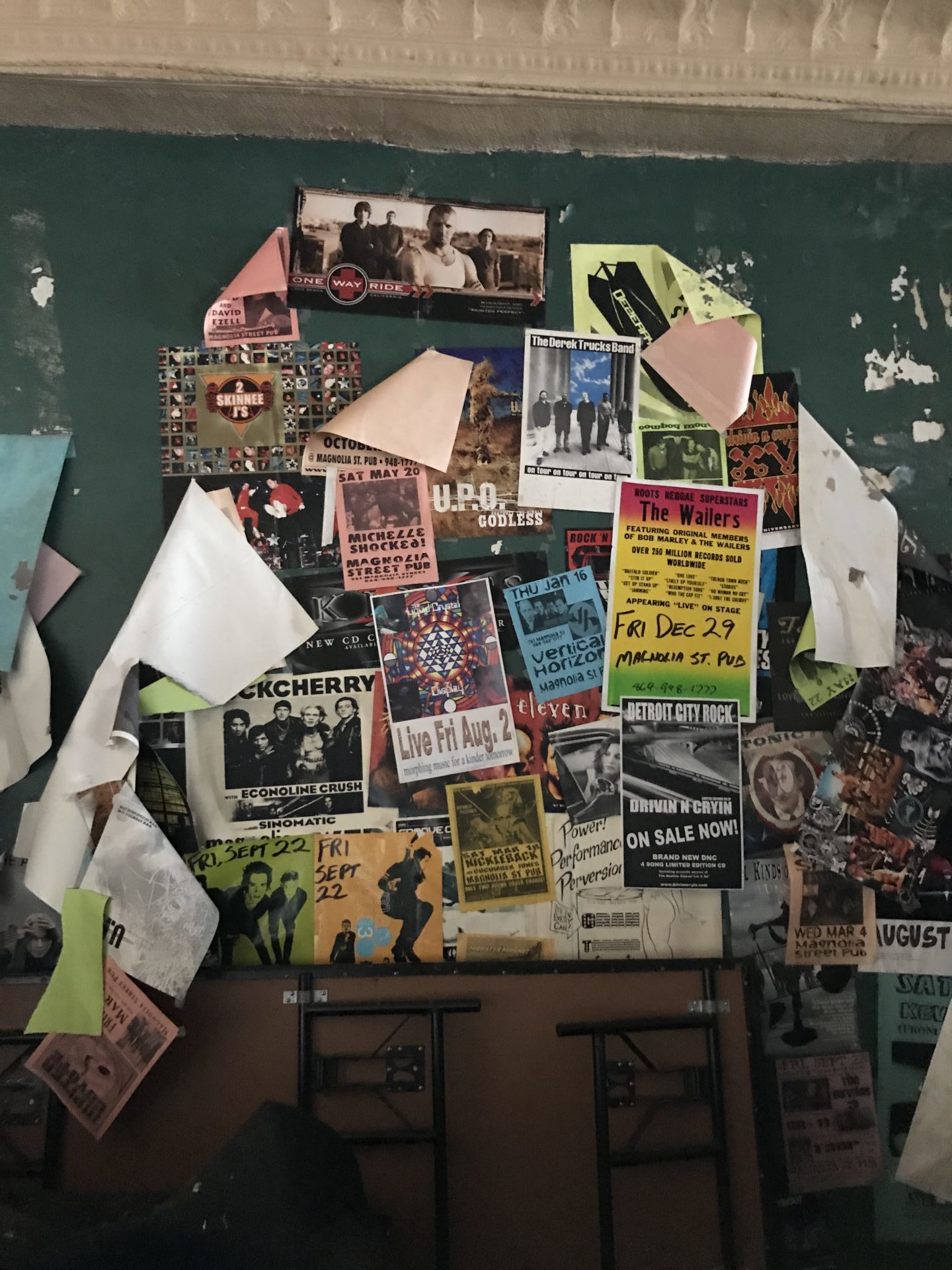 Upstate music fans can agree that there is a shortage of similar venues in our area. There are big arenas and dive bar karaoke stages, but the need for spaces that provide a venue for emerging artists and lesser-known genres is apparent.
Aside from a good, deep clean and a few upgrades, it seems the two-story building is well positioned for restoration. Tall, tin ceilings, wide open rooms, an upstairs devoted to music, and a downstairs with a large bar and arcade games provide a natural flow for a fun night.
And it's obvious that many a fun night was had at Magnolia Street. As the support poles on the first-floor hint, it's rumored you could once practically see the floor bouncing as the concertgoers danced and jumped along to the music upstairs. With a simple walkthrough, you'll notice writing on the walls in the band room, vinyl black and white chairs, old soundboards and frame after frame of band posters and famous faces – it's clear that there are many stories to be told about the Magnolia Street Pub.
Live music provides not only an opportunity to more fully experience bands but also to connect with fellow music lovers and peers. Hoping to relive your punk glory days? The restoration of Magnolia Street Pub is something to look forward to.