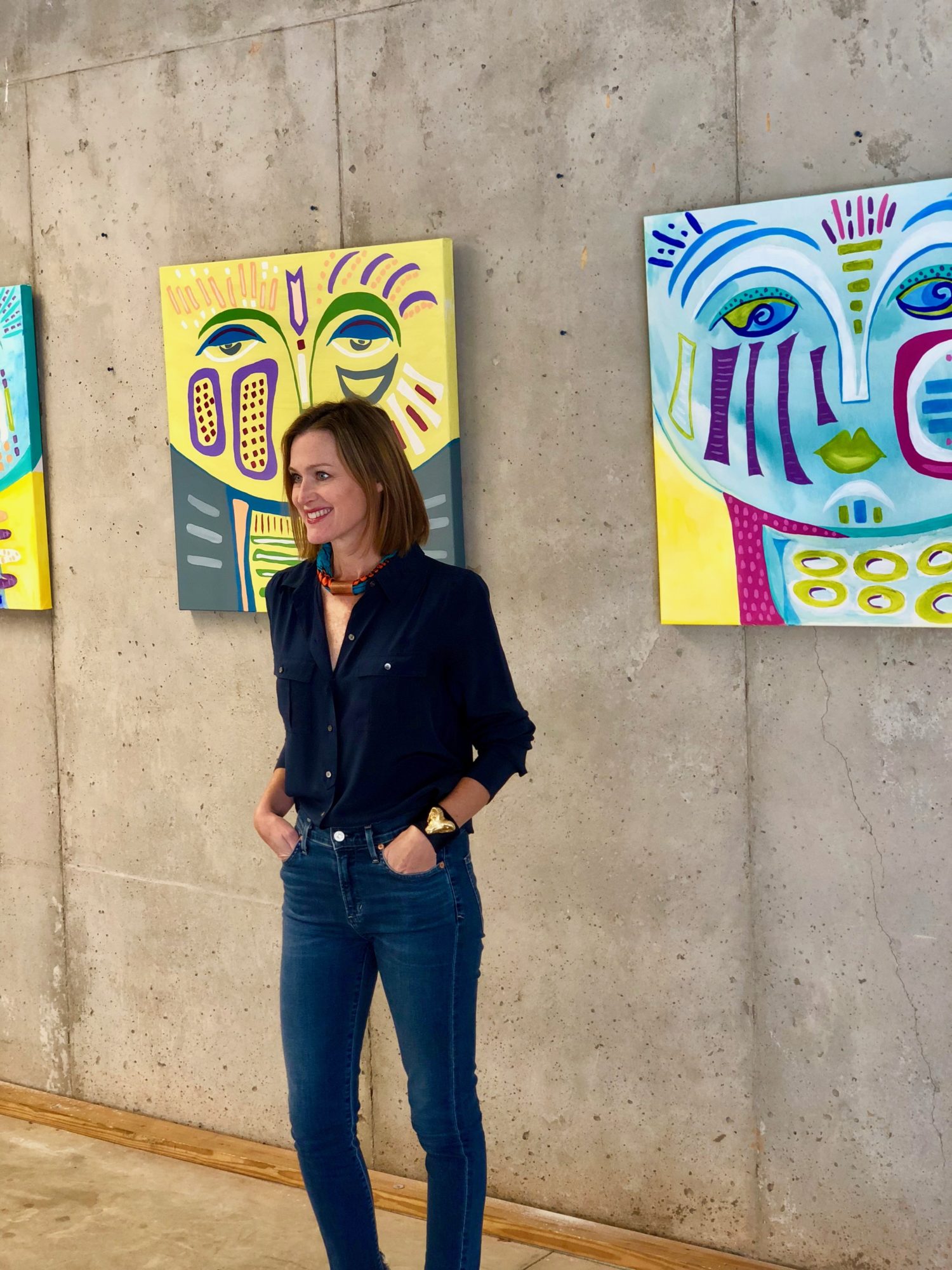 12 Nov

Meet The Artist: Louise Johnson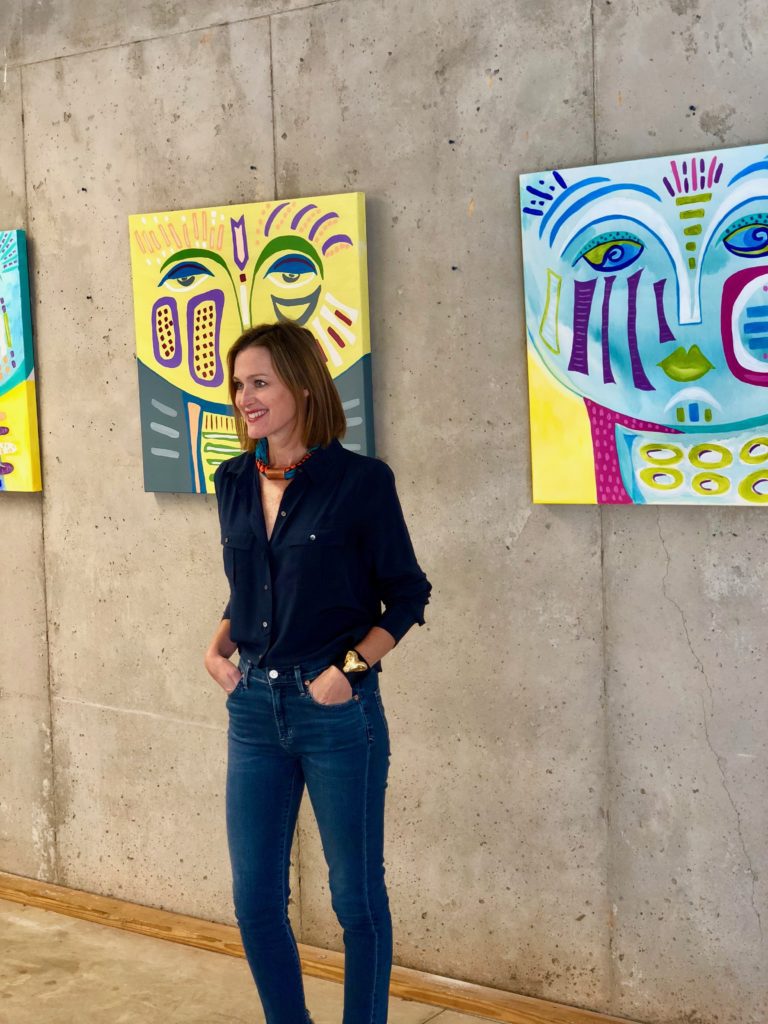 Coldwell Banker Caine will host an opening reception for its next resident artist, Louise Johnson. As part of our ongoing Caine Cares initiative, we support local art by featuring talented local artists in our Spartanburg office. The event will be held at 151 Daniel Morgan Avenue in Spartanburg on Thursday, November 21, from 6 – 8 p.m. The reception is free to attend and open to the public.
Louise has an extensive background in art, including education at Vanderbilt University and Rhode Island School of Design. Her passion for art has translated into a successful career in painting as well as an interior design business, Louise Johnson Interiors.
Louise works with acrylics, watercolors, oil pastels, markers, and charcoal creating pieces on paper and canvas. Whether it's her design on canvas or for interiors, Louise's work is colorful, creative, and beautiful. To get to know Louise, we asked her a few questions.
What piqued your interest in art?
My art background seems to go back to birth, as I come from a long line of artists. I took every art class that I could get my hands on in high school, college, and post-college. I completed a program at RISD in graphic design, figure drawing classes at Vanderbilt and Florence, Italy, and I have a BFA in Interior Design.  My true passion, however, is being in the studio creating something with my hands.
How would you describe your style of art?
Color plays a tremendous role in my artwork, and I am heavily inspired by artists from the cubism and abstract expressionism movements. I use these influences to break down my subject matter into geometric forms, patterns, and designs in my faces and figures.
Where do you gather most of the inspiration for your work?
I am constantly inspired by fashion, art, and travel. The female figure is the center of much of my work and is a subject matter that I am constantly studying and exploring. I get energy from the complexities of women's roles, responsibilities, and emotions. I am also inspired by other creatives, and Instagram is a candy store of inspiration on a daily basis!
What's your favorite piece of your own work?
I don't think that I can choose, because I have been creating for so long and my work has evolved. One of my favorite pieces is titled, "She Knows." It's a powerful piece and filled with emotion. "As I Stand" is a favorite with its loose sketch of a figure in shades of yellow. I paint a lot of faces for my "Warrior Women" series, and another favorite would be a simple pen and ink titled, "Amari."  She has such a story to tell.
What's an interesting fact about you or your work?
I don't know! I always start a piece with pen or pencil and see where it takes me. I am also more creative with iced coffee and good music!
What famous artist do you most admire?
I'm not sure who I admire, but I know whose work I love. When I was young, I loved studying the impressionists and would stare for hours at the brushstrokes in paintings while visiting galleries and museums. My art taste quickly grew to more contemporary artists, and I love Rothko, de Kooning, Picasso, Helen Frankenthaler, and Robert Motherwell to name a few.
We look forward to seeing you at our Spartanburg office on 151 S Daniel Morgan Avenue on Thursday, November 21, from 6 – 8 p.m. Invite a few friends and join us for food, beverages, and viewing of Louise's work.