13 Jul

Home Tip of the Week: Bring Your Vacation Into Your Home Decor
Not sure what to do with the trinkets you brought home from your summer vacation? Here are a few ideas on how to incorporate your travel souvenirs into your home decor, so you can enjoy memories of your greatest adventures all year long!
Photos are by far the easiest thing to bring back from a trip, since they take up no space in your luggage… just on your camera or phone's memory card!  Have one particularly amazing shot? Get it printed on a large canvas for some personalized wall art.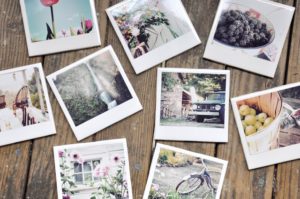 This easy DIY puts your Instagrams or Polaroids on drink coasters, making the perfect conversation piece for your next party.
Got it? Frame it! Create a mismatched and chic gallery wall by framing photos, postcards, ticket stubs, brochures, maps, and knick knacks in a variety of sizes and shapes.
Are you a collector of coins or ticket stubs? Put them all together in a massive collage to create a unique art piece for your wall.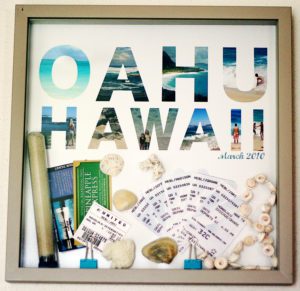 Cut out letters from your vacation photos spelling your destination and frame it in a shadowbox along with a variety of your souvenirs and ticket stubs.
Went somewhere beachy? Bring home sand and bottle it. Add other items to your jar for extra flair, or simply put it into a clear ball ornament for a Christmas keepsake.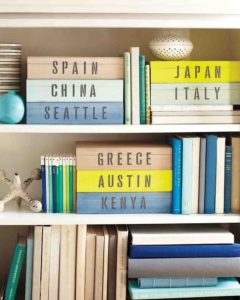 Add some intrigue to your bookshelves with vacation boxes to show off your travels. Decorate a wooden box with the location name and fill it with all of your vacation mementos.
What's the best thing you've brought home from a vacation and how do you display it? Let us know in the comments!