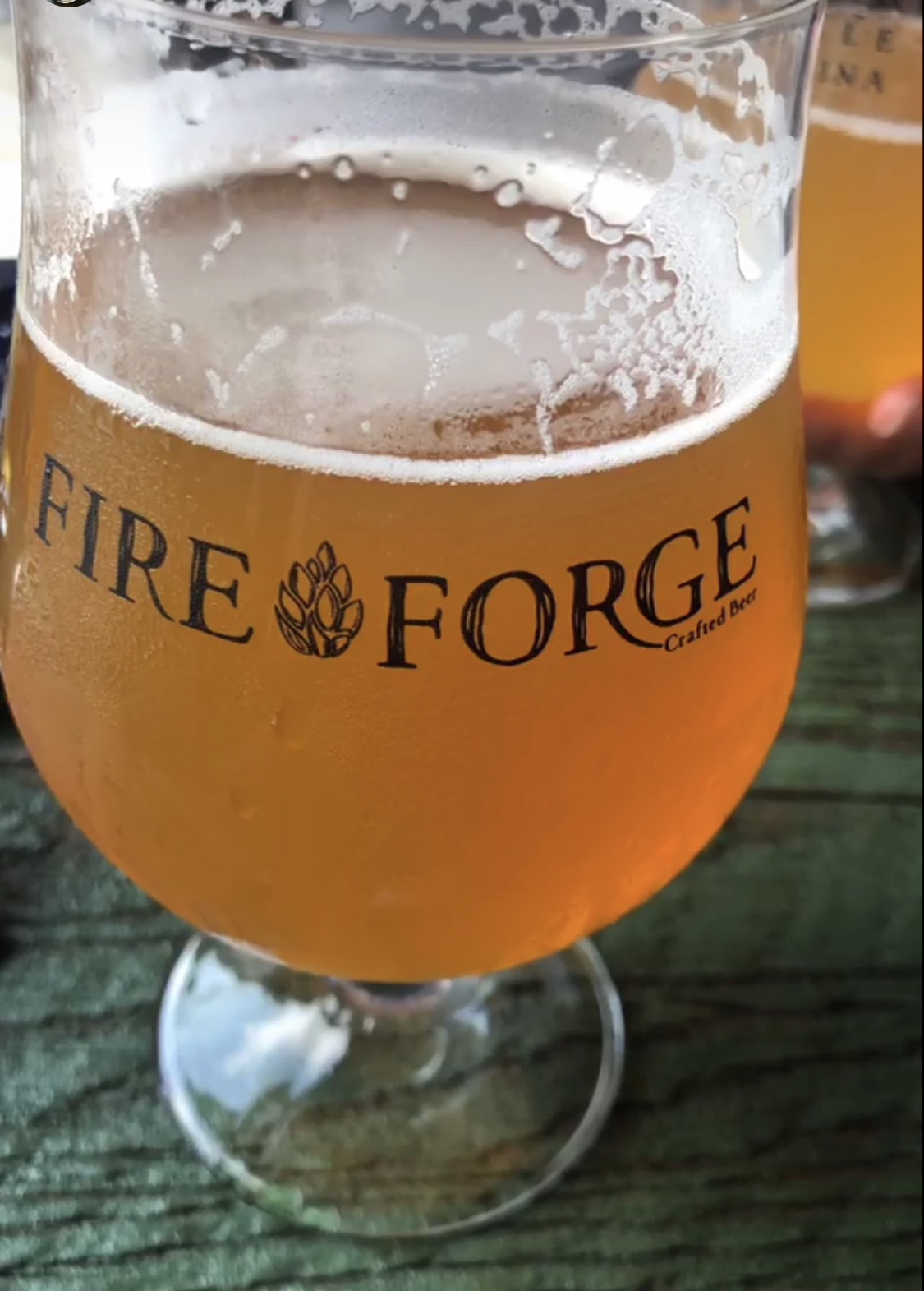 02 Oct

Greenville's Best Beer Destinations

Beer is one of the oldest and most widely consumed beverages in the world, and there's no denying that the industry has been through some major changes in the last decade. The "craft beer boom" has brought new breweries to countless cities across the country, and there are more people straying from the big brands and drinking local brews now than ever. According to Neilson, 40% of the 21+ population drinks craft beer "at least several times a year."

In the Carolinas, this trend first became evident with our neighbors across the state line, Asheville. With 26 craft breweries in Asheville and 60 in the region, "Beer City USA" has been experiencing beer tourism for quite a while. But these days, Upstate residents don't have to drive to the mountains for a brewery tour. We have plenty of options to explore right here.

Whether attending a tap takeover after a long day at the office or meeting up for a drink with some friends over the weekend, if you frequent Greenville's taprooms, you've likely seen me as a friendly face down the bar (or more likely, you've noticed my tiny adorable dog). Here are my favorite places around town and my drink recommendations at each spot.

 

Breweries: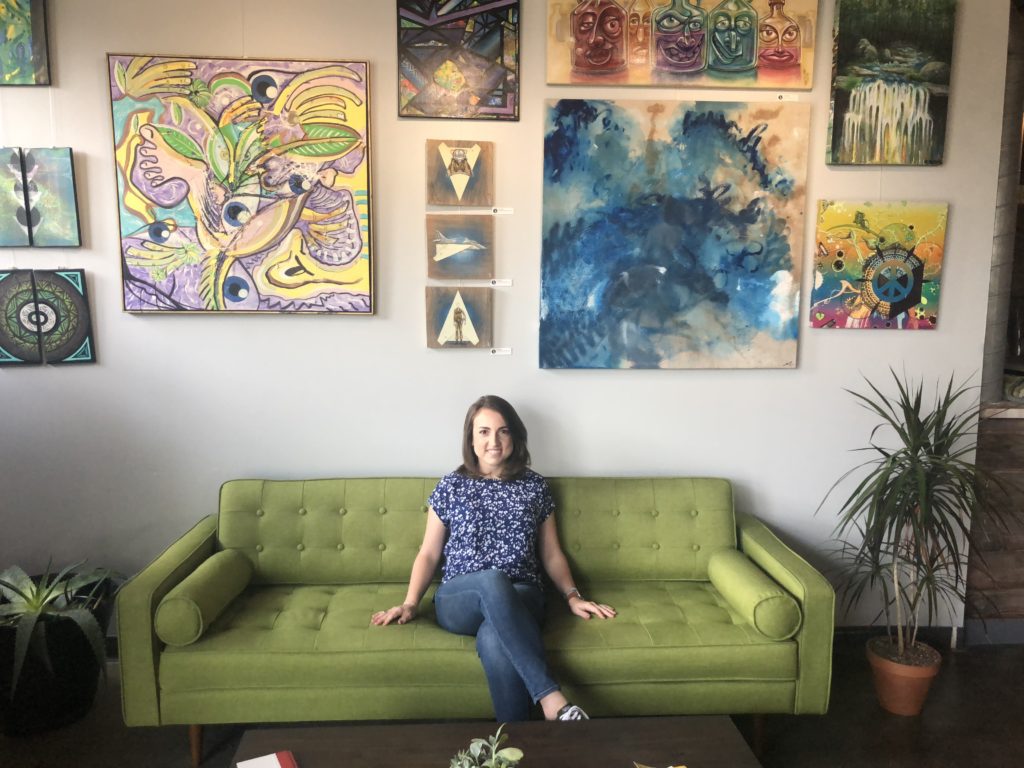 The Eighth State Brewing Company
Formerly known as Upstate Craft Beer Company, Eighth State recently changed their name, interior, and overall vibe. I checked it out this past weekend, and their new Instagram-worthy décor had me feeling like an influencer. Though I haven't tasted anything yet, their new food menu focuses on local ingredients. Our bartender also shared with us that they have acquired more barrels for aging beer and are focusing on their fan-favorite "sorbet sours" moving forward.
Favorite Brew: A la carte "sorbet sour" flight
I don't often get flights anymore as I am pretty well-versed in what beers I tend to enjoy, and some places won't even let you pick your own selection. Eighth State is the exception to the rule, selling 4 oz. samples a la carte. Have just one or as many as six – I recommend tasting all of the "sorbet sours."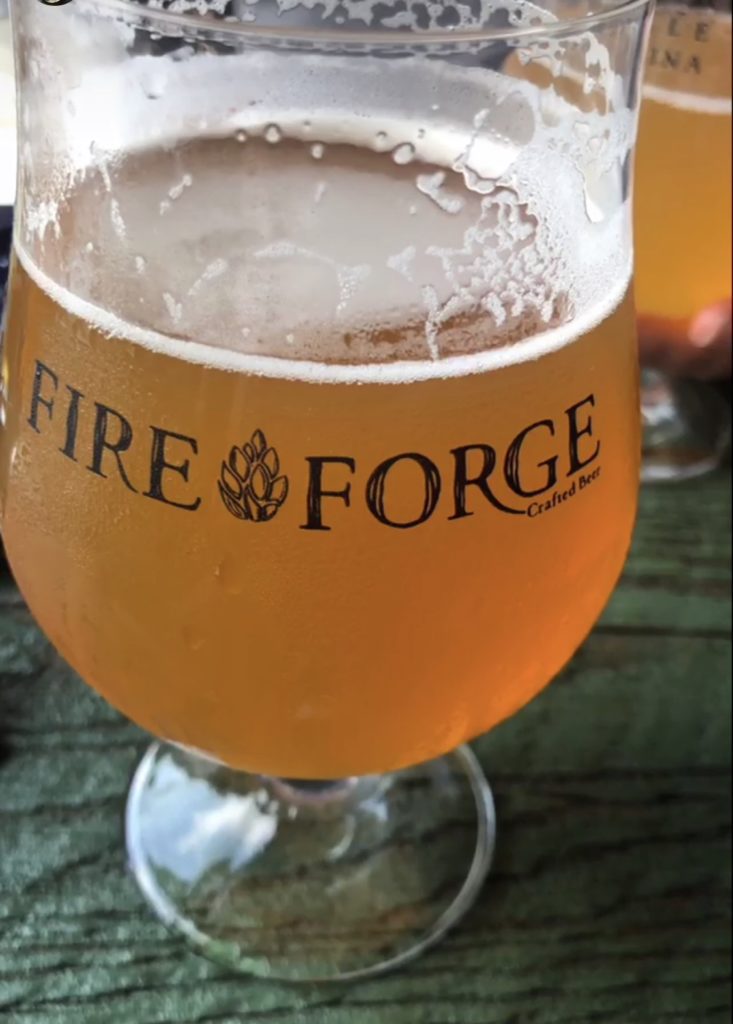 Fireforge Crafted Beer
It is about time there's a brewery within walking distance to Greenville's Main Street! Whether you're looking for a pre-dinner drink on date night or a detour during a downtown excursion, this location is hard to beat. With plenty of their own brews as well as guest taps with other selections, this place can please everyone. The only downside is that since parking isn't plentiful in this urban location, some folks may shy away from making a trip unless they have other downtown errands or events planned.
Favorite Brew: Tie between Salty Socialite Gose & Pool Honeys Peach Milkshake IPA
The crisp, freshness of the cucumber balances the saltiness in the Salty Socialite Gose well. Perfect for summer, the Pool Honeys IPA brings peach to the table but in a way that isn't overly sweet.
Birds Fly South Ale Project
Focusing on sours, funky IPAs, and farmhouse styles, when Birds Fly South opened in 2016, it was a noted and welcome departure from the other breweries in town. Plus, being in Hampton Station has its perks. Now, BFS is in good company with interesting and entertaining tenants like White Duck Taco, Craft Axe Throwing, Due South Coffee, the GB&D food truck, and Noble Dog Hotel (once they were having a pug meetup while I was there and it was awesome!). The complex has become a great destination for entertaining groups since there's something for whatever you're into. With the variety of vendors and since I love sour beers, I find myself making the trek across town at least once a month see what's new.
Favorite Brew: Biggie sour series + slushies
With different variations on their sour base like Biggie Jungle Juice, Biggie Mango, Biggie Guava, and their Biggie beer slushies at the Aviary (the secondary bar in the back of the building), I keep coming back for more.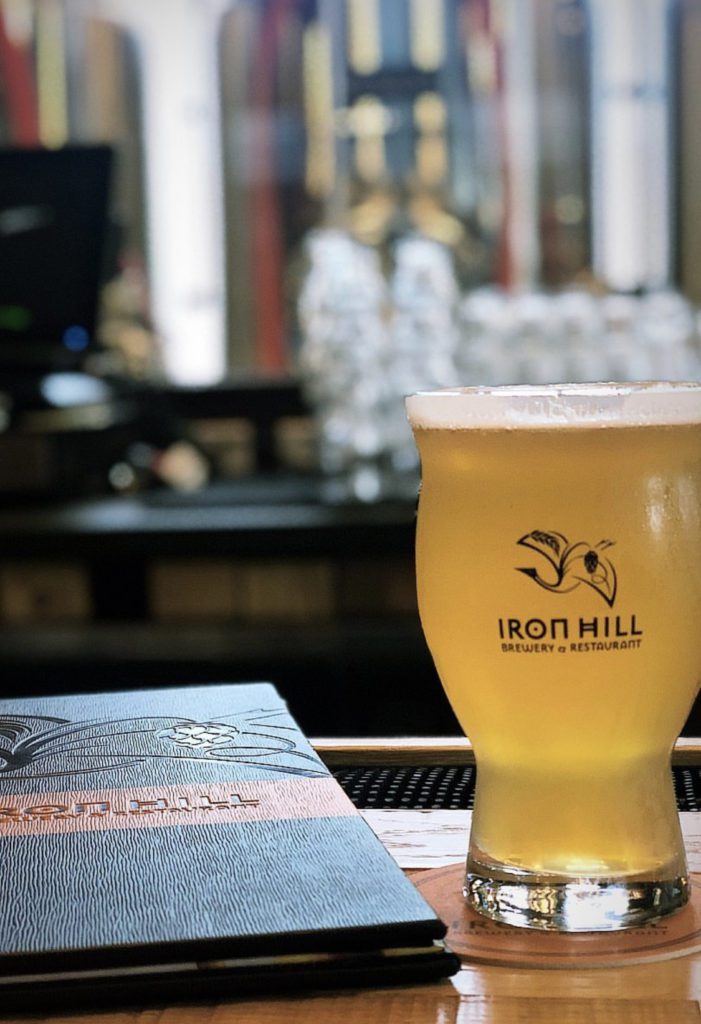 Iron Hill Brewery
In true beer snob fashion, I admit I rolled my eyes a bit when Iron Hill came to town. With plenty of locations in Pennsylvania, Delaware, and New Jersey as well as a full restaurant as part of the concept, I expected something very corporate and uninteresting. To my pleasant surprise, the food and the beer are actually pretty good. Plus, join the King of the Hill rewards club for a relatively small fee, and you'll earn points and coupons, drink from a special member mug (with larger pours for the same price), and get invited to exclusive events. My husband decided to become a member so it is safe to say, we'll be making Iron Hill a part of our rotation.
Favorite Brew: AJ's Purple Polo Gose
Pink sea salt and black currants are two major components. This gose is light but fruity, tart, and salty, too – just as a gose should be.
Swamp Rabbit Brewery
This place is a must if you are visiting TR or getting active on the Swamp Rabbit Trail. While Swamp Rabbit doesn't offer the biggest selection of beers, they are really good at what they do. The white ale is their flagship brew and has the awards to prove it. The Double IPA, Black IPA, and Belgian Strong Ale have also been awarded, and I would argue that the Marzen is a strong offering as well.
Favorite Brew: Raspberry White Ale
Refreshing and fruity, this seasonal ale with 280 pounds of raspberries added to the second fermentation is worth the drive when you can find it on tap!
Taprooms: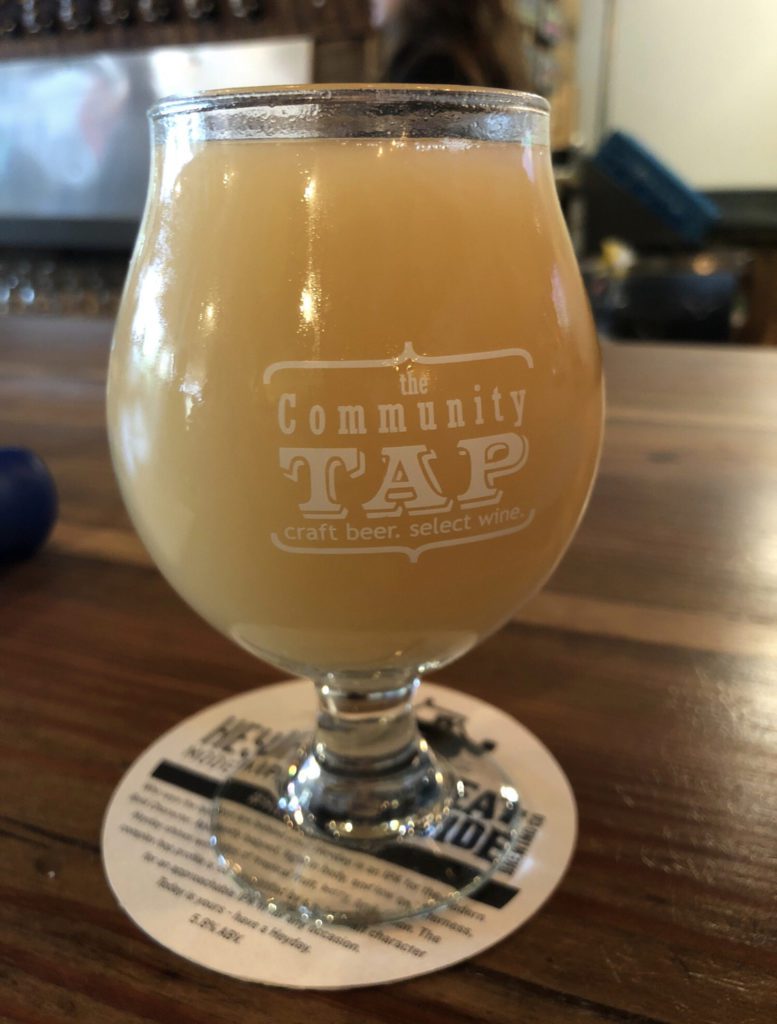 The Community Tap
With 20 varying beer taps, a great wine list, regular food trucks, an awesome event calendar, a knowledgeable (and friendly!) staff, free pretzels and super convenient location, what's not to love?
Favorite Brew: Whatever's on the bottom row
The layout of the Tap's beer boards makes it easy to find what you're looking for. Traditionally #1-4 are the lightest beers, #5-8 are IPAs, #9-12 cover browns and ambers, #13-16 are dark and heavy, and #17-20 include ciders, sours, and nitros. Though what's on tap changes often, there's a good chance I'm sipping on #18 or #19.
Grateful Brew
At Grateful Brew, you get the best of both worlds. Two beverages that define my days – coffee and beer – collide in this coffeehouse/taproom combo. The hardest part is choosing which route to go! The vibe is calming and retro. Come for work meetings or happy hour, but don't try on a Sunday as sadly they're only open six days a week.
Favorite Brew: Depends on the occasion and time of day
Barley's Taproom & Pizzeria
With 72 beers on tap, a selection of over 200 bottles and a pool room/late-night bar upstairs, this is much more than just a pizza joint. For over 15 years, Barley's has been one of the best places to hang out in downtown Greenville.
Favorite Brew: How could I choose just one?
While the selection varies, one reliable standard that's always on tap is the Schofferhoffer Grapefruit downstairs. Don't ask me to pronounce that, but it is 50% grapefruit juice and quite refreshing. On the second level, enjoy a nod to Belgium with a Delirium Red or Delirium Tremens.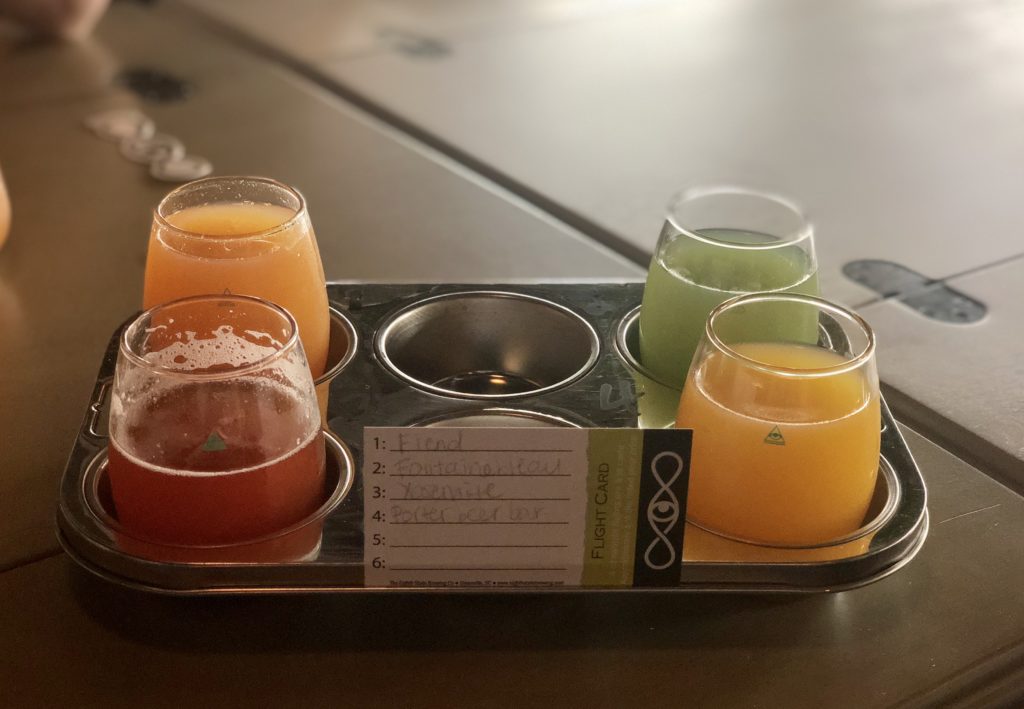 If you couldn't tell from my favorite brews, the sourer or fruitier the beer, the better… though I also enjoy ciders, IPAs, hefeweizens, and the occasional stout on a cold winter's night. Variety is the spice of life, right? If you're still trying to figure out which styles you enjoy, remember that many places will let you try a sample before you commit to a full pour, or a flight can be a great way to mix things up. If you see me down the bar, I'd love to hear about your favorites! Or friend me on Untappd (@marisamstephens) to check out more of my beer adventures.
About the Author
Marisa Stephens is the Digital Strategist and resident foodie at Coldwell Banker Caine. In her free time, she enjoys traveling, drinking craft beer and spending time with her husband, Louis, and their shorkie, Winston.