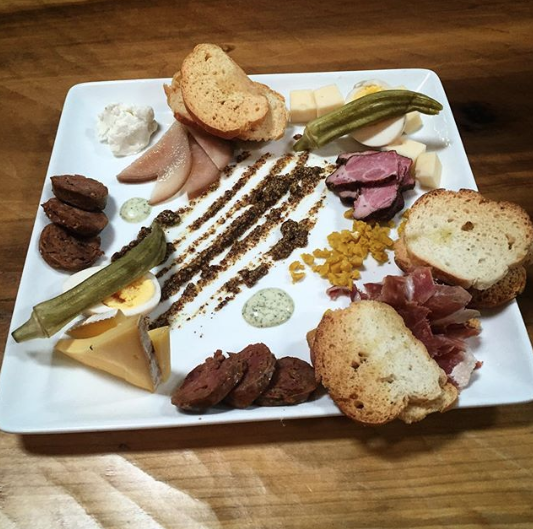 09 May

Foodie & Craft Beer Spots to Try in Asheville, NC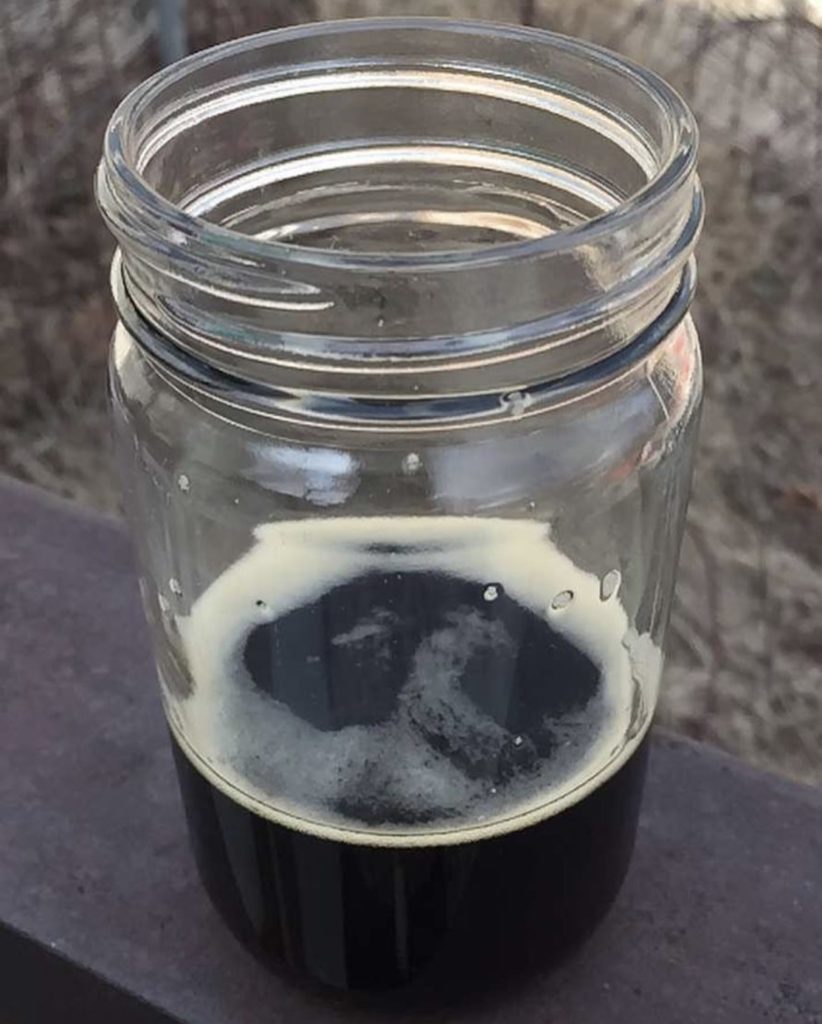 One of the many perks to living in the Upstate is its proximity to so many unique cities and landscapes. Residents can drive to the mountains, the lake, or the beach in just a few hours. In a previous post, we outlined six road trip destinations to consider for your next day off. One of those locales is Asheville, North Carolina – just 60 miles North of Greenville.
Asheville is one of my favorite places to visit due to its plethora of breweries. Boasting more breweries per capita than any other U.S. city, Asheville has even been nicknamed "Beer City USA." Though Greenville definitely has some good beer destinations, I've taken many day and weekend trips to Asheville to get away and taste some different brews. In between beers, I've discovered some pretty great restaurants there, too.
Here are my favorite eats and drinks in Asheville.
Breweries:
New Belgium Brewing Company – The New Belgium "Asheville Liquid Center" is located along the French Broad River and close to the River Arts District. I recommend making this your first stop on your way into town or your last hurrah before you leave since it is not within walking distance to the South Slope, where many of the other best breweries reside. The advantage to this location is how much space they have. The tasting room is large, and on a nice day, the doors open up to an expansive deck and grassy area along the river. With a steady rotation of food trucks, the option to book a tour of the brewing facility, and often live music, you could spend the whole day here if desired.
Wedge Brewing Co. – Wedge at Wedge Studios is across the river from New Belgium. Their tap list is short and sweet for a reason. They excel at "simple" beer. The decor is unique – the railings and seating are made from scrap metal and spare parts from the railroad it neighbors. Located in the River Arts District, wander through the neighboring galleries after your beer to get a feel for the local art.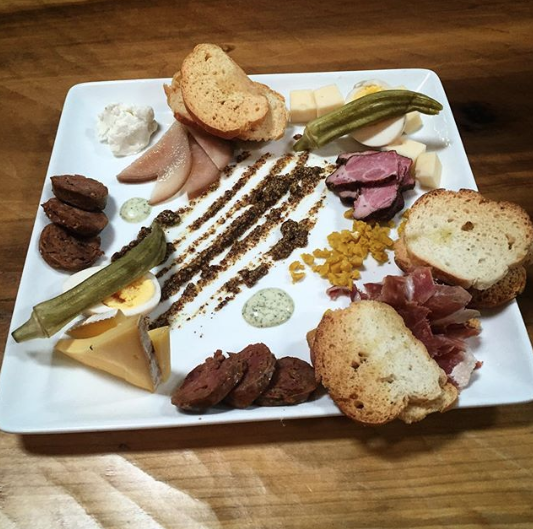 Burial Beer Co. – Tucked away on a side street in the South Slope area, when you walk into Burial, you feel like you've stumbled upon a secret. The beer names and descriptions are often heavy and thought-provoking. And as those names and the imagery throughout the space and on their cans suggest, they do stouts and dark beers really well. With two bars, a full-service kitchen, and a multi-level outdoor area, Burial is my favorite on this list.
Bhramari Brewing – Though I'm still not sure how to pronounce this one, it is a great spot. Bhramari is a brewery and restaurant conveniently just around the corner from Wicked Weed and The Orange Peel. As far as drinks go, they serve a mix of their own brews, beers from other local breweries, ciders, and kombucha – meaning there's something for everyone in your group. At the bar, your eyes will land on the randall at the center of the 24 taps. This is a special draft being infused with ingredients not originally in the beer – fruit, peppers, hops, you name it. They do a great (and artful) charcuterie board, too.
Wicked Weed Funkatorium – Wicked Weed's second location is dedicated to funky and sour beers, which are my favorite kind. Unfortunately, since the Anheuser-Busch acquisition, in my opinion, the taproom experience has declined. However, the quality of the beer has not. I recommend picking up a few bottles not yet being distributed to SC from the bottle shop to enjoy at home, rather than battling your fellow tourists for a spot at the bar.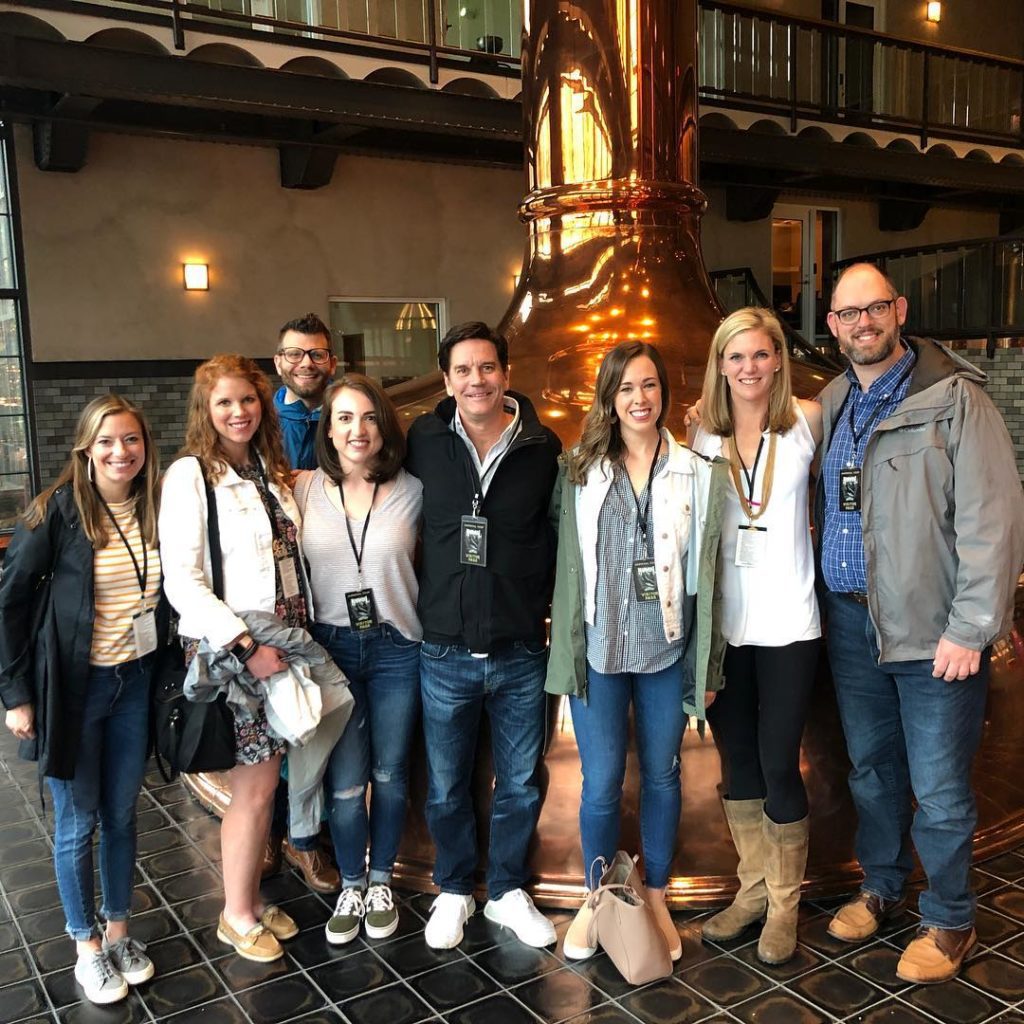 The Whale: A Craft Beer Collective – Speaking of Wicked Weed, two veteran bartenders from there teamed up to open The Whale in West Asheville – a place for people to come together and enjoy hard-to-find beers, otherwise known as "whales," along with wine, cider, mead, and sake. This is a place where you can learn more about the craft and different styles, but it doesn't feel intimidating or pretentious. It's on my to-do list to do more exploring in the up and coming neighborhood of West Asheville on my next trip. I can't wait until their second location in the West Village of Greenville opens up!
Sierra Nevada – The best way I can describe Sierra Nevada is Willy Wonka's Chocolate Factory, but beer. Located in Mills River, Sierra Nevada is a slightly shorter drive from the Upstate than heading all the way into downtown Asheville, and you can easily spend an entire day here. In fact, the CB Caine marketing team recently did! Share small plates (many involve beer or hops as ingredients) at the restaurant, explore both the upstairs and downstairs bar, play corn hole and other outdoor games on a nice day, and of course, be sure to take a tour! 
Food:
Chai Pani – I love this Indian street food so much, I've also eaten at their Botiwalla restaurant at Ponce City Market in Atlanta twice. Their chef has been nominated for a James Beard Award four times and is also the brains behind MG Road, a great cocktail bar on the backside of Chai Pani, and one of the founders of Buxton Hall BBQ (see below). This is a great downtown stop for a full meal or just to snack on some chaat.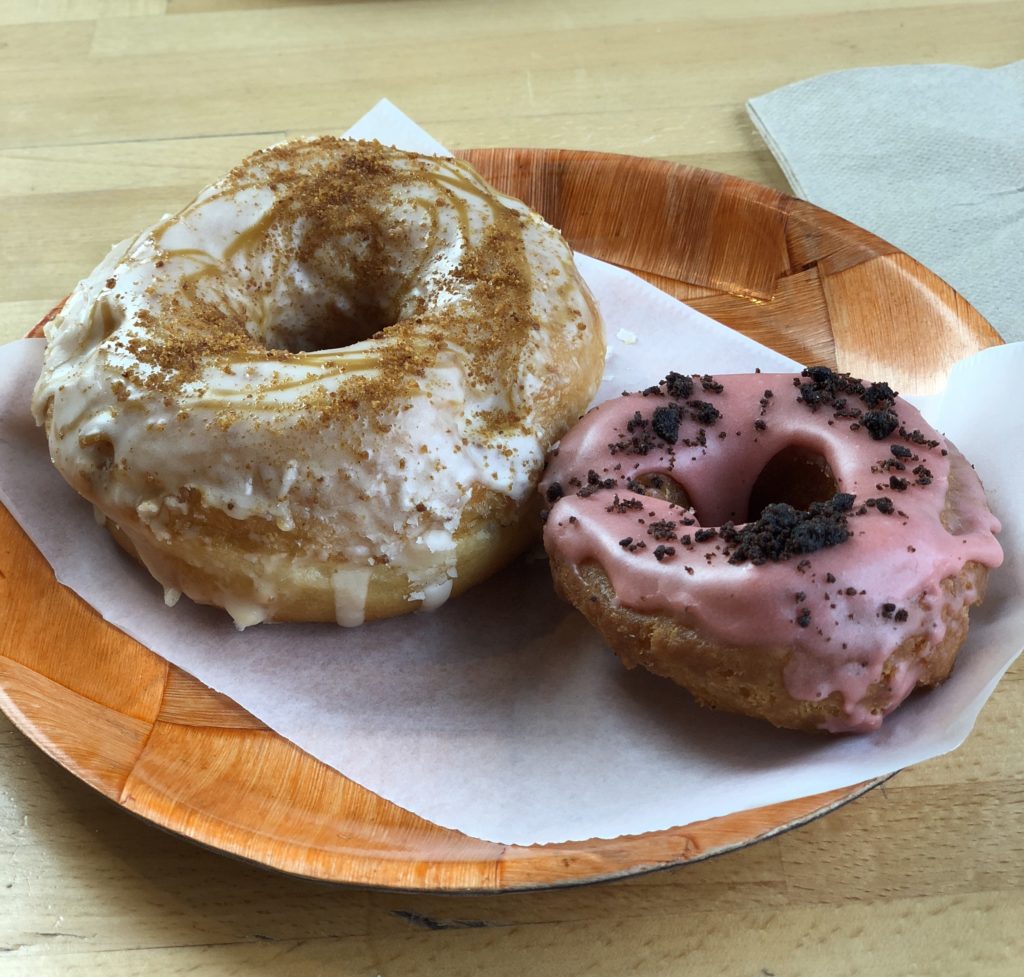 Buxton Hall Barbeque – From two James Beard nominees comes Buxton BBQ. Weirdly, I haven't made it to the actual restaurant yet, but I was lucky enough to attend a wedding where they did the catering, and it lived up to all of the hype. And it's not just BBQ, y'all. The desserts are to die for. Don't skip on the delectable banana pudding pie.
Vortex Doughnuts – On the backside of Catawba Brewing and next door to the acclaimed Buxton Hall BBQ, Vortex Doughnuts serves yeast, cake, and vegan doughnuts in a variety of unique flavor profiles, along with tasty coffee drinks. To give you an idea of the creativity, here are few flavors I've had or that have been on recent menus: raspberry vanilla cookie, turtle, espresso glazed, and earl grey cherry graham cracker.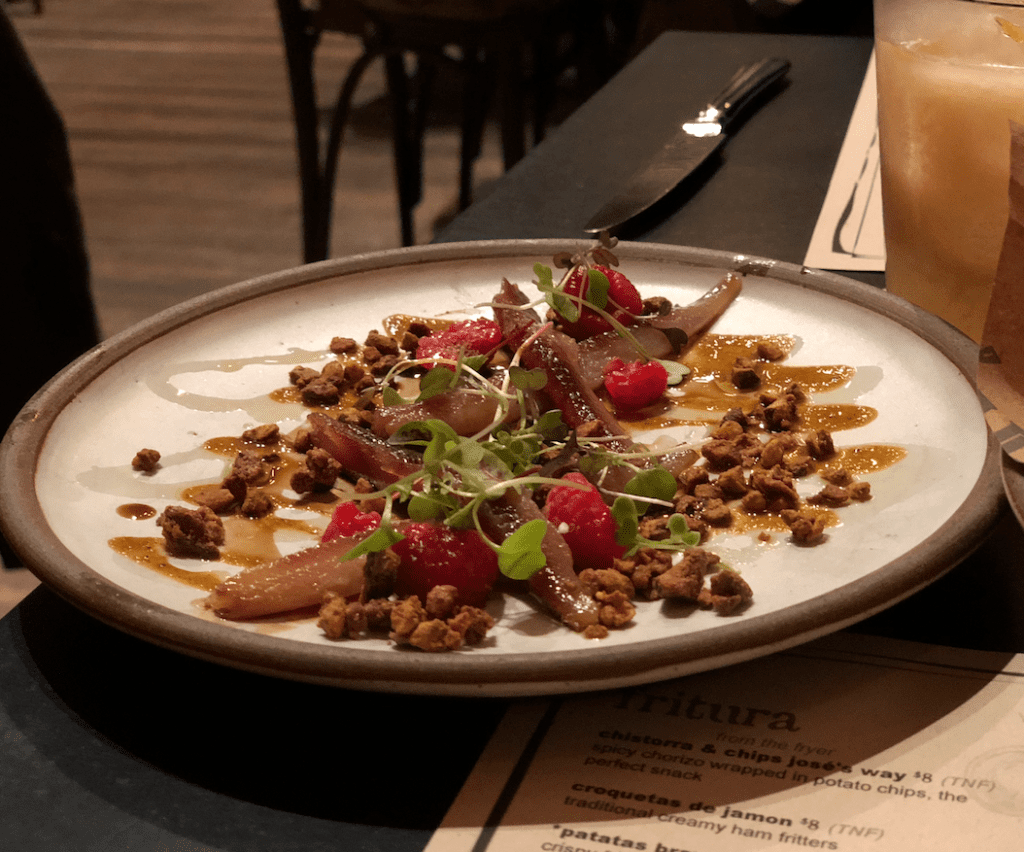 Salsa's – If you've been to downtown Asheville before, you can't miss Salsa's. This tiny, bright yellow restaurant is in the middle of everything on the corner of Patton Ave and Biltmore Ave. Get the lava rock bowl molcajete – but be sure you have a dining partner to split it with.
Curate – It's no secret this Spanish tapas restaurant is one of the best restaurants in the city. Katie Button has been a semi-finalist for multiple James Beard awards and was named one of Food & Wine's Best New Chefs in 2015. Make sure to get your reservations at least a few weeks in advance.
Button & Co. Bagels – Katie Button strikes again – this time with house-made bagels, spreads, and bottled sodas. Grab breakfast or lunch here, but this is a small location with only a few tables, so you might want to take your meal on the go.
Though I've been to Asheville more times than I can count, it is growing so quickly, much like the Upstate, and there are so many new places to explore! Send me a DM on Instagram (@marisamstephens), and let me know what to try next.
About the Author
Marisa Stephens is the Digital Strategist and resident foodie at Coldwell Banker Caine. In her free time, she enjoys traveling, drinking craft beer and spending time with her husband, Louis, and their dogs, Winston and Nigel.