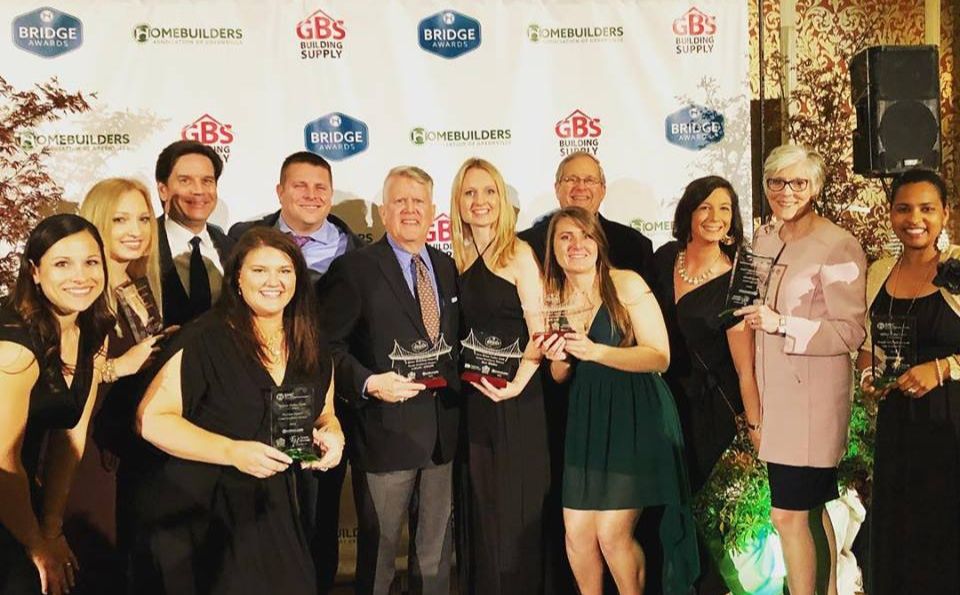 01 May

Great Southern Homes Recognized at Upstate Bridge Awards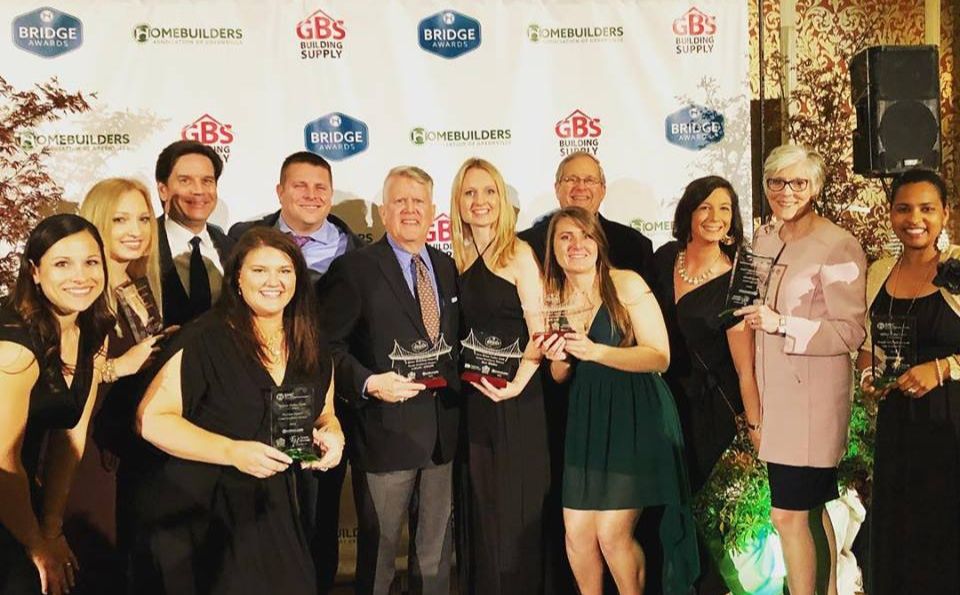 Great Southern Homes is a regional builder, bringing quality new homes to residents throughout the Southeast. In the Upstate, Coldwell Banker Caine's partnership with Great Southern Homes has prospered, bringing GreenSmart homes to homeowners throughout the Upstate.
The Bridge Awards are presented annually by GBS Building Supply and produced by the Home Builders Association of Greenville to recognize excellence in craftsmanship and professionalism in the Home Building industry in the Upstate.
This year, Great Southern Homes received multiple honors at the Bridge Awards thanks to the hard work of the Coldwell Banker Caine Great Southern Homes team.
Building Awards:
In the under $250,000 category, Great Southern Homes won Best Bath and Best Kitchen awards.
In the $150,000 to $250,000 category, Great Southern Homes won the Green Building award.
Sales Agent Awards:
Monica Agema, Melissa Jones, Chelsi McCoy, and Nicole Tucker were recognized in reaching $1-5 million in annual sales.
JoAnn Williams and Norell Mitchell Grisset were recognized for reaching $5-10 million in annual sales.
As one of the nation's fastest-growing builders and a Builder Magazine Top 100 Builder, Great Southern Homes continues to have a significant impact in the Upstate. If you're interested in learning more about becoming the proud owner of a Great Southern Home, click here. If you'd like to learn more about joining our award winning Great Southern Homes team, click here.