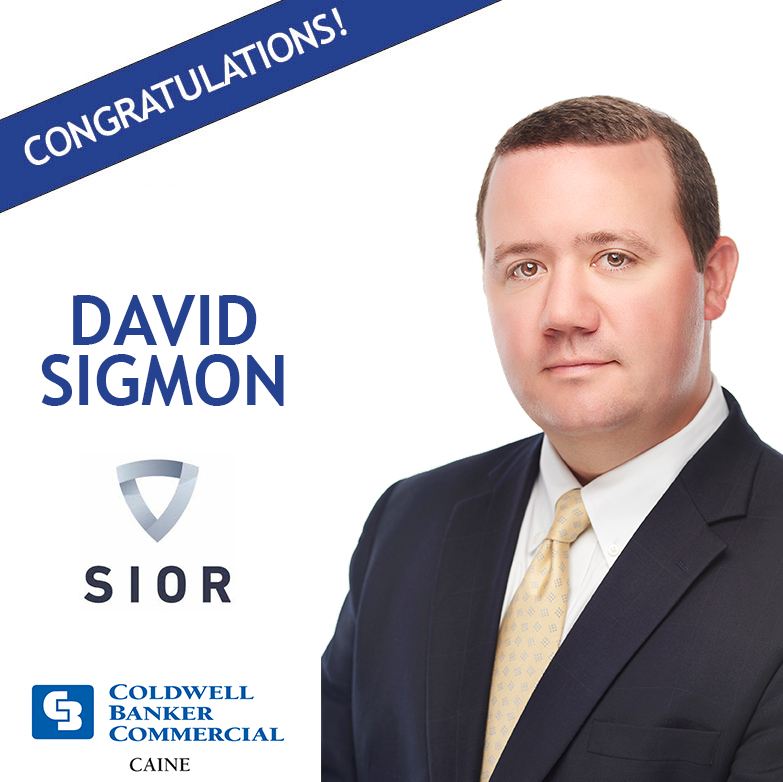 18 Jul

David Sigmon Awarded SIOR Designation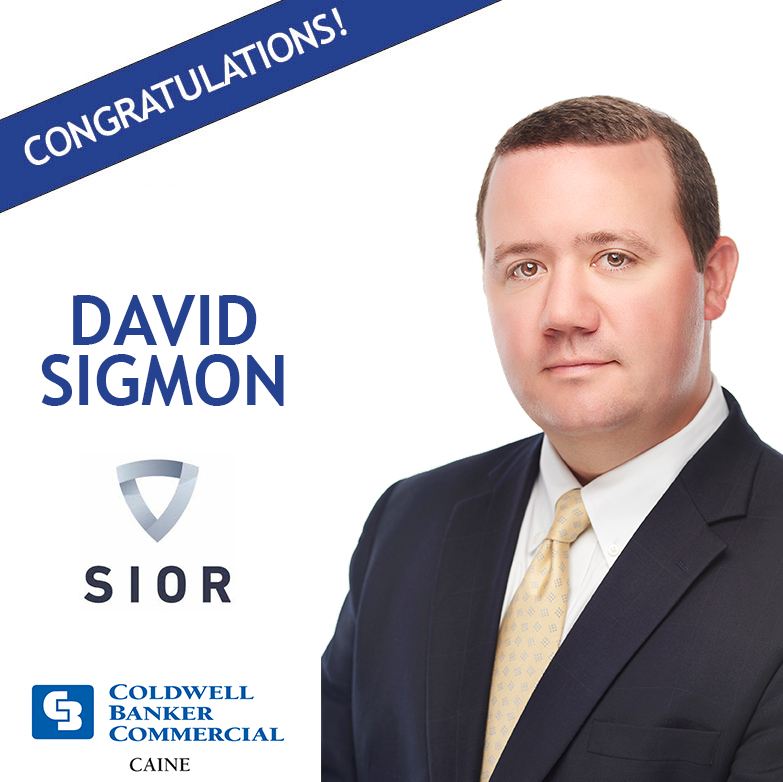 Coldwell Banker Commercial Caine's David Sigmon recently earned the Society of Industrial & Office REALTORS (SIOR) designation. The SIOR designation is a professional achievement for highly qualified commercial real estate practitioners. Members who receive the designation work toward qualification through excelling in their career and meeting SIOR's extensive requirements, including experience, production, endorsements, education, and ethics.
David Sigmon, who has been with Caine for over 14 years, represents the firm, the community, and the commercial real estate industry through hard work, dedication, and positivity. His track record is supported by impressive numbers and achievements. In 2018, David was named the top producer of Coldwell Banker Commercial Caine. The Caine Commercial division sold 236,132 square feet, leased 159,842 square feet in new leases, renewed 89,718 square feet, and sold 185 acres in 2018. In 2017, David was awarded the Caine Halter Award for his honorable character.
As a Campaign Cabinet member of the United Way of Greenville County and Vice Chair of the 2019 Caine Halter Family YMCA board, David is actively involved in the betterment of the community. When he is not working, you can find him spending time with his two children, Libby and Harris, and his wife, Lauren.
As the first to receive an SIOR designation within the company, Coldwell Banker Commercial Caine is thrilled to honor David's personal and professional accomplishments as an outstanding member of the Caine family. "David continues to excel in whatever he puts his mind to, all while maintaining a smile on his face," said Brad Halter, Chairman. "We are excited to see his professional growth continue to positively impact the commercial real estate industry."