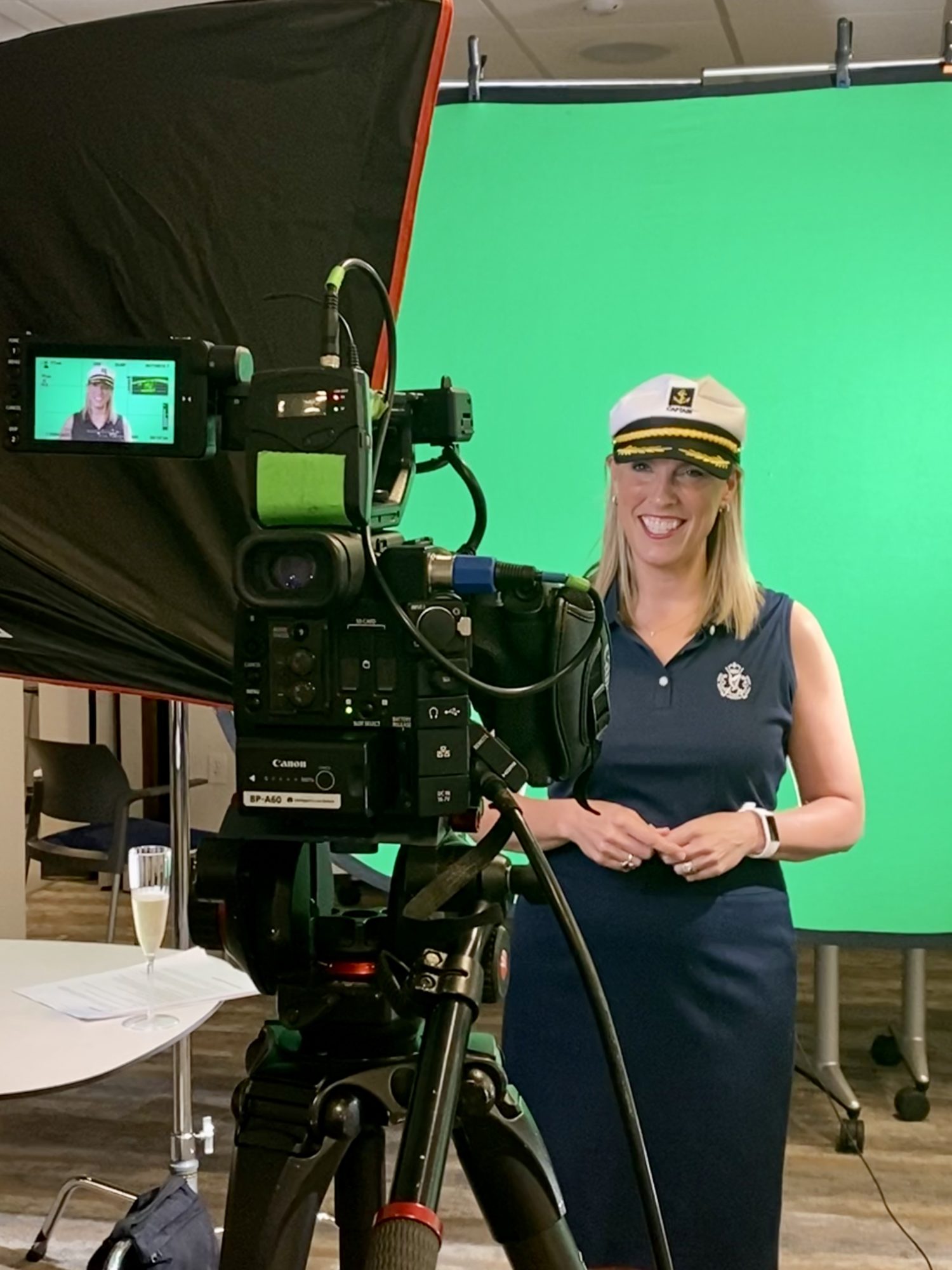 24 Aug

Connecting the Caine Family: Caine Live, a Midsummer Cruise, and More

At CB Caine, we have a strong culture of caring – caring for our community, for our clients, and for each other. We even refer to our tight-knit team of agents and staff as the "Caine family." Now more than ever, it is so important to us to maintain that level of connection and support, and we've come up with some creative ways to do so in recent months.

In March, we began a weekly webinar series called Caine Live. Though it started as a way to keep our team up-to-date on office policies and news, we quickly saw an opportunity to use it as a platform to inspire, motivate, engage our team remotely.

We've been proud to host a wide array of impressive guest speakers including:
Brett Culp, acclaimed filmmaker and social entrepreneur
Hope Parks, Wellness Manager at Blackberry Farm, a luxury Relais hotel and resort
Dr. Milt Lowder, Founder and CEO of Amplos and Sports Psychologist for Clemson Athletics
John Uprichard, Founder and CEO of Find Great People
Ryan Gorman, President and CEO of Coldwell Banker
Anthony Herrera, Executive Director of Furman University's Office for Innovation and Entrepreneurship
John Hunt, world-renowned economist and Principal at MarketNsight
Thomas Kloditz, Retired Brigadier General, Author, & Executive Director of the Doerr Institute for New Leaders at Rice University
Meghan Barp, President & CEO of the United Way of Greenville County
Jerry Blassingame, Executive Director of Soteria CDC
Allen Smith, CEO of Spartanburg Chamber of Commerce
Carlos Phillips, CEO of Greenville Chamber of Commerce
Want to watch the recordings? Click here to see more.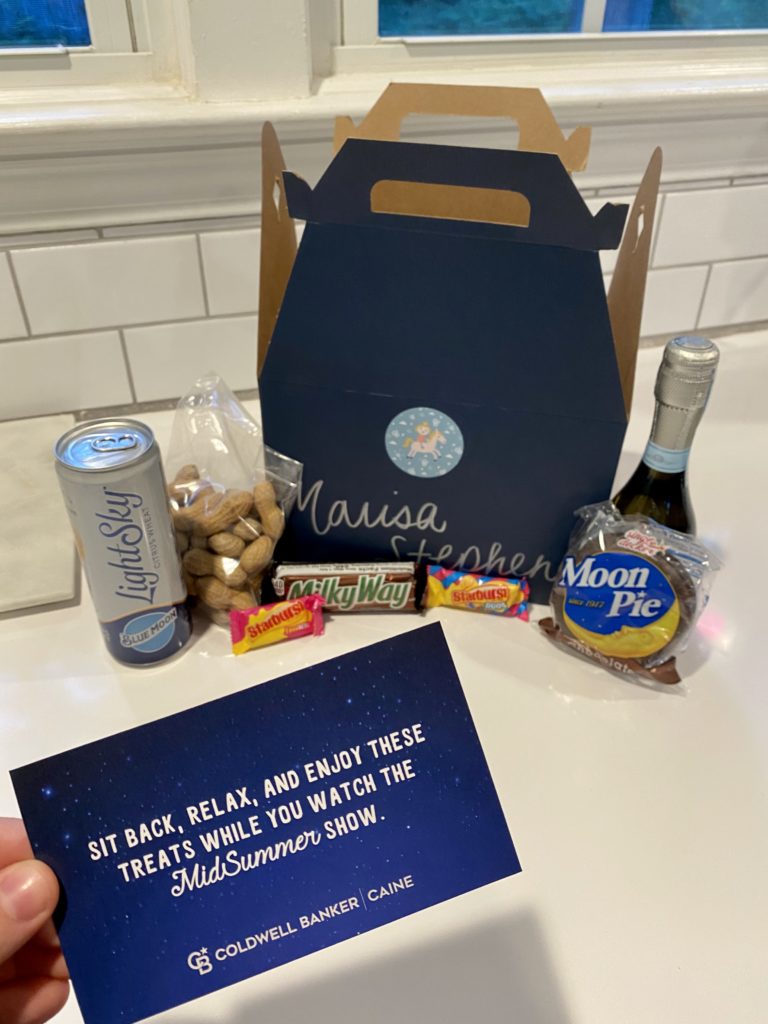 Recently, we decided to host a very special evening edition of Caine Live as a celebration of our success so far this year, a Midsummer Cruise with Caine.
Each attendee received a box of themed treats to enjoy while watching the Midsummer show. These boxes were packed with popcorn, peanuts, Starburst candies, a Milky Way bar, Moon Pie, Blue Moon Light Sky beer, and La Marca prosecco. Guests were also encouraged to dress accordingly in yacht, vacation, or beach party apparel, and we set sail at 7:45 pm on August 11 on Zoom.
Led by "Captain Edge" (our President and CEO, Stephen Edgerton) and Cruise Director Amanda Jones (EVP of Sales and Broker in Charge), our voyage began with a riveting round of trivia, where contestants had to guess how many times the average person moves in their lifetime (12 times), how much an acre of land on the moon costs ($30), the Pantone color code for Coldwell Banker blue (280 C), and more.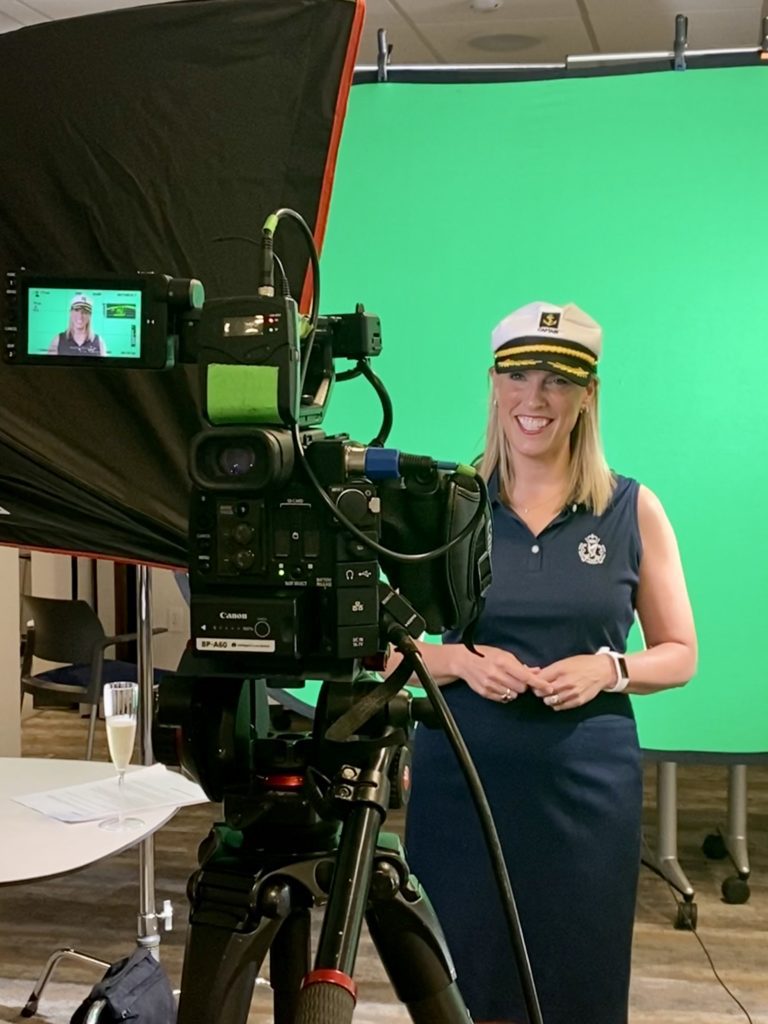 Throughout the journey at sea, we enjoyed some classic tunes courtesy of the one and only, Yacht Rock Revue, and laughs from three acclaimed comedians, Andrew Stanley, Mehran Khaghani, and Mia Jackson. Plus, our trivia winner, Best Dressed, Best Laugher, and Best Dancer won cash prizes.
Just like our agents have found new and innovative ways to serve their clients virtually, we have pivoted and found exciting ways to support our agents while we're apart, and the spirit of the Caine family remains strong.