16 Apr

Coldwell Banker Caine and BLUE Division Partners Receive HBA Bridge Awards for 2020 Performances

Coldwell Banker Caine, including its newly rebranded BLUE division, was recognized April 15 as Sales Team of the Year by the Home Builders Association (HBA) of Greenville during the annual Bridge Awards Ceremony. The event, held at Greenville Convention Center, celebrates individual and corporate achievements and recognizes excellence and professionalism in the new construction real estate industry.

"We are proud to serve these extraordinary builders and agents in the Upstate through our BLUE division," said Stephen Edgerton, President and CEO of Coldwell Banker Caine. "Their success is a direct reflection of their incredible dedication to their profession and the service they provide to the people of our community. We are honored to stand with them."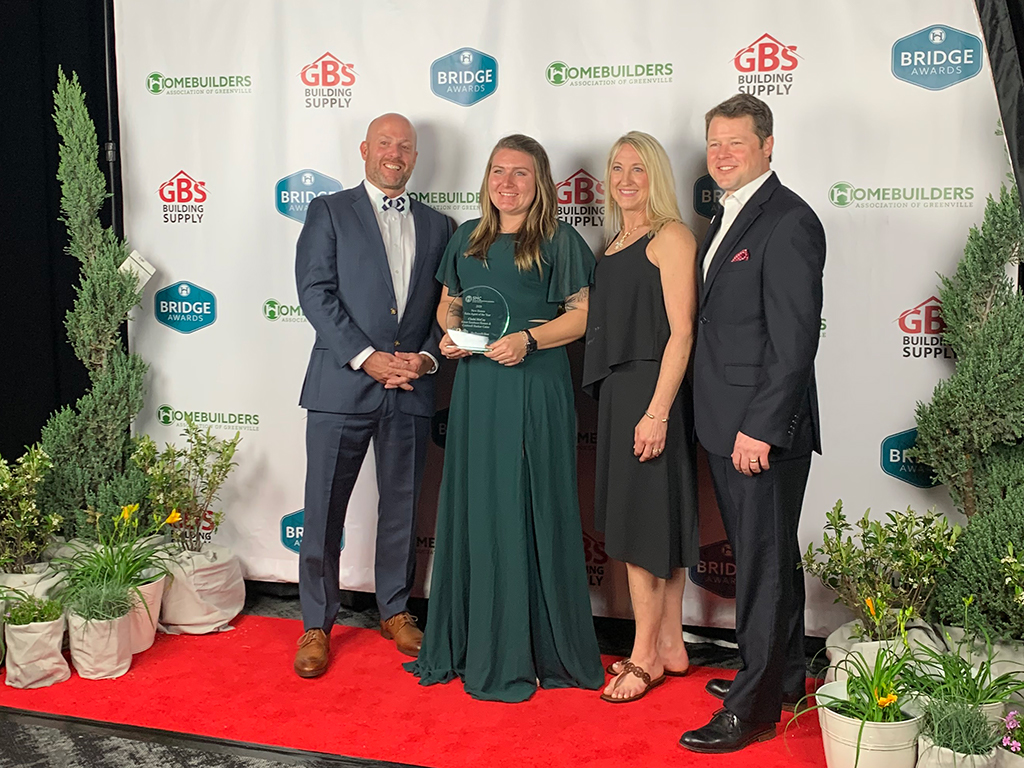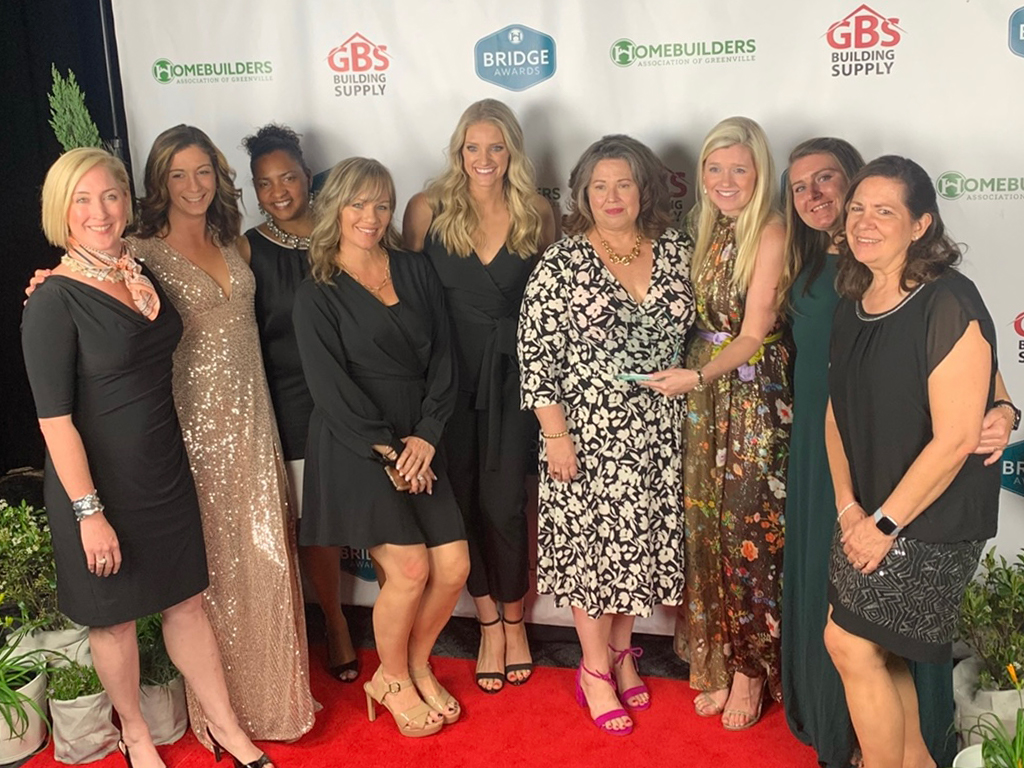 Many Coldwell Banker Caine agents and partners also received awards for outstanding performance in building, design and sales.
Coldwell Banker Caine sales and marketing partners at Great Southern Homes received the following awards:
Best Kitchen for the Braemar Knoll Azalea Floorplan
Best Social Media Campaign for their #FeaturedNeighborhoodFriday
Additionally, Coldwell Banker Caine BLUE partners received the following awards:
LS Homes won Community of the Year (under $500K) for Chelsea Townes at Hollingsworth Park at Verdae
Stoneledge Luxury Homes won numerous awards for new homes and design, including Community of the Year (Over $500K), Best Exterior & Best Kitchen for The Brownstones ($500K-$999K), and Outdoor Oasis for Le Jardin.
Coldwell Banker Caine agents recognized for their production in New Home Sales in 2020:
Tricia Bradbury, Greg Lawrick, Amy Kemper, and Ashley Maddox received The Million Dollar Circle Award in the $1M-$5M category
Chelsi McCoy, Tracy Kiker, Melissa Jones, Dave Beech, Norell Mitchell Grissett, and Hunter Hurst received The Million Dollar Circle Award in the $5M-$10M category
Chelsi McCoy received the award for Sales Agent of The Year for New Homes for her success with Great Southern Homes