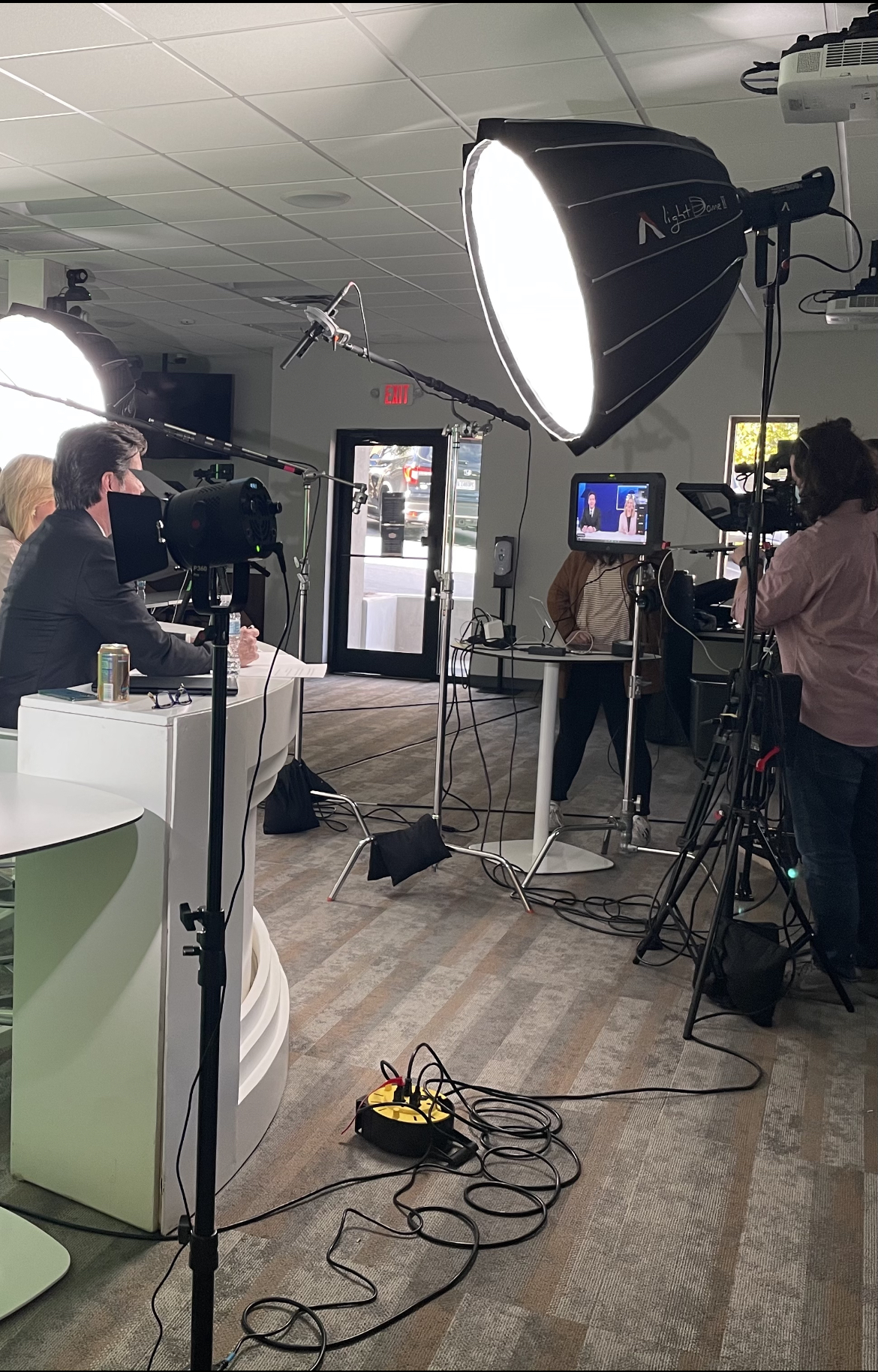 08 Feb

All for Ca1ne: 2020 Awards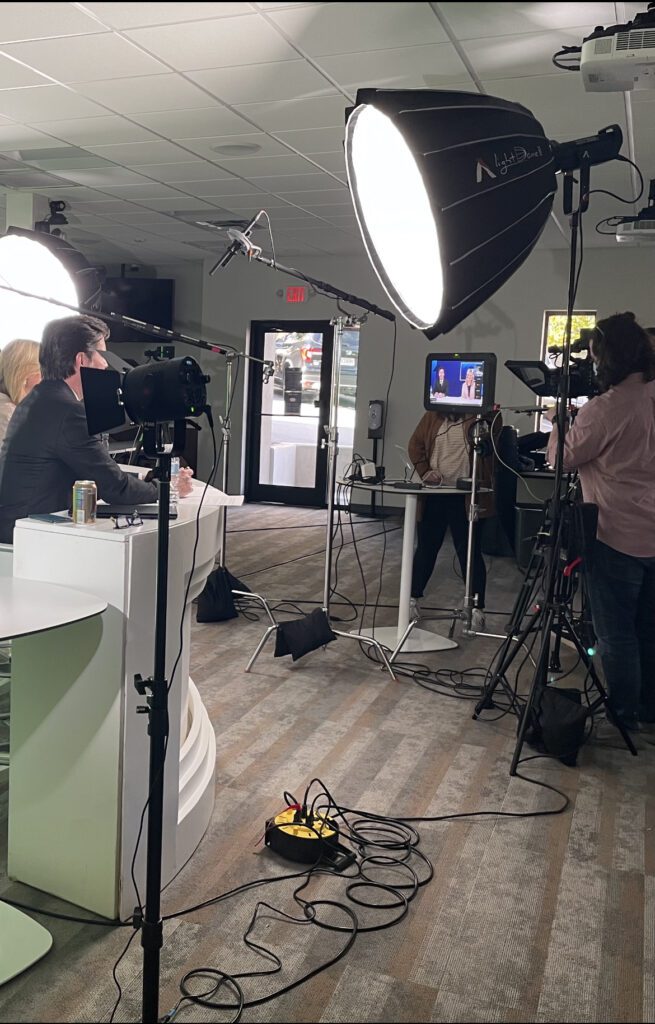 Each February, the Caine family gets together to celebrate our success from the previous year and announce our award-winning agents. It's almost incomprehensible to think that this time last year, we were all in the Chapman Cultural Center in Spartanburg, waving glow sticks to the rhythm of the Blue Man Group.
While this year is a lot different, we're making sure our top agents get the love and attention they deserve – so we're broadcasting the news not only to our team but to the Upstate and around the world!
THIS JUST IN

The virtual celebration began with two Caine1 News broadcasts to the Caine family on Tuesday, February 9, and Thursday, February 11, unveiling our society winners, counting down our top producers, highlighting outstanding performances, and giving away cash prizes through live games. 
IN THE HEADLINES

We also uncovered our Above and Beyond sales contest winner. Each agent receives entries based on production and additional incentives throughout the year. Four finalists, Michelle Roberts, Pete Brett, Hunter Hurst, and Susan Gallion, were be chosen from over 5,200 entries into the contest to compete for the grand prize on Thursday morning. Hunter Hurst took home the jackpot of $8,000!
BREAKING NEWS

Finally, we kicked off a major media campaign, including a 30-day spot on NBC's Today Show, where our top residential and commercial producers will be highlighted every weekday morning. We've also launched a major billboard campaign across the Upstate, including digital boards featuring Caine faces and names throughout the week as well as print promotions in TOWN Magazine, the Spartanburg Herald-Journal, the Upstate Business Journal, the Greenville News, and of course, social media. You might even see an illuminated billboard truck making its way around town, taking Caine's stellar performances to the streets.
Thinking about buying or selling a home? Connect with your perfect Realtor® at www.cbcaine.com.
Congratulations to our award and society winners!
The company's Top 30 Agents of 2020, across the Upstate, were as follows:
No. 1 – Jacob Mann
No. 2 – Thomas Cheves
No. 3 – Virginia Hayes
No. 4 – Heidi Putnam
No. 5 – Kiersten Bell
No. 6 – Stephanie Burger
No. 7 – Tracey Cappio
No. 8 – Brian Hurry
No. 9 – Jennifer Simms
No. 10 – David Seaver
No. 11 – Andy Turner
No. 12 – Donna Morrow
No. 13 – Helen Hagood
No. 14 – Kimber Roberts
No. 15 – Francie Little
No. 16 – Rosana Quintero
No. 17 – Kim Johnson
No. 18 – Jennifer Wilson
No. 19 – Rhonda Porter
No. 20 – Kim Eades
No. 21 – Jane McCutcheon
No. 22 – Victor Lester
No. 23 – Suzanne Cook
No. 24 – Holly West
No. 25 – Heather Young
No. 26 – Anna Tatum Swing
No. 27 – Jake Dickens
No. 28 – Susan Gallion
No. 29 – Meredith Tye
No. 30 – Val Hubber
The company's Top Performing Group in 2020 was Bob Schmidt and Associates, comprised of Bob Schmidt and Melissa Hurst.
Additional, special awards were given to the following individuals:

Outstanding Performance – Heidi Putnam and Rhonda Porter
Rookie of the Year – Drew Torres
Rising Star – April Stewart
Our New Homes Division recognized several team members for exceptional performance in 2020:
After celebrating the highest year of sales since 2006, The Reserve at Lake Keowee enjoyed record-breaking success. As a result, Jimmy Fuqua, Diane Bostrom, and Ronda Smith received Outstanding Performance awards and David Hurst received Reserve Agent of the Year in recognition.
Chelsi McCoy was recognized as the Great Southern Homes Agent of the Year.
Hunter Hurst was recognized with the New Homes Exceptional Service Award for his work at the Chelsea Townes at Hollingsworth Park at Verdae.
Top producing brokers with Coldwell Banker Commercial Caine for performance in 2020 were:
No. 1 – Sammy Dubose
No. 2 – Tim Satterfield
No. 3 – Pete Brett
Agents were recognized within the Coldwell Banker network for their performance by qualifying for several prestigious international societies.
Jacob Mann and David Hurst qualified for the International Society of Excellence, awarded to the top 1% of Coldwell Banker agents worldwide.

The following agents qualified for International President's Elite, awarded to the top 5% of Coldwell Banker agents worldwide:
Jimmy Fuqua
Thomas Cheves
Virginia Hayes
Heidi Putnam
Kiersten Bell
Diane Bostrom
Stephanie Burger
Tracey Cappio
Brian Hurry
Jennifer Simms
Donna Morrow
Rhonda Porter
The following agents were named to the International President's Circle, awarded to the top 10% of Coldwell Banker agents worldwide:
David Seaver
Andy Turner
Helen Hagood
Kimber Roberts
Francie Little
Rosana Quintero
Ronda Smith
Kim Johnson
Jennifer Wilson
Kim Eades
Jane McCutcheon
Victor Lester
Suzanne Cook
Holly West
Heather Young
Chelsi McCoy
Wanda Stewart (in memoriam)
The following agents were named to the International Diamond Society, awarded to the top 15% of Coldwell Banker agents worldwide:
Anna Tatum Swing
Jake Dickens
Susan Gallion
Meredith Tye
Val Hubber
Drew Torres
Tracy Kiker
Berry Gower
Melissa Jones
Steven Merck
Hunter Hurst
Steve Mussman
Marshall Jordan
Steve Babb
Jordan Corbett
Lindsay Blanton
Beth Beach
Misty Hardaway
Charlene Panek
Judy McCravy
Tracy James
Alison Pitts
Alicia Waynick
Andrew Little
Suzanne Freeman
Caroline Croft
Linda Wood
Kathy Harris
Gene DuBois
Neil Gobbel
Jason Brackins
The following agents were named to the International Sterling Society, awarded to the top 25% of Coldwell Banker Agents worldwide:
Kristi Moon
Maggie Worsham
Brenda Brooks
Michelle Roberts
Sally Ballentine
Angela Reid
Hilary Hurst
Shelly DeVreese
Mary Jane Freeman
Shelbie Dunn
Sharon Tootell
Felicia Griggs
Dave Beech
Julia Ross
Jon Ferguson
Sara Younginer
Jeannette Schell
Greg Norris
Wendi Ruth
Annette Starnes
Faith Ross
Karla Alvarez
Katherine Williamson
Norell Mitchell Grissett
April Stewart
Cathy Pinion
Susan Wagner
Tricia Bradbury
Mary Ashleigh Browning
Danielle Watkins
The following agents qualified for the Coldwell Banker Caine Bronze Society distinction for performance in 2020:
Sarah Gilley
Susan Reid Bridgers
Jackson Bailey
Lisa Humphreys
Kathy Beckham
Elizabeth Cox
Bobbie Johnson-Gould
Clare Carpenter
Erin Halperin
Linda Moore
Mary Jo Ochylski
LeeAnn Regna
Jamie Allen
Susan Murphree
Trysti Lowe
Stefany Gutierrrez