21 Oct

2021 Gen Blue Recap

Each year, Coldwell Banker holds an international conference called Gen Blue, where agents and brokers from around the world come together to celebrate the brand's success, share best practices, and shine a light on the initiatives guiding us into the next year. After a year of uncertainty, it is safe to say that this year's Gen Blue felt a little different – in the best of ways. Our agents and team members arrived to the Big Apple with great excitement to be together in-person and surrounded by the best teams in real estate.

Follow along as we run through a day-by-day recap of our remarkable 2021 Gen Blue experience.
Day One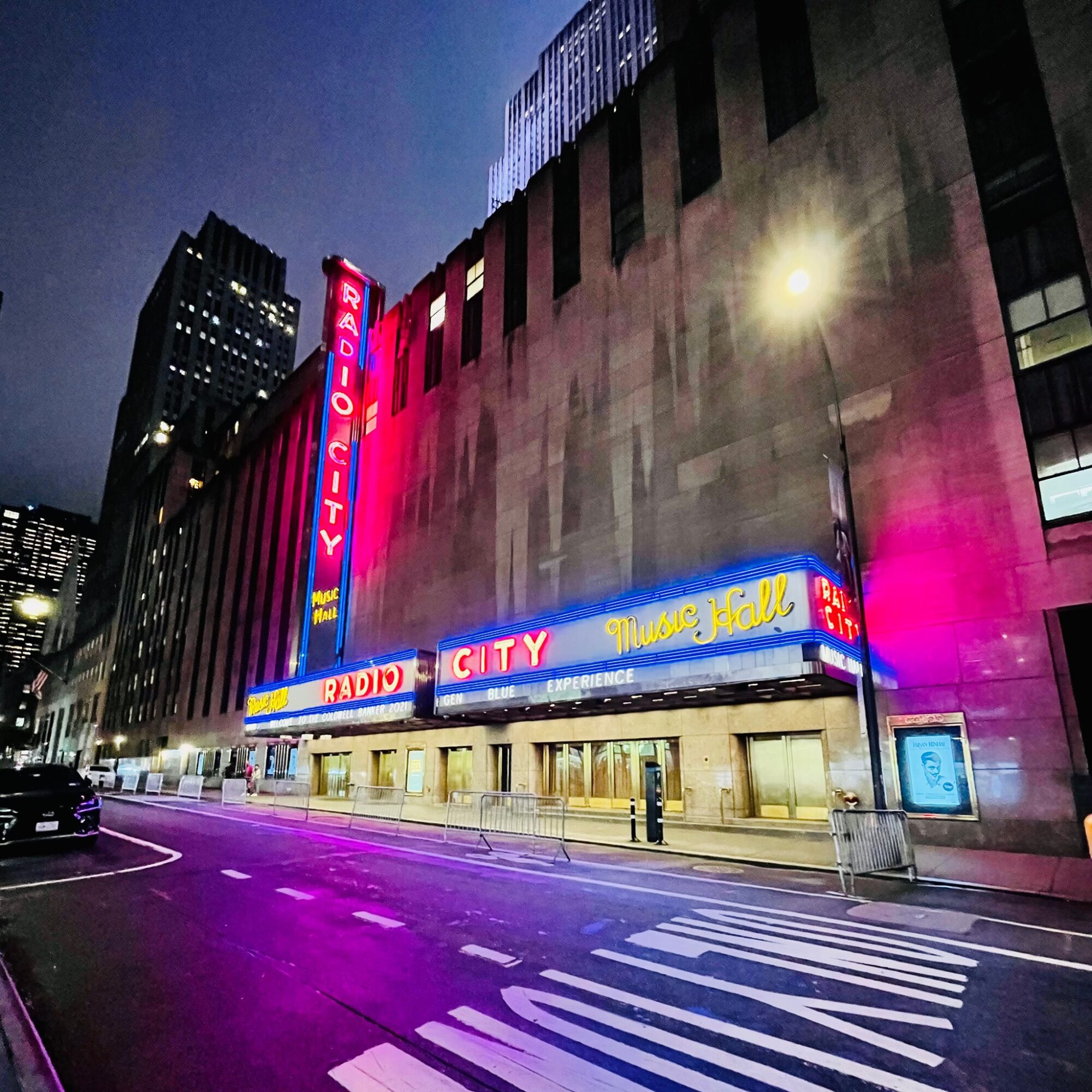 Monday evening, the CB Caine team officially touched down in New York City, excited to embark on the much anticipated 2021 Gen Blue experience. We kicked off the week with a delicious dinner at The Smith in Midtown East, where we feasted our eyes on the beautiful décor and our bellies on a larger than life seafood tower. Lost in conversation, cocktails, and laughter, we eventually found ourselves shutting down the restaurant in true Caine fashion. On our walk back to the hotel, we made sure to stop by Radio City Music Hall, where we would be gathering with the best names in the business just a few hours later.
Day Two
The morning of day two, our Caine team hit the ground running with Starbucks in-hand. With so many wonderful sessions and guest speakers on the agenda, we were in for a treat. We had the pleasure of attending sessions centering around winning more listings, nurturing our spheres of influence, and empowering our inner leaders. After we wrapped up our individual sessions, we heard from philosopher and speaker, Matthew Ferrara, about powering through mental blocks and reaching our full potential to better serve our clients and our community.
Later in the afternoon, we headed back to Radio City Music Hall for a performance by the breathtaking Harlem Gospel Choir. Following this powerful introduction, we heard from co-anchor of Good Morning America, Robin Roberts, and Chief Operating Officer of Coldwell Banker Corporate, Liz Gehringer, as they delivered great insight on life, inspirational career moments, and many laughs.
To wrap up day two, we traveled as a team to Chelsea Piers where we boarded our very own private luxury yacht for the much-anticipated  "Caine Night." We set sail through the lower portions of both the Hudson and East Rivers, cruising past the Statue of Liberty twice. We enjoyed a curated assortment of drinks and delicious food while taking photos, dancing, and simply enjoy the energy of our team and the vibrant city.
Day Three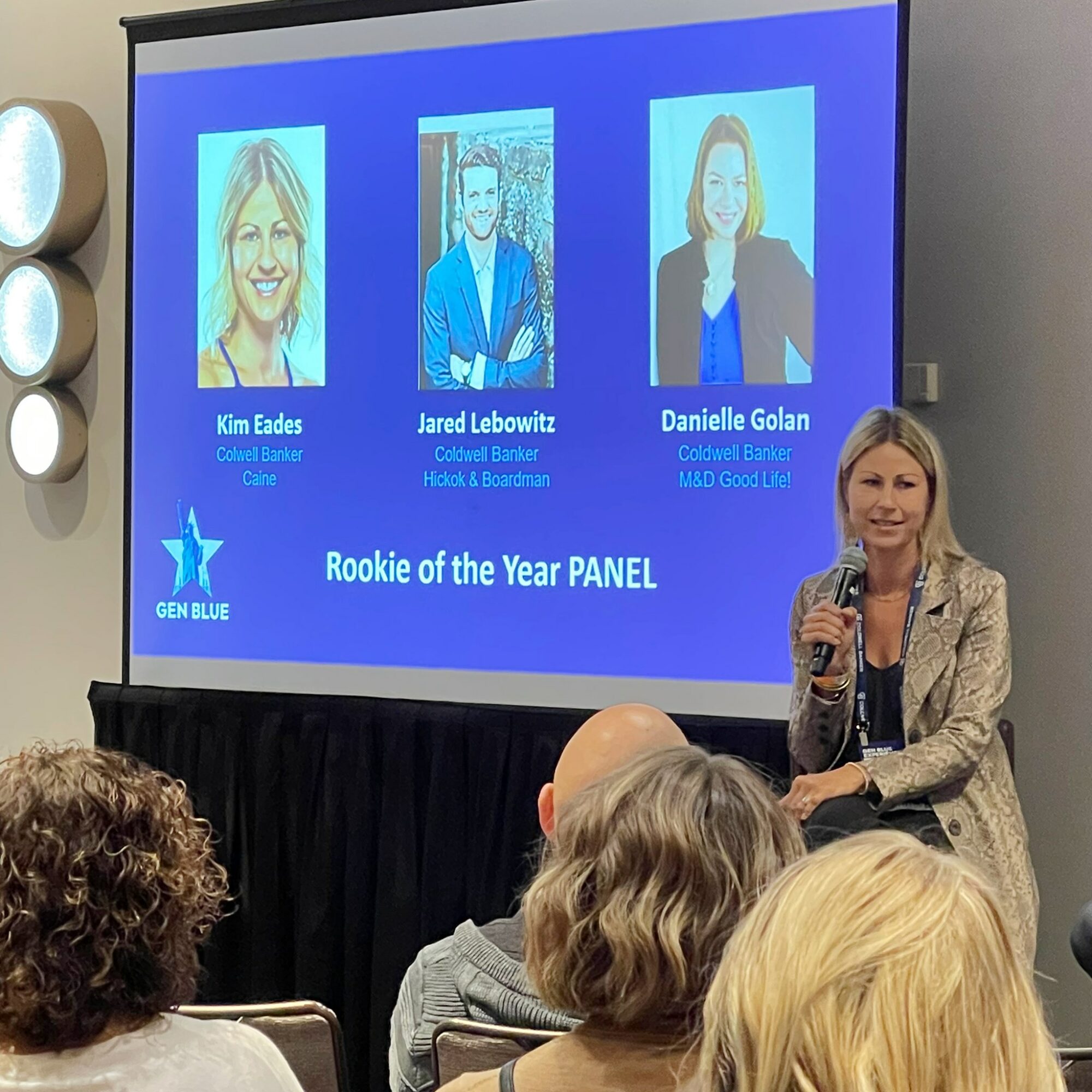 On the third and final day of Gen Blue, we were excited to support our very own team member, Kim Eades, as she spoke on the "Rookie of the Year All-Star Panel." Kim did a phenomenal job sharing her experience in defying mediocrity and providing excellent service to her clients. Along with Kim's panel, we joined sessions about increasing closing rates, developing persuasive communication tactics, and building a thriving office culture.
To round out the day, we were inspired by a a number of Coldwell Banker leaders and team members. sharing important perspectives on careers, family, hardships, and success. Our speakers for day three included President and CEO of Coldwell Banker, Ryan Gorman; Managing Broker of Coldwell Banker Realty in Atlanta, Rhonda Morgan; and Angela Duckworth, author of the New York Times Best Seller, "Grit: The Power of Passion and Perseverance."
And into the evening, we have the amazing opportunity to see diamond-selling and two-time Grammy-nominated, Bebe Rexha, take the stage performing her smash hits such as "Meant to Be" (featuring Florida Georgia Line) and "Me, Myself, and I" (featuring G Eazy.) Bebe's stage presence and impressive vocal talent captivated us all and made for the perfect ending of day three.
Following the concert, our CB Caine team gathered for dinner one last time at Michelin star chef, Jean-Georges Vongerichten's, ABC Kitchen. The chic, farm-to-table atmosphere created the perfect backdrop to close out our incredible time at Gen Blue.
After wrapping up a week in New York, our team returned to Greenville with happy hearts, full notebooks, and inspired minds.  Spending time learning and growing with our coworkers and friends always brings our team closer than ever, and we are grateful to have had time to focus on doing just that.
As we said, this year's Gen Blue felt different, but different in a good way. We return feeling energized and grasping to an even greater appreciation of our team and our mission as REALTORS®. In her CB Inspires talk, Managing Broker of Coldwell Banker Realty in Atlanta, Rhonda Morgan, left us with this powerful message. "Every relationship is precious, every conversation is gold, and every laugh is energy."
Now more than ever, we understand that though our lives may become busy and our worlds may seem uncertain, there is one thing we can always count on, our Caine family and our network of remarkable Coldwell Banker team members. Together, we thrive.