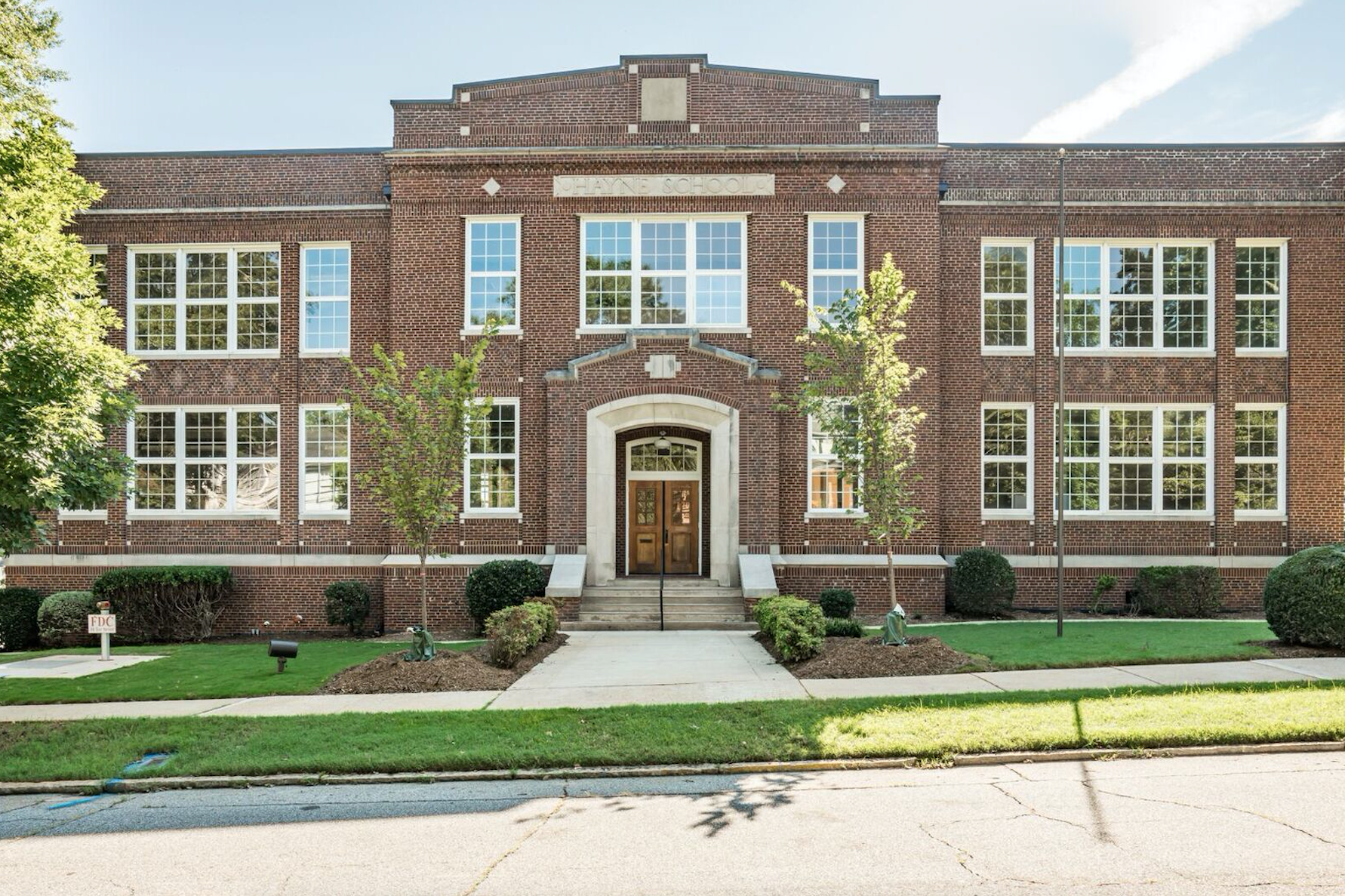 05 Sep

10 Toy Street: School Days, School Days, Dear Old Golden Rule Days

Take a look at Greenville's biggest historic district and the revitalization of a former school turned office space.

Have you ever driven through Greenville's largest historic district? *Hint, hint – if you've been to our headquarters, you have. Our residential office at 111 Williams Street and commercial office at 117 Williams Street sits within the Pettigru Historic District. This area of the city is reminiscent of yesteryear with tree-lined streets and mixed architecture that mirrors the growth of Greenville in the late 1890s and early 1900s.

Prominently fixed within the area is a beautiful, brick building formerly known as Hayne School. Our Coldwell Banker Commercial Caine team listed the 10 Toy Street property and is involved in the sale and/or leasing. They gave us the scoop on the interesting history learned through working on this project.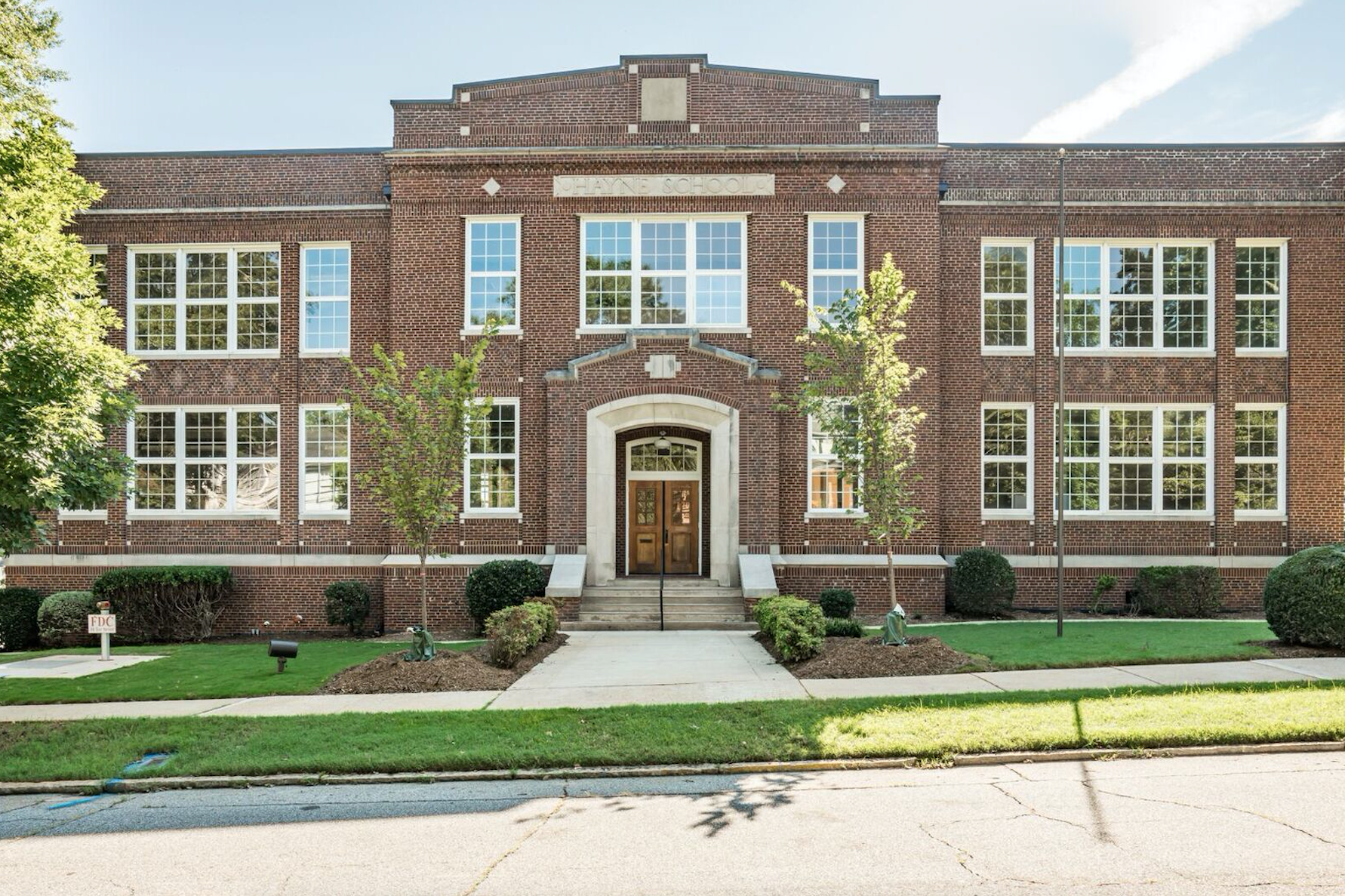 Built in 1919, this two-story building features high ceilings, ample natural light, and endless charm. Hayne School was built to serve the Boyce Lawn district, one of the city's most elite residential areas at that time. The district, sitting in the area between East North and East Washington, was home to many of the prominent businessman and mill owners.
One of those prominent businessmen was the school's namesake, P.T. Hayne. Hayne was a longtime chairman of the school district's board of trustees and the founder of one of Greenville's first lending libraries downtown for young men. The Hayne School served the community until 1970.
Since then, the building has been used for a number of purposes. It's rumored to have served as a daycare and church and was most recently occupied by SC Telco Federal Credit Union. Since its recent acquisition, it has been renovated for use as professional office space. Modernized to shell condition, the former school is ready to be used once again. Though the updates are noteworthy, the history is evident. The spacious floor plan, 12-foot ceilings downstairs, 14-foot ceilings upstairs, and original 100-year-old hardwoods give 10 Toy Street incredible character. Did we mention the abundance of free, on-site parking (87 spaces)?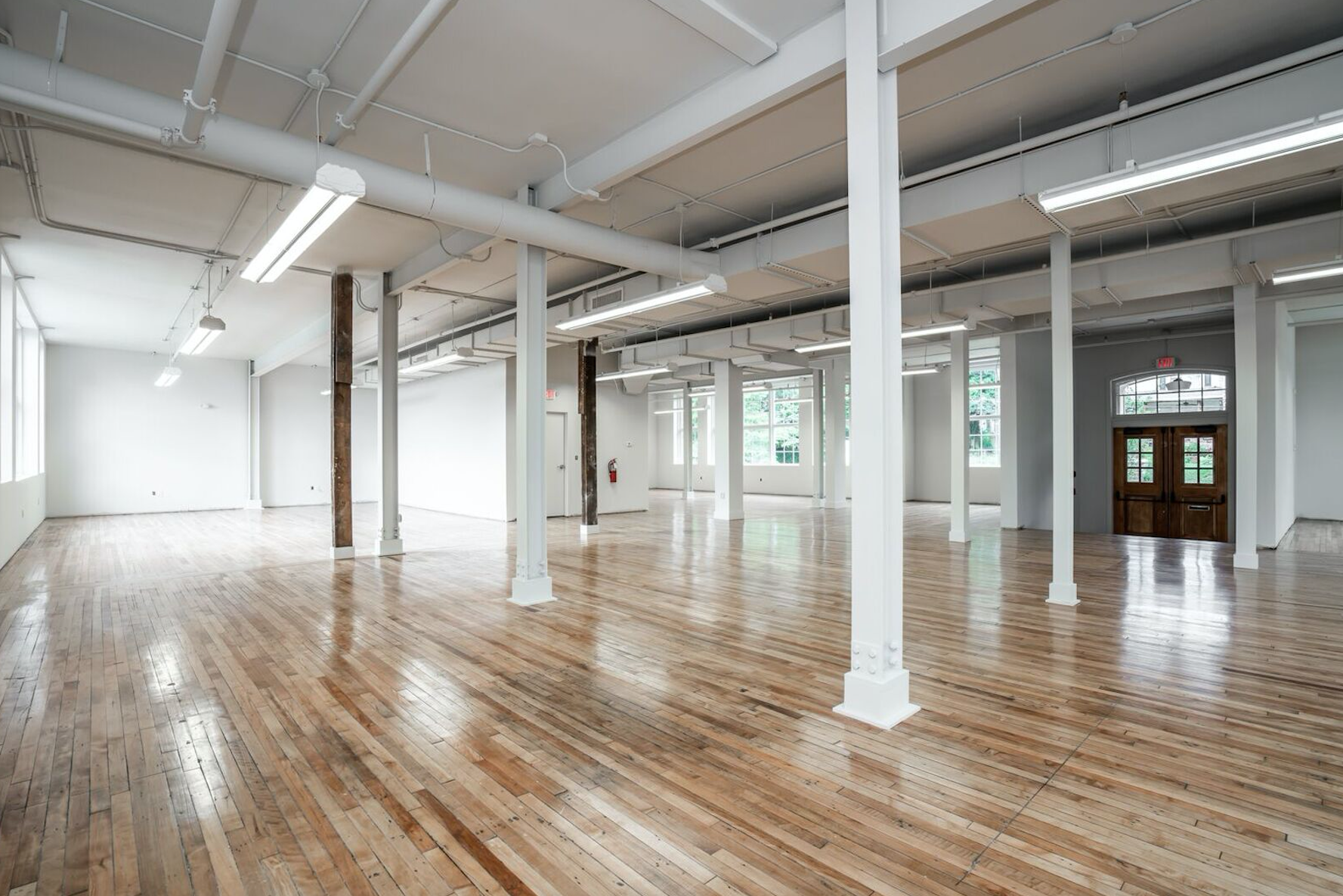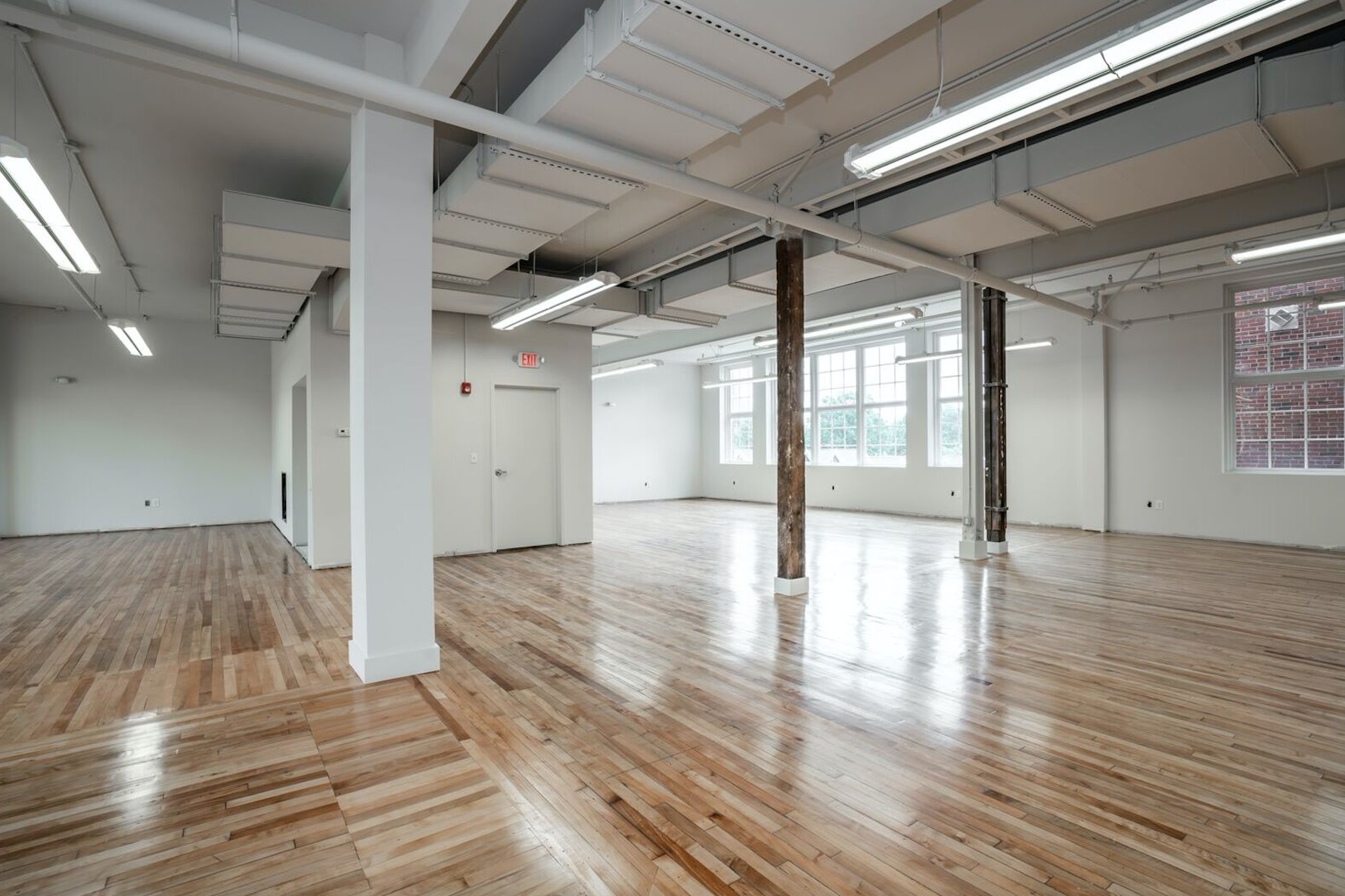 Although there is a lot of "new" in Greenville, the old has an important story to tell. If you haven't yet, take a stroll through the Pettigru Historic District – and reflect on the history of our small yet big town. From the Toy Street property and beyond, Greenville's past continues to shape our thriving community today.
Contact David Sigmon, CCIM, Pete Brett, CCIM, or Matt Vanvick for more information.