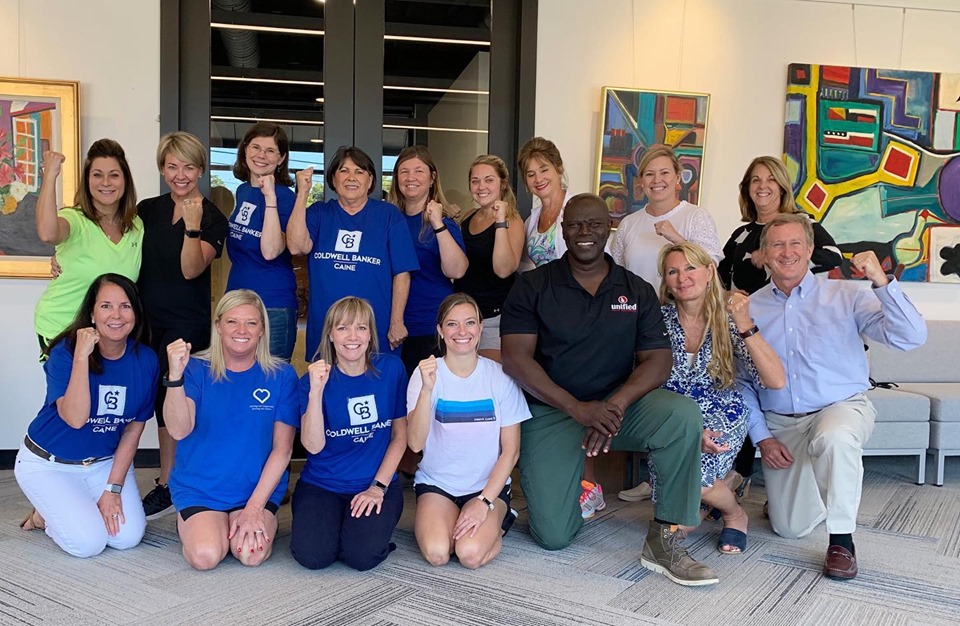 09 Oct

Thrive Caine: The Importance of Self-Defense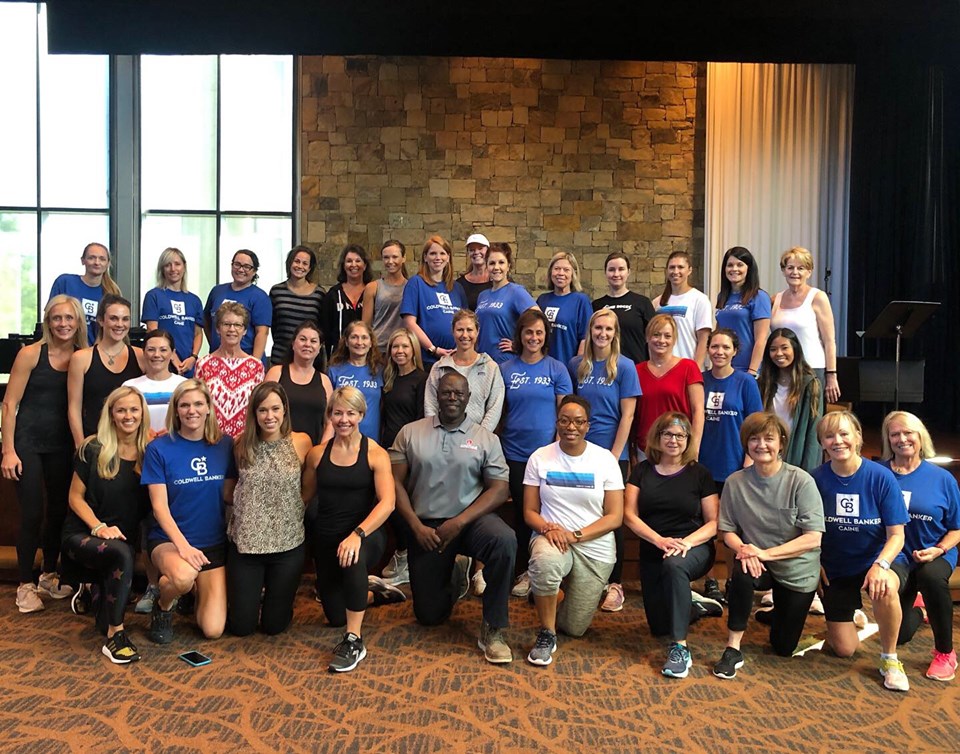 Practicing self-defense is important. Why? It enables and empowers you to defend yourself and your loved ones. By training, you prepare your mind and body to respond to threats against your safety or your life. In today's society, these are crucial skills to have in your back pocket.
Real estate is an industry that requires agents to be mobile and self-sufficient – the job description often includes visiting properties, driving around town, and interacting with new people. As full-time professionals, Caine agents take their careers very seriously, and safety should always be the priority. This is why during Realtor® Safety Month, we offered a self-defense class led by Unified Self Defense and over 50 Caine agents and staff members completed the course.
Unified Self Defense is a Greenville-based self-defense company that specifically provides programs for women and children. Ashley Bickerstaff and Terence Brister joined forces with a goal to educate the community on simple techniques that are effective and simple to retain. Ashley serves as Class Coordinator and is a home invasion survivor. Terence is the owner and a State Certified Law Enforcement Officer with 12 years of experience in the military, law enforcement, and personal protection services. With the combination of their personal and professional experience, these highly qualified instructors lead groups through proven tactics that can be used in the midst of an attack.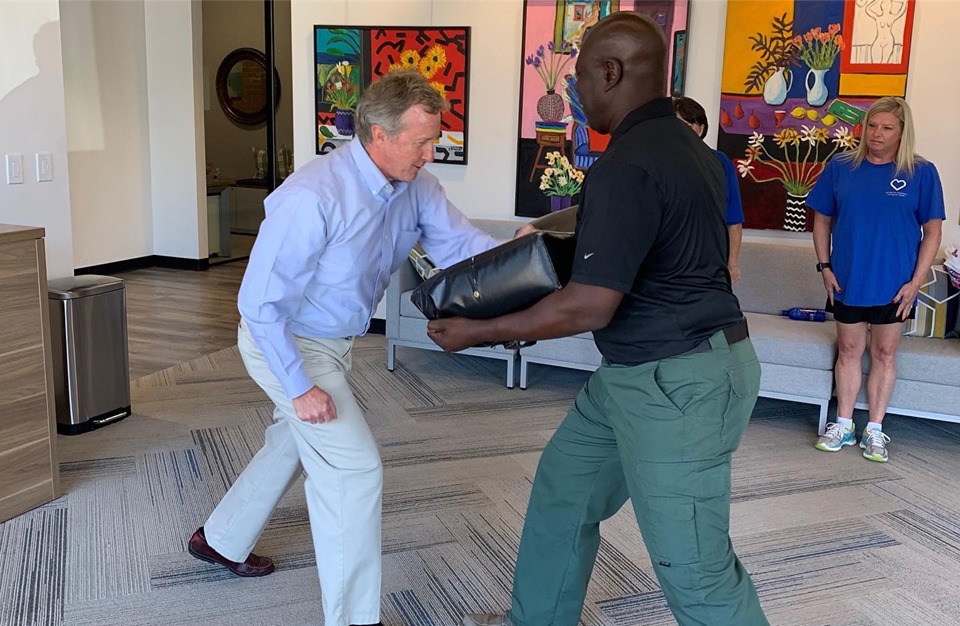 The class was an eye-opening experience. Though it felt unnatural to practice combatting techniques, Terence and Ashley did an amazing job of breaking down walls and reminding us of the importance of what we were learning. We now have helpful defense tactics in our arsenal – and a new understanding of how strong our Caine family is!
Our Thrive Caine initiative encourages an improved quality of life through daily challenges focusing on health and wellness—encompassing mind, body, and spirit. Though most of our challenges involve exercise and healthy eating, learning to protect yourself is a crucial and often overlooked part of overall wellbeing.
Whether it's signing up for a class or watching video tutorials online, taking charge of defending yourself with knowledge and confidence is something everyone should do. Find out why we emphasize thriving at Caine here and learn more about Unified Self Defense here.