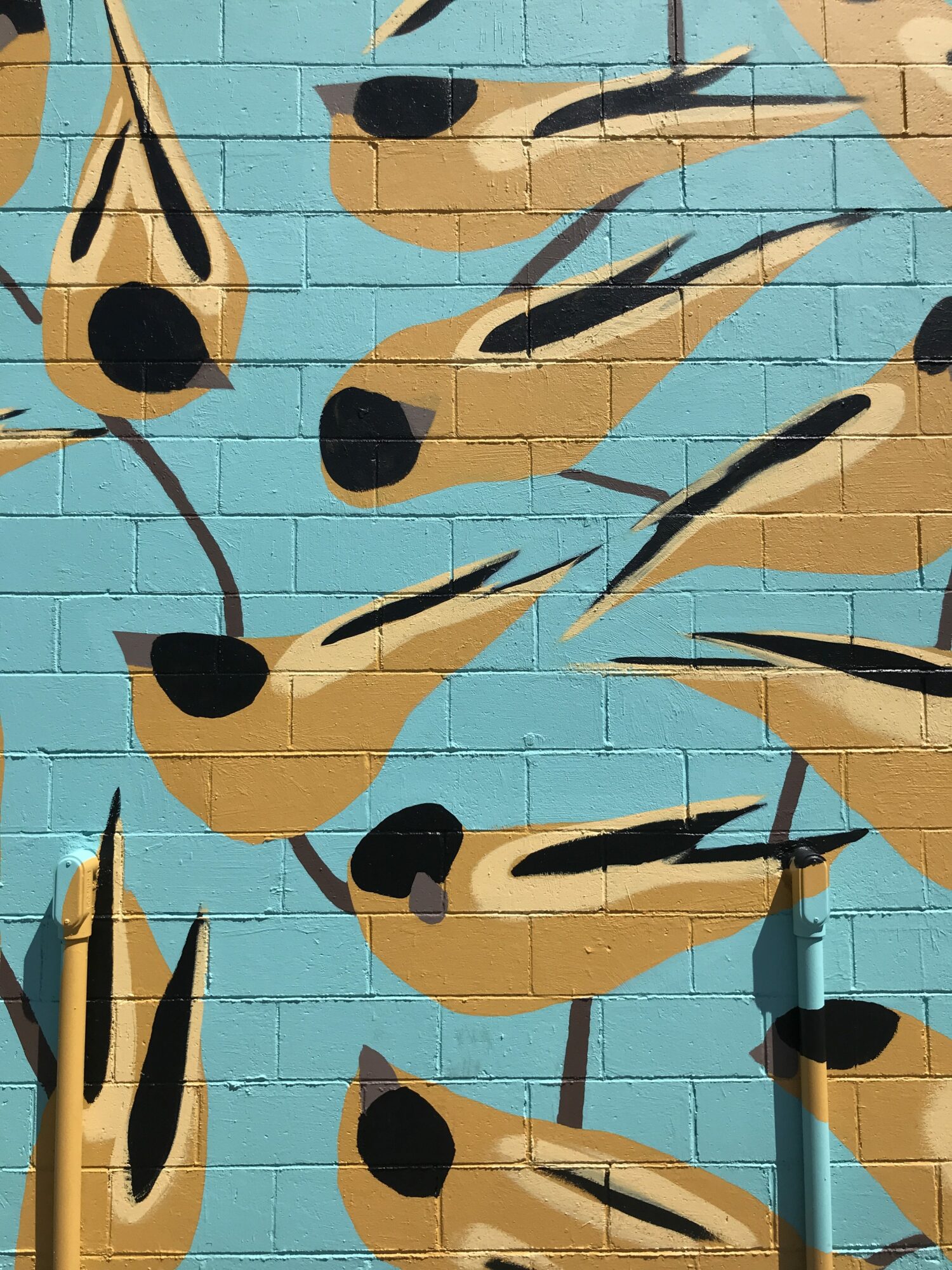 30 Apr

The Stone Mural Project Comes to Westone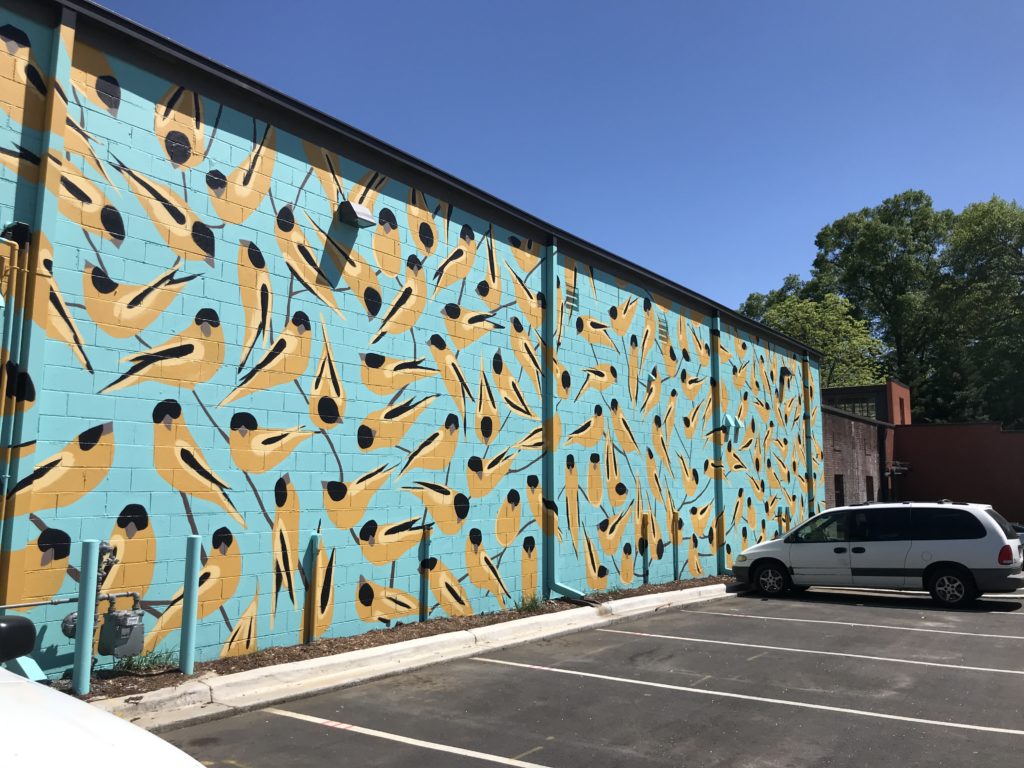 As part of the Stone Mural Project, a beautifully painted array of goldfinches now appear on the side of Westone. You may recognize the signature birds as the handiwork of the Greenville native and nationally touted artist, Joseph Bradley. With a successful gallery and studio in the Village of West Greenville, Bradley's contemporary and abstract work continues to win awards and receive national recognition.
For the Westone development, the goldfinch mural is a welcome addition to the popular redevelopment project. Coldwell Banker Commercial Caine's Pete Brett, CCIM, is one of the developers of Westone and the broker in charge of acquisition, leasing, and project management. Pete envisioned a public gathering space at Westone where visitors could experience the authenticity of the original historical Greenville buildings while enjoying a neighborhood spot to dine, drink, and shop.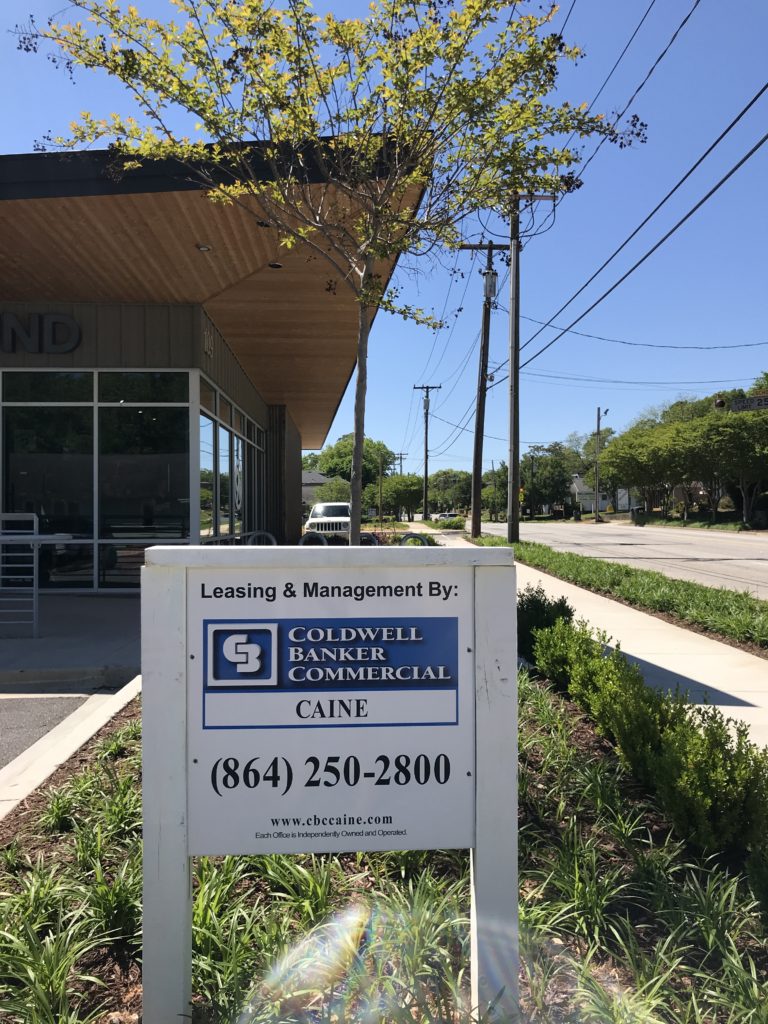 "Westone is a blend of old and new," Pete explained. "Liability Brewing and Moe's BBQ are in a historic 1920s building, World Piece is in a 1950s building, the shops are in a 1960s warehouse and 9Round is in a 2018 addition. The footprint of the buildings was expanded over time, and this redevelopment has adaptively re-used the existing buildings. We were thrilled that an artist of Joey's caliber was participating in the Stone Mural Project, and we are proud to have his artwork as a part of Westone."
Along with the new mural at Westone, you could count seven other murals in a drive or stroll down the down Stone Avenue three-quarter mile corridor. As part of the Stone Mural Project, the art is the work of a public initiative painting murals each year for the past six years. The organization's motto, "Art is for Everyone," rings true as locals not only enjoy but also have the chance to participate in the mural projects.
Encouraging art education, the fifth grade classes at Stone Academy assisted by helping Bradley paint the mural. The students included Bradley's own son, Jack, as well as the son of Moe's BBQ owner, John Wood, and the twins of Cache & Co's owner, Vandy Schaefer. The 88' x 20' mural is already a popular spot in Greenville's growing North Main area, and the city hosted a ribbon cutting for the mural at Westone on Friday, April 26.