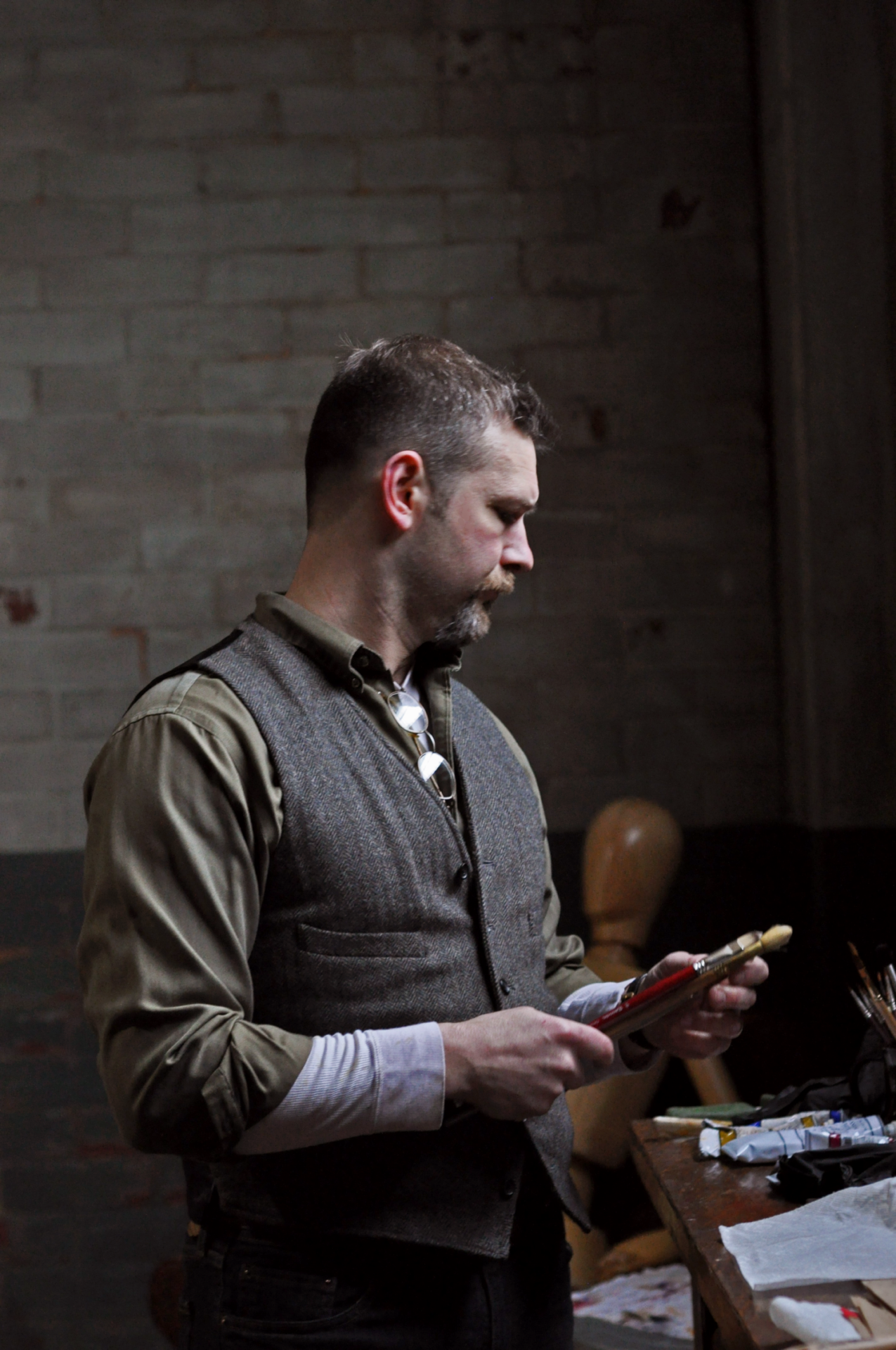 11 Sep

Meet the Artist: Nathan Bertling

As part of our Caine Cares initiative, we are proud supporters of the arts – especially locally. Each quarter at our Main Street real estate gallery in downtown Greenville, we display the work of a local artist. From the end of September through December, we will be sharing the work of Nathan Bertling. Please stop by our artist reception Thursday, September 27 from 6-8pm to meet Nathan and see his inspiring paintings and drawings.

Self-described as a classically-trained, contemporary realist, Nathan's colorful oil paintings reflect his desire to communicate beauty. He focuses on portraiture and landscapes, reflecting moments of stillness in the midst of a frantic culture. To learn more about his work, we asked him a few questions.
What piqued your interest in art?
I've been drawing since I was a child. I can remember paying my brother quarters to pose for me when we were in elementary school. My paternal grandmother did some painting as a hobby, but I can't recall any other visual artists in my family.
One thing is certain: I was blessed with great schooling. My elementary school art teacher, Ms. West, made art class fun and challenging in all the right ways. My high school art teacher, Ms. Davis, asked for excellence — and she was a thorough and skillful instructor who celebrated her students' work. Both of these ladies had a powerful impact in shaping my love for drawing and painting.
How would you describe your style of art?
Painterly realism. A fancier way of describing myself: I am a classically-trained, contemporary realist.
Where do you gather most of the inspiration for your work?
The people and places around me. I'm trying to be present in life as I move through it. Also, the work of other artists fascinates me and stokes my fire. I'm already stewing on some ideas for larger pieces, inspired by the work of two masters (and teachers!) whom I prize: Ben Long and Bo Bartlett.
What's your favorite piece of your own work?
Hard to say. Right now, I'd pick Blank Page. It's a small interior scene of my studio that I painted last year. My favorite landscape is a painting of Spartanburg farmland called Shed in Field.
As far as portraits — which are my favorite subject matter, and also the hardest to pull off — I did an honest "selfie" by the name of Hand-Me-Downs earlier this year. It's an homage to the Italian master Pietro Annigoni. I've also completed a small portrait of my friend Brandon that feels just about right.
What's an interesting fact about you or your work?
I didn't begin painting in oil until I was nearly 30. It's not too late, folks.
What famous artist do you most admire?
This is an impossible question to answer! If I had to pick one, it would probably be John Singer Sargent. However, if you'll allow me to indulge myself a bit here with a quick ramble:
Old Masters to Sargent: daVinci and Rubens were extraordinary individuals. As far as portrait painters go, my short list includes: Titian, Rembrandt, Velazquez, Ribera, Van Dyck, Lawrence, and Sargent. For me, there is no arguing with these masters.
Besides Sargent, other 19th-20th century painters I admire: Degas, Cecilia Beaux, Daumier, Corot, Inness, Menzel, Courbet, Emile Friant, and Henry Ossawa Tanner. (Plus, too many other lesser-knowns to mention.) By the way, Van Gogh and Matisse were incredible. Ignore the calendar images and go to a museum to see them in person.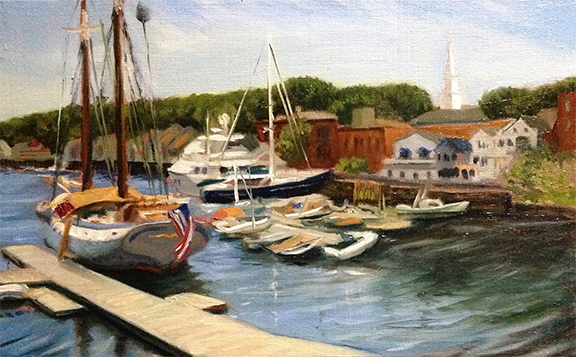 20th-21st century notables: Pietro Annigoni could do it all — he trained my teacher Ben Long, who taught Bo Bartlett drawing. Ben and Bo are both masterful. Also, Andrew Wyeth. AND Jamie Wyeth. Margaret Bowland and Mitch Griffiths are doing jaw-dropping work.
Locally, Diane Kilgore Condon is amazing; Paul Flint can hit it out of the park; and Kevin Isgett does really smart abstraction, along with some winsomely quirky portraits. I am also paying close attention to the following three young GVL talents: Olivia Perreault, Brandon Seabrook Nelson, and Christie Halbert. If any of them stops working at their craft, they should be arrested.
We look forward to admiring Nathan's talent with you on September 27 at 428 S. Main Street in Greenville. Grab a couple of friends, and meet us there! Learn more about Nathan and his work here.