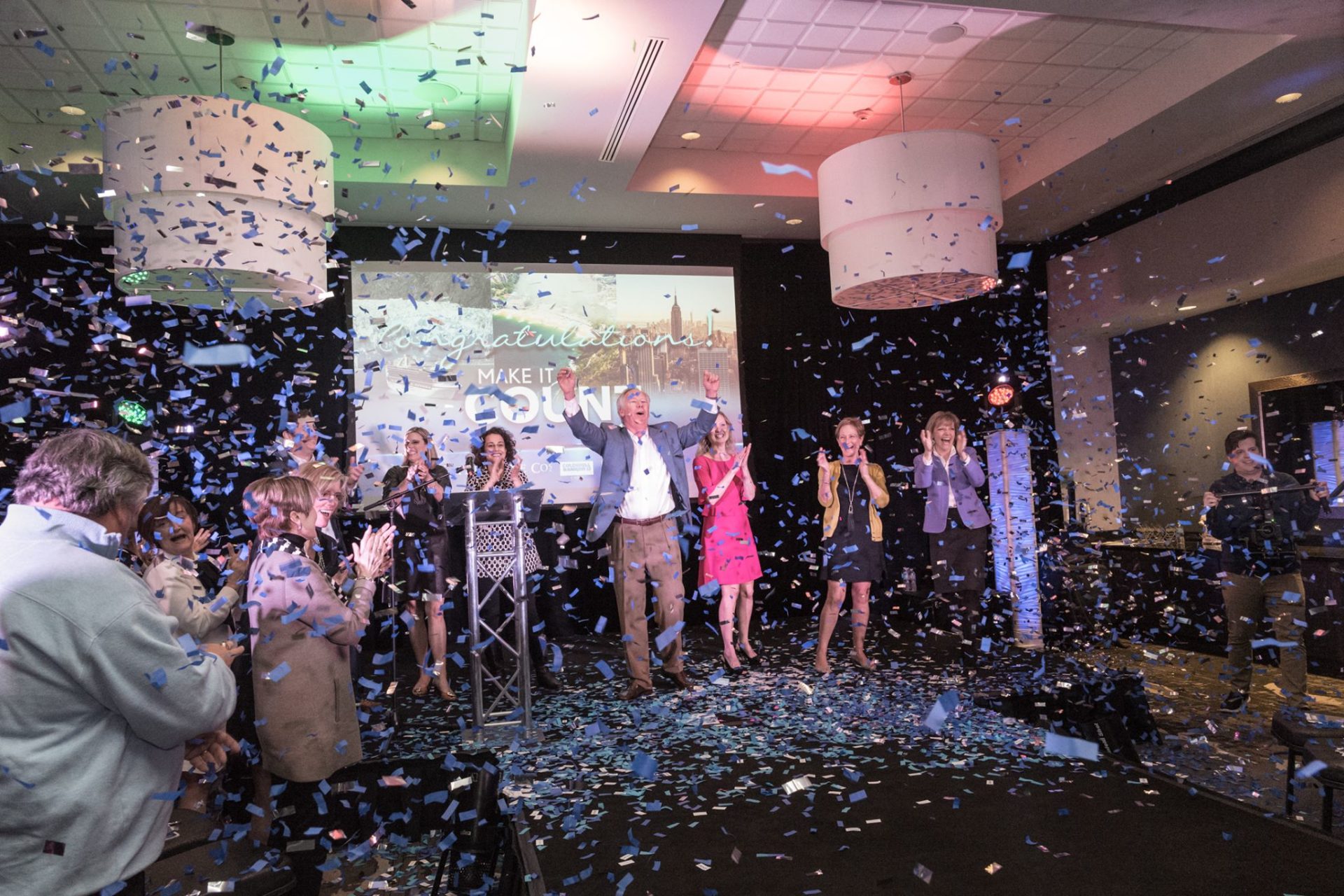 29 Dec

Coldwell Banker Caine's 2017 Wrap Up

As a new year approaches, it prompts us to look back on everything that's happened in 2017. Take a stroll down memory lane with us below.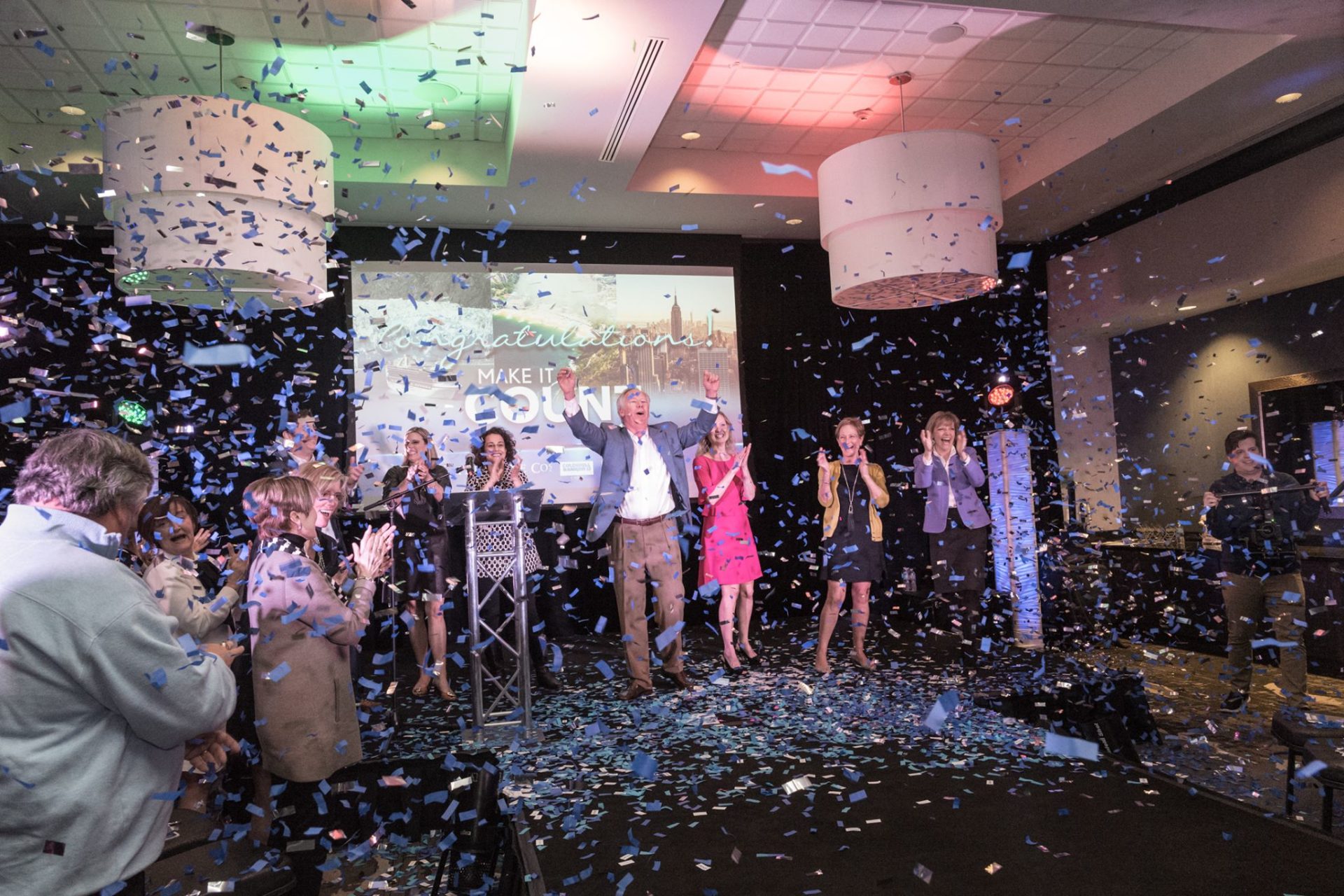 The new year started off with a bang as our Chairman, Brad Halter, was named one of Greenville's 50 Most Influential people in 2016 by Greenville Business Magazine – his eighth time being honored on this esteemed annual list!
We celebrated our success as the #1 Coldwell Banker office in South Carolina* in February with our Annual Awards Meeting at the brand-new Embassy Suites Downtown Riverplace. Each winner got to strut their stuff down the runway to their own personal theme song (#awesomeness). Our friends at GVLToday even did live coverage of the event.
The Annual Meeting was also where we debuted our philanthropy program, Caine Cares, to our agents and staff. It focuses on four key pillars: the arts, health and wellness, animal welfare, and human services. We are proud to share all that we do to serve others using #CaineCares.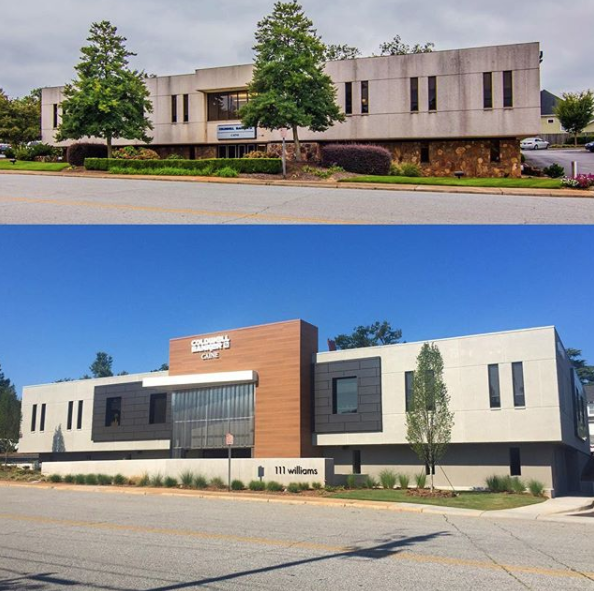 Our headquarters at 111 Williams Street in Greenville got a fresh look inside and out! With architecture by McMillan Pazdan Smith and design by Amy Emery, it features a modern style with nods to our historic past in the Upstate. Check out this feature on OfficeLovin', then stop in to see our collection of local art for yourself, play Pac-Man in the family room, or have a cup of joe at the coffee bar.
Summertime was exciting to say the least. We turned the new event venue in town, Revel, into "Caine Vegas" for our summer celebration, where two agents won a trip to Coldwell Banker's GenBlue conference in Las Vegas. More than one Elvis made an appearance! Then in August, we came together to view the once-in-a-lifetime total solar eclipse.
We launched not one, but two new websites in 2017! Our main website, coldwellbankercaine.com, tells our story and directs you to all of the services we offer including residential and commercial real estate, property management, relocation, concierge, and insurance. Head over to cbcaine.com or download our mobile app to search for homes.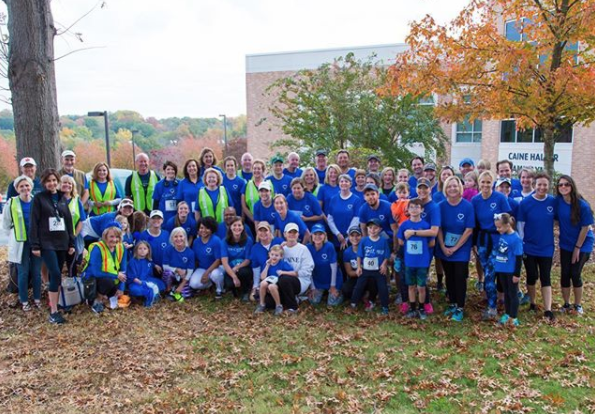 We gave back to our community by hosting an animal adoption event with Greenville County Animal Care where 63 pets found their 'furever' home, raising over $55,000 for the United Way of Greenville County, sponsoring the Criterium race in Spartanburg, and participating in the 10th annual Run4Life 5K to support the Cancer Society of Greenville County.
To close out the year, Santa Claus and his elves turned 111 Williams Street into a winter wonderland complete with snow, cookie decorating, a hot cocoa bar and more. Finally, on December 26th, we opened our new Spartanburg office at 151 S Daniel Morgan Avenue…more to come on that soon.
We're so proud of all our agents have accomplished and the company initiatives we took on together this year. Cheers to a wonderful 2018!
*Our Greenville office was the #1 Coldwell Banker office in South Carolina in 2016.