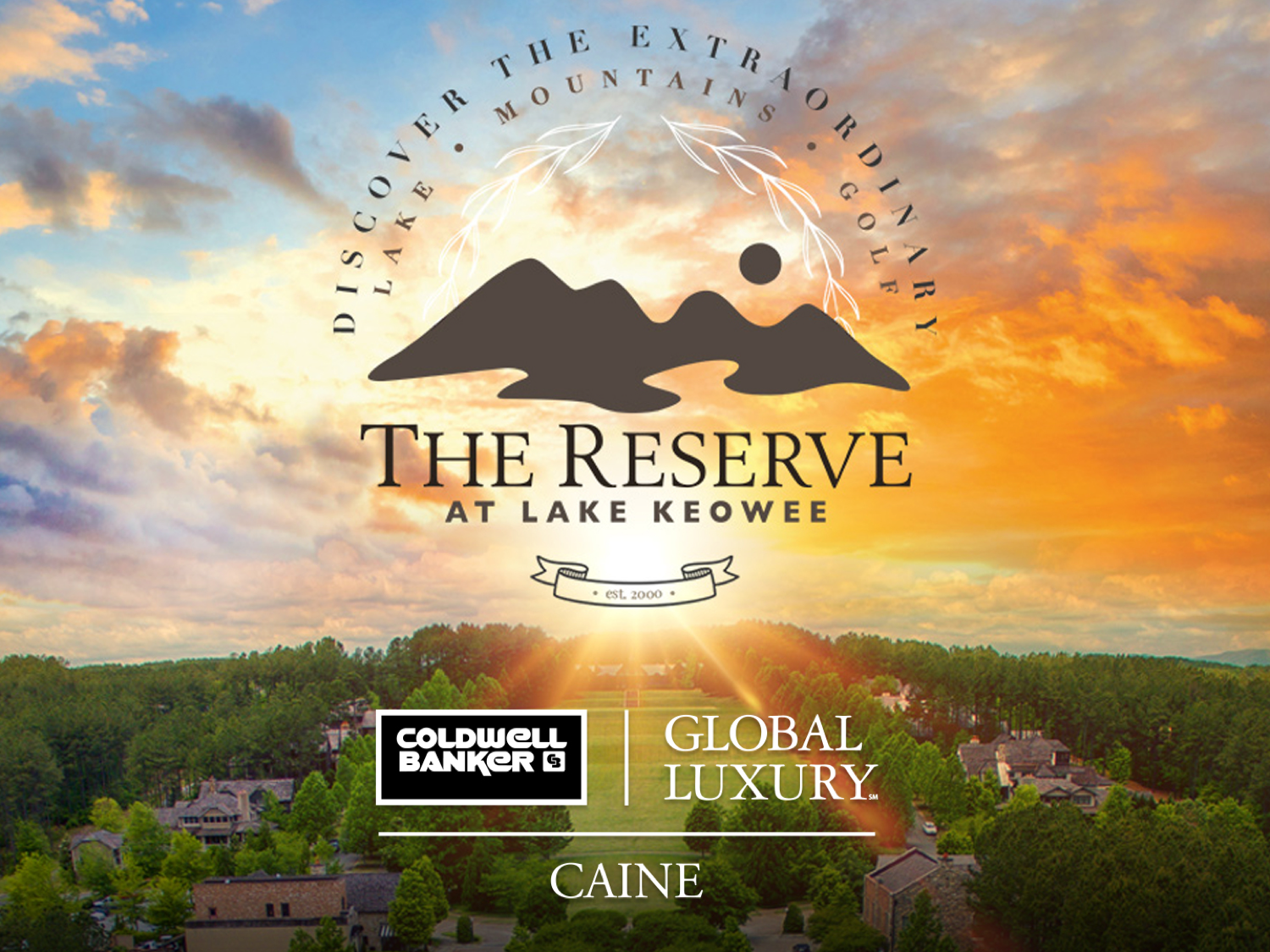 19 Apr

Coldwell Banker Caine Announces Strategic Sales and Marketing Partnership with The Reserve at Lake Keowee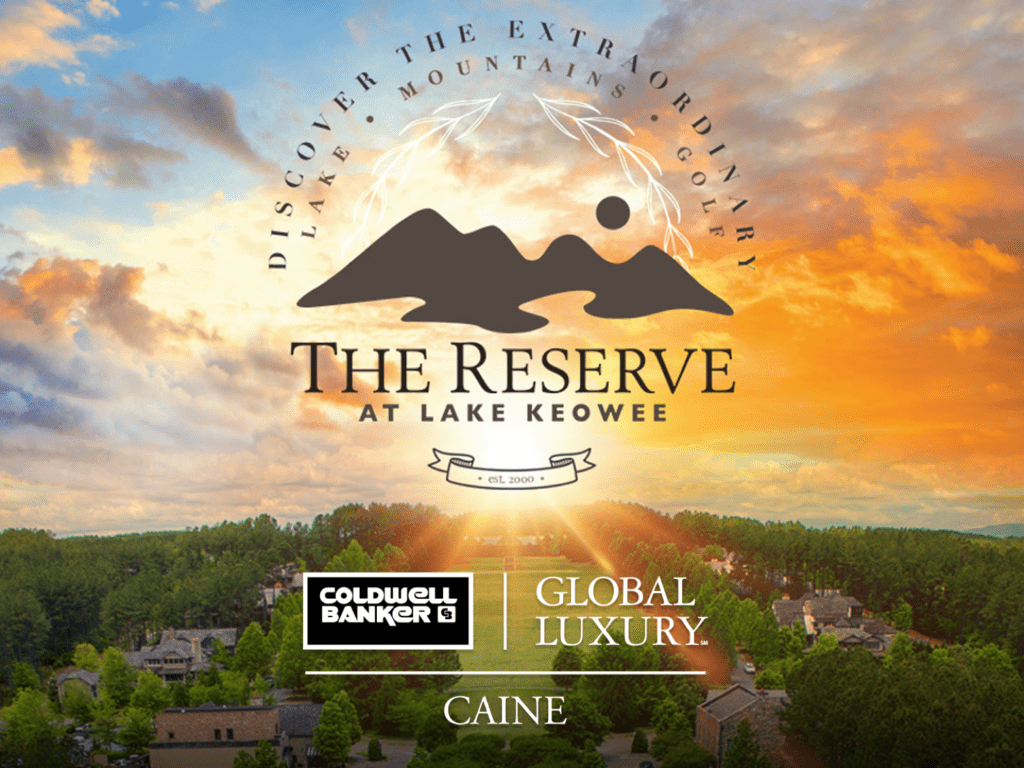 Coldwell Banker Caine is proud to announce its new partnership with The Reserve at Lake Keowee. The Upstate firm will now oversee all real estate management, operations, sales, and marketing. With the goal of providing the highest level of service for existing members and residents while attracting new buyers and members, the two organizations will continue to advance the growth of this unique and beautiful community together.
Coldwell Banker Caine is thrilled to welcome the existing sales team at The Reserve to its family of talented agents, including Diane Bostrom, Jimmy Fuqua, David Hurst, Ronda Smith, and Lisa Vogel. The Reserve at Lake Keowee offers a unique lifestyle with year-round lake, mountain, and golf living. With endless amenities, a thriving self-contained development, and luxury homes, The Reserve is one of the most desirable locations to live and vacation in the Upstate. Home to over 700 families, the community is conveniently located in proximity to Greenville, Clemson, Asheville, Charlotte, and Atlanta. Built on values surrounding a quality family experience, The Reserve has been providing an extraordinary style of living for almost 20 years.
As an international leader in luxury, Coldwell Banker's Global Luxury brand provides access to elevated materials and tools to fit the affluent lifestyle.  Additionally, as the most progressive real estate brokerage in the Upstate, Coldwell Banker Caine's access to technology, market knowledge, and exceptional training allows the company to skillfully execute a wide variety of real estate ventures. Managing the sales and marketing for multiple communities, both new construction and preexisting throughout the Upstate, the firm enthusiastically welcomes The Reserve at Lake Keowee to the Caine family.
"The Reserve at Lake Keowee is renowned for some of the most beautiful and luxurious real estate in our area. Both Caine and The Reserve have deep roots within the Upstate, making this partnership a natural fit," said Stephen Edgerton, President and CEO of Coldwell Banker Caine. "We are honored by the opportunity to provide superior real estate services including world-class tools, technology, and thought leadership."
"The Reserve is a special place that is loved by many. We are excited to continue to grow and strengthen our community in partnership with Coldwell Banker Caine," said Ron Mendel, Chairman of the Board of The Reserve at Lake Keowee. "We chose this partnership thanks to Caine's 86-year visionary history in the Upstate and Coldwell Banker's international prowess as the leader in luxury real estate."
To stay informed on the real estate opportunities at The Reserve at Lake Keowee, and the progression of the new partnership, click here.