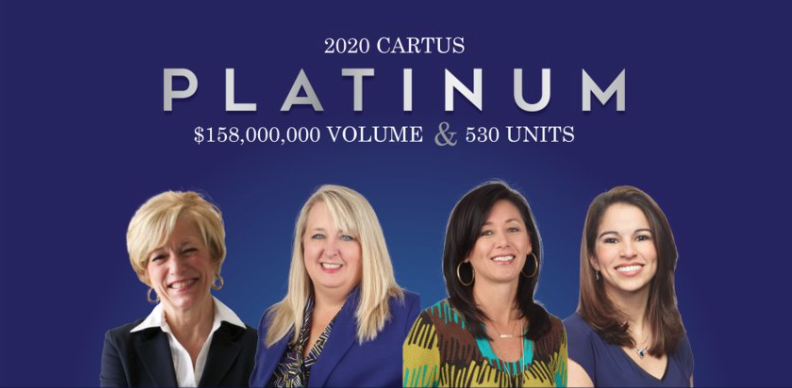 12 Mar

Caine Relocation Department Named Platinum Award Winner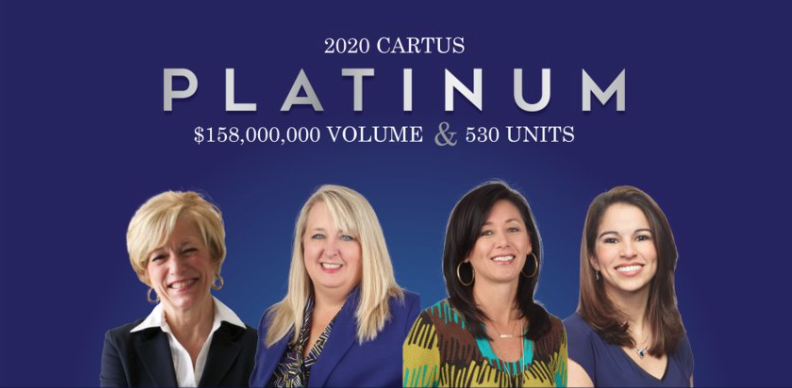 Coldwell Banker Caine's relocation department led by Lynne Thompson recently received the Platinum Award for outstanding performance, which will be presented by Realogy Leads Group at the annual Realogy Advantage Network conference, held virtually this year on March 23-24, 2021.
Realogy Leads Group is a dedicated organization within Realogy Holdings Corp (NYSE: RLGY), the largest full-service residential real estate services company in the United States, focused on delivering high-quality, high-converting leads to its affiliated brokers and agents in the Realogy Advantage Network, of which Coldwell Banker Caine is a member.
Platinum is the highest level of the Excellence Awards presented to premier brokers in the Realogy Advantage Network. Excellence Award recognition is based on performance results related to a wide variety of metrics including customer service, cost management, along with effective analysis and marketing of homes.
"We commend Coldwell Banker Caine for their hard work and accomplishments to win the Platinum distinction," said Robert Way, Senior Vice President of Realogy Leads Group. "The Platinum winners have earned this award for delivering the highest level of results for their business. Their deep knowledge and best-in-class service provides our clients and their customers trusted advice and support when completing one of the most important transactions of their life."
"The Caine Family is so proud of our team and Lynne's incredible leadership," said Stephen Edgerton, President and CEO of Coldwell Banker Caine. "Their hard work and dedication over the past year is truly evident, and we look forward to all they will accomplish in the coming year for our clients."