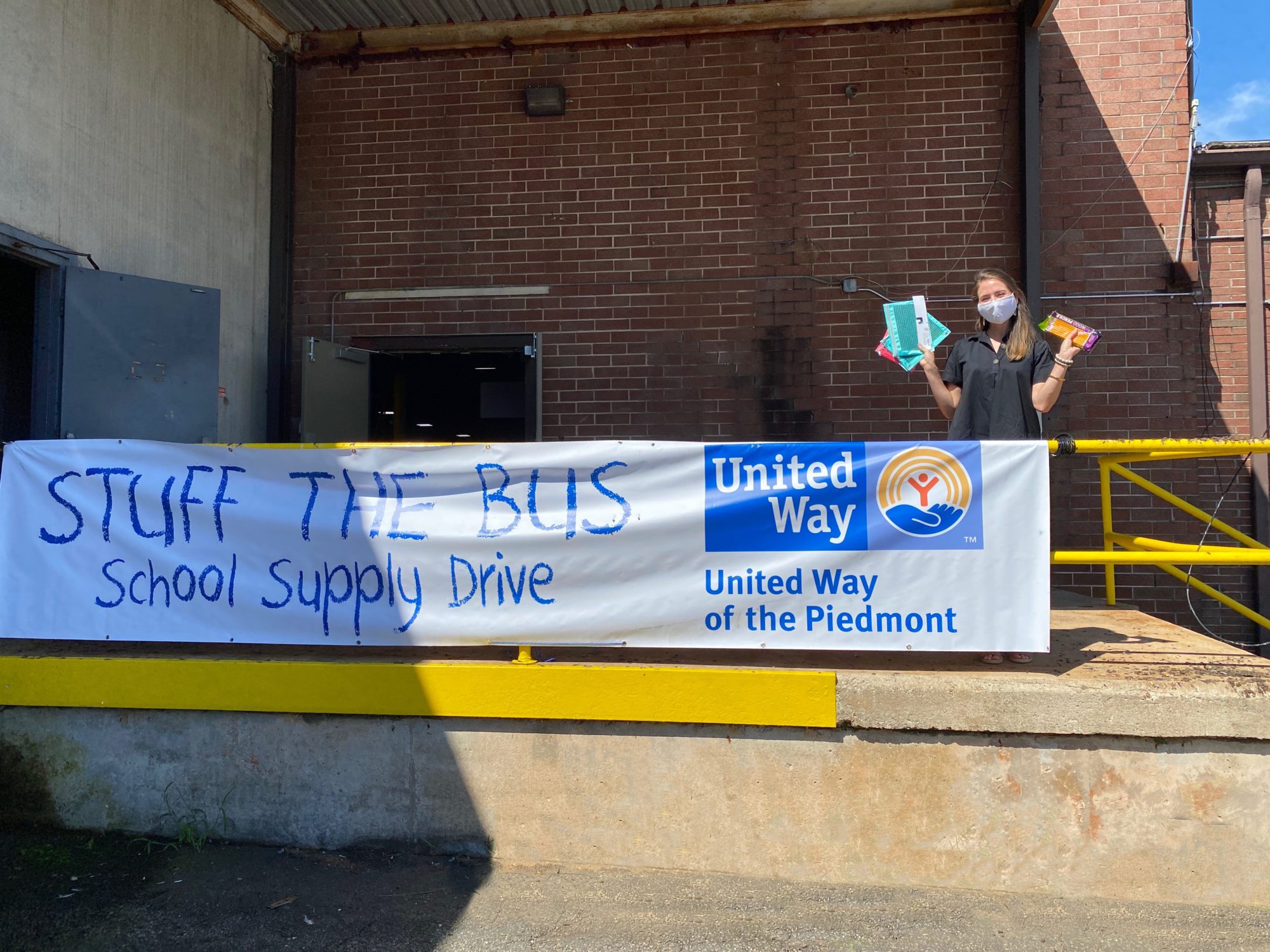 02 Sep

Caine Cares for Students by Donating Over 17,000 Items to the United Way

Though this school year may look a bit different, whether kids are returning to the classroom in person or participating in virtual learning, there is a huge need for school supplies. For kids to succeed in school, they need to be prepared with the right tools.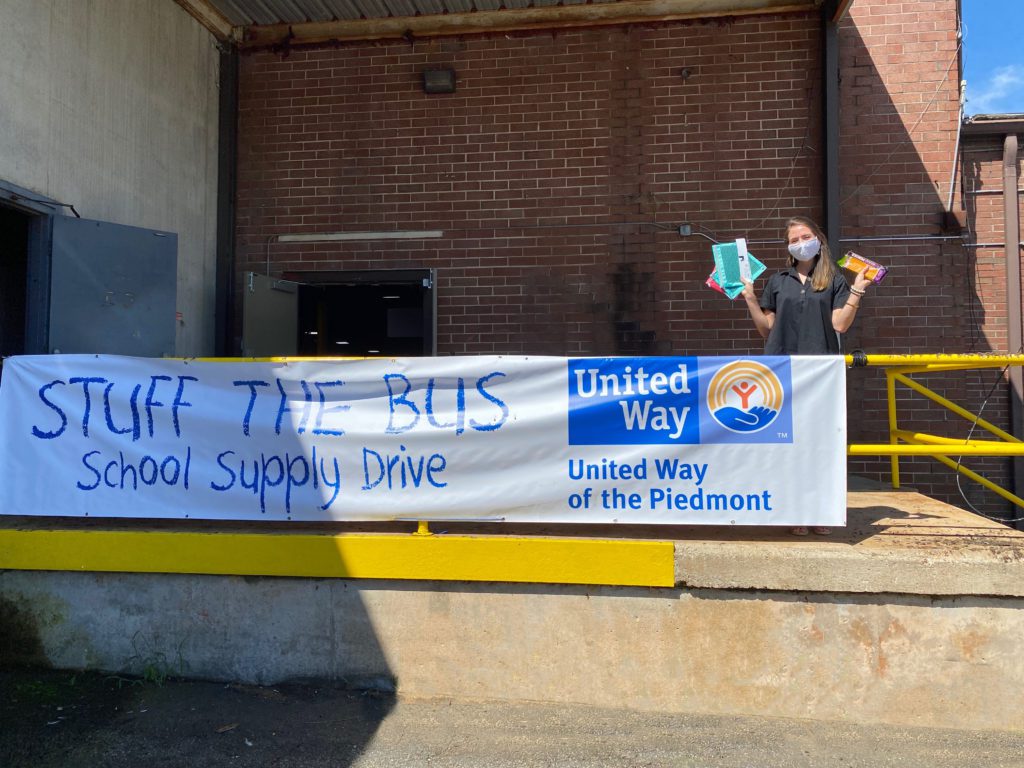 That's the goal of the United Way of Greenville County's School Tools program and the United Way of the Piedmont's Stuff the Bus supply drive. Through monetary donations as well as donations of items, these programs provide free school supplies and backpacks to thousands of children in need. This is part of what the United Way calls the Cycle of Success – where all children can start school prepared to learn and go on to graduate. Then, those graduates can find good jobs and create stables homes, where the cycle is continued, making our community stronger.
At Coldwell Banker Caine, giving back to our community is a huge part of who we are, and we have a long history of working with the United Way through our Caine Cares platform.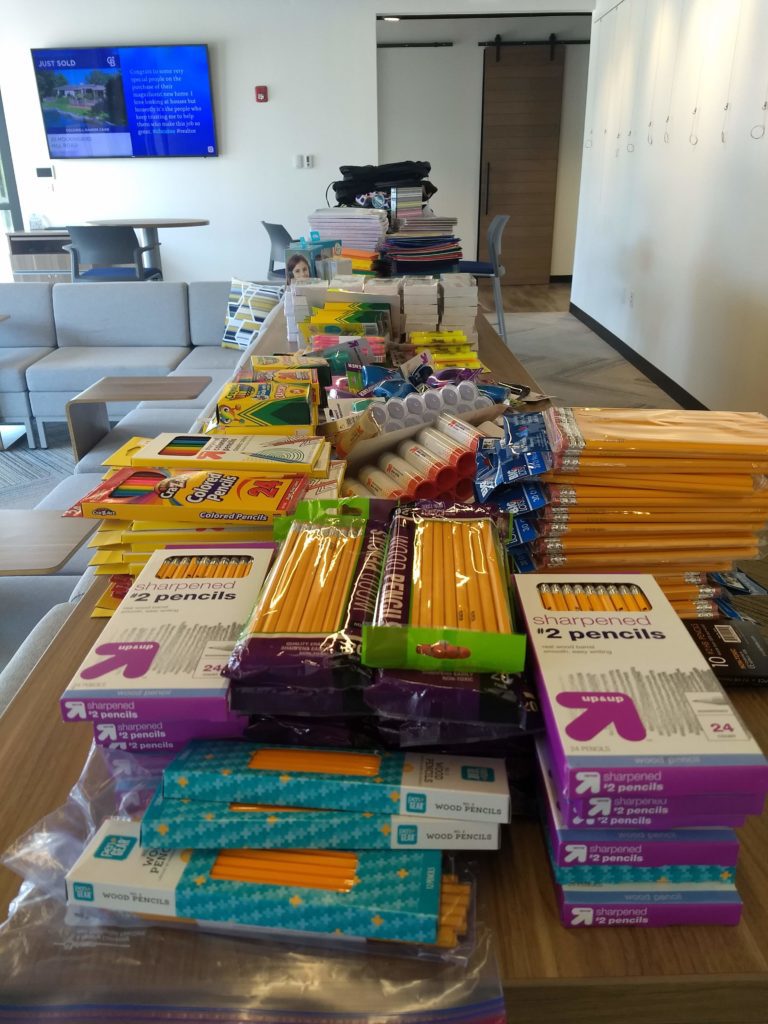 This year, we are proud to announce that our agents and staff donated over 17,000 school supplies to the United Way including:
2 pairs of headphones
4 pairs of earbuds
20 pencil cases
27 bookbags
32 pairs of scissors
33 pencil sharpeners
36 binders
75 glue sticks
84 folders
131 markers
153 tablets
397 erasers
588 colored pencils
1,427 pencils
1,632 crayons
5,375 sheets of paper
and 7,000 index cards!
We are stronger united, and together, we can make a real difference. From the Caine family to yours, we hope you stay safe and well this school year.