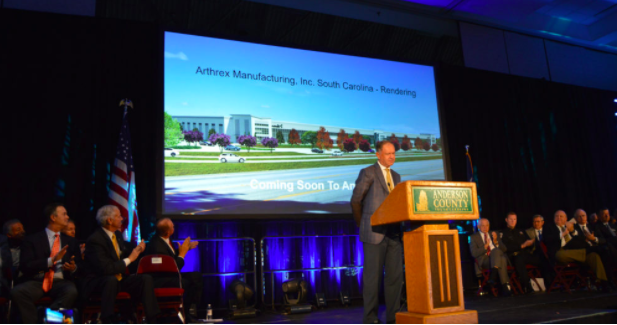 18 Oct

Upstate Headlines: 1,000 New Jobs for Anderson County, Greenville Named in Top 3 Best Small Cities, Public Art and More!
A collection of the top Upstate headlines for the week of October 18, 2017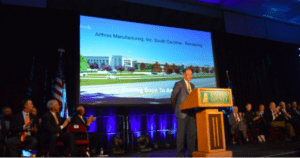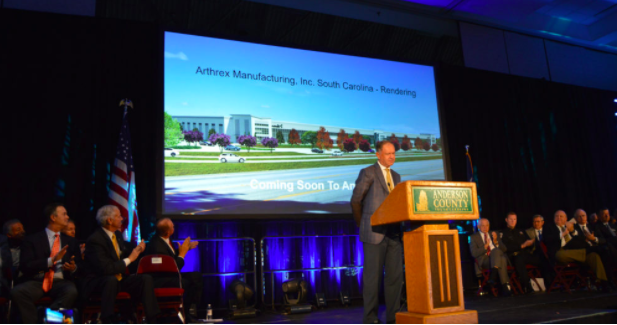 Orthopedic Device Manufacturer Comes to Anderson County with Promise of 1,000 New Jobs
An orthopedic medical device manufacturer will create 1,000 jobs in Anderson County by 2025. Naples, Fla.-based Arthrex said Monday, Oct. 16, it will invest $69 million to establish a new 200,000-square-foot, state-of-the-art production facility on 200 acres at 5500 Highway 76 in Sandy Springs. Reinhold Schmeiding, the company's founder and president, said the investment will include $30 million for the building's construction and at least $35 million for the facility's manufacturing equipment with expected completion by early 2019. "It's very clear that we're wanted and needed in the state of South Carolina," says Schmeiding. "With our focus on product innovation, education, and research, we've also created a great company that creates jobs," Schmeiding added. "We're really excited to expand that job creation opportunity right here in South Carolina."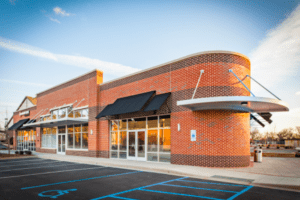 Kairos Greek Kitchen Comes to Lewis Plaza
The newly launched Mount Pleasant fast casual restaurant Kairos Greek Kitchen has signed a lease for 1800-A Augusta St., Greenville, in Lewis Plaza anchored by the new Harris Teeter. Pete Brett and David Sigmon with Coldwell Banker Commercial Caine represented the landlord Lewis Plaza Partners. Bill Runge with Collett represented the tenant.The 2,500-square-foot restaurant will feature counter service with seating for 70 between the common areas, countertops, banquettes and booths. The menu is simple: choose a base, protein, spreads, and add-ons. Owner, Cary Chastain says everything is made in-house. "We loved the rejuvenation that's going on with the shopping center and the new anchor and their new model and being a part of that," Cary says.The fresh menu and great location will make Kairos an appealing new restaurant for Greenville natives.
Greenville Named in Top 3 'Best Small Cities'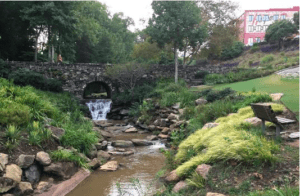 Greenville is the number 3 best small city in the US according to Condé Nast Traveler. The Upstate city joins Charleston in the top three. The magazine said readers cast hundreds of thousands of votes for their favorite cities in the 2017 Readers' Choice Awards survey. Greenville landed at no. 3 on the reader-voted list. Its entry praises the city as an up-and-coming food lover's town. The writer notes Greenville's strong farm-to-table scene and gives a nod to the 32-acre Falls Park. Charleston, which is a mainstay on Condé Nast lists, takes the top spot. Its entry includes praise for the city's beautiful gardens and brightly colored homes, as well as its "dynamic food scene". Others on the list include Asheville, NC, Telluride, CO and Sedona, AZ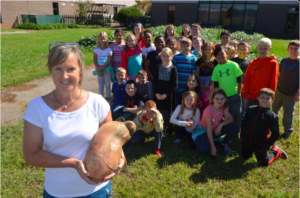 Upstate Elementary School Garden Yields Largest Sweet Potato in SC History
Students and staff at Carlisle-Foster's Grove Elementary in Spartanburg County have set a new agricultural record in South Carolina. Spartanburg District 2 Schools said a giant sweet potato harvested from the school garden is the largest ever recorded in the state. School Nurse Carolyn Hendrix dug the 12.45-pound potato out of the ground last week and school district officials said Clemson University County Extension Agent Andy Rollins came to the school to confirm the weight and that the potato was indeed one for the record books.  "Really it is amazing," Rollins stated in a news release. "I've judged the State Fair. I've judged the fair in Sumter. And I've judge the fair here. It's really incredible to have that size of a potato."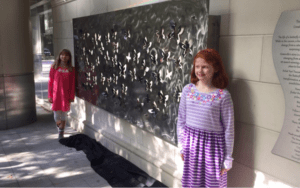 Public Art in Greenville Continues to Grow
Two pieces of public art are newly on display in Greenville: Yuri Tsuzuki's "Transformation" and Charles Pate Jr.'s "Fear Not," both of which tie into the Cancer Survivors Park Alliance's philosophy of strength and hope, taking art beyond museums to add inspiration to the everyday. "Transformation," a steel sculpture wall of butterflies outside Brooks Brothers downtown, is part of Tsuzuki's Butterfly Project series, which brings steel butterflies to public spots like light posts and parking garages. "Fear Not," in the Cancer Survivor's park, shows a child finding comfort and courage from a lion. Both convey the mission of empowerment that the Cancer Survivors Park Alliance represents. At the same time, the Arts in Public Places Commission has endorsed COMP – the Greenville Housing Authority's Communities of Opportunity Mural Program. That means even more public art: expect lots of amazing murals in Greenville's future.