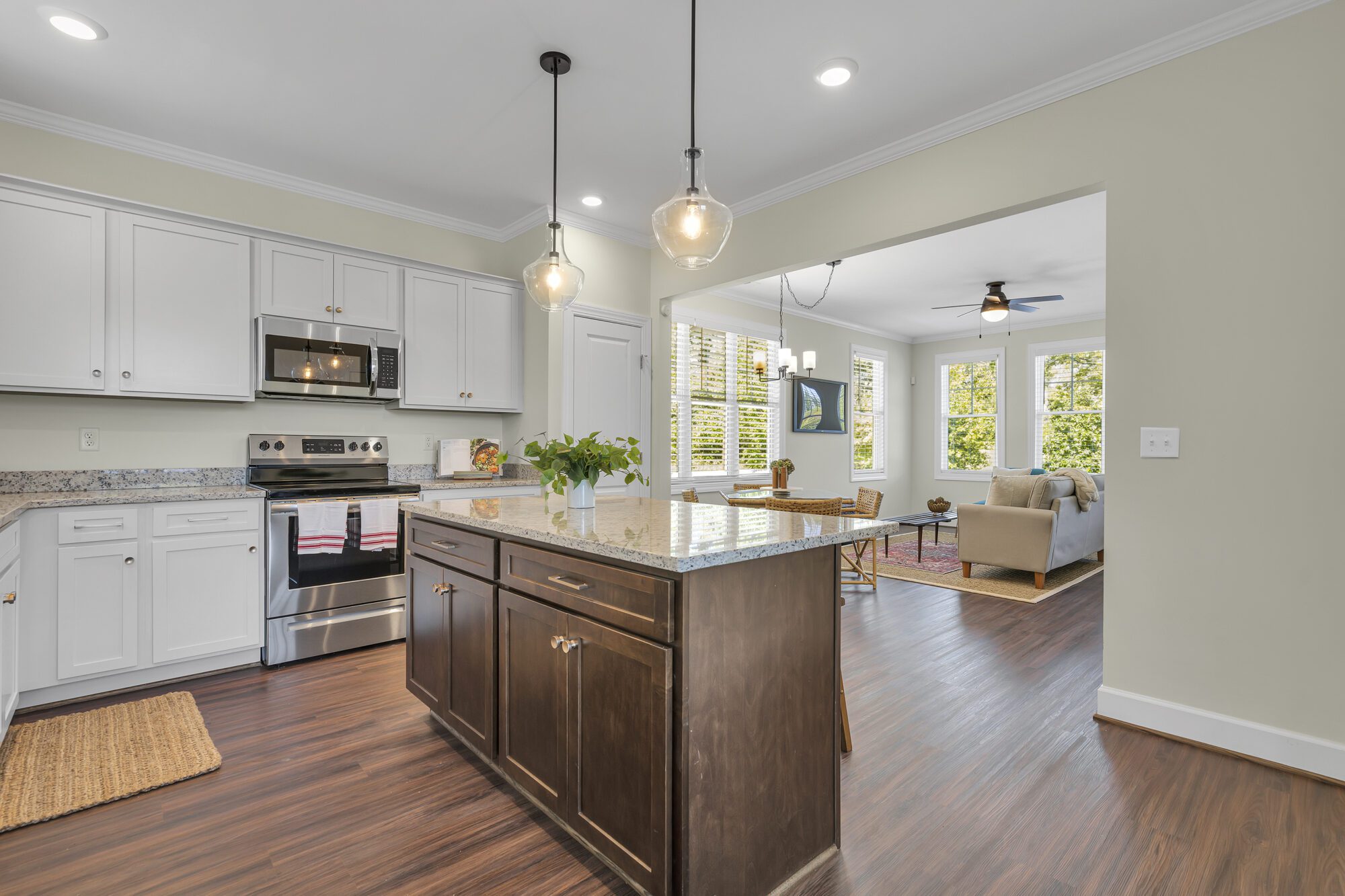 03 Oct

Life at the Village at Creekside

The Village at Creekside is a new community located in the heart of downtown Spartanburg. Phase 1 is currently selling and will include six two-story Brownstones, priced from the $250,000s.
The proximity to downtown Spartanburg is one of many reasons that Village at Creekside is a dream option for residents looking for a new home. Not familiar with all that Sparkle City has to offer? Here is a perfect day in the life for a Village at Creekside homeowner.
8am: Located less than a mile from home, start your day at The Pharmacy Coffee. Located in the historic Montgomery building, you can enjoy coffee from local roaster Little River Roasting Company, homemade bakery items and sandwiches.
9am: Walk through the Butterfly Branch Greenway, a recently developed walking trail near Village at Creekside, to Hub City Farmer's Market where you can shop local and seasonal vendors Saturday and Sunday from April through December.
12pm: Take in a ball game at the new baseball stadium, located just a mile from your new home! With opening scheduled in less than two years, the minor league affiliate of the Texas Rangers MLB team will soon make their debut in downtown Spartanburg!
4pm: After the game, explore the many art galleries like Upstate Gallery on Main, The Johnson Collection and Spartanburg Art Museum, that can be found throughout the downtown cultural district.
6pm: Grab a drink before dinner at one of the local Spartanburg watering holes like the Fr8 Yard, Bond Street Wines or RJ Rockers Brewery, all located within about a mile from Village at Creekside.
7pm: Downtown Spartanburg's food scene continues to grow and offers a wide variety of delicious options for lunch and dinner. Whether you're in the mood for BBQ (check out Initial Q or Smoking Butt Heads BBQ), steak (The Peddler is a household name!), or Thai (try the curry from Lime Leaf!), there is something for everyone!
Contact Cindy Bass Searfoss to schedule a tour of Hub City's newest community today!