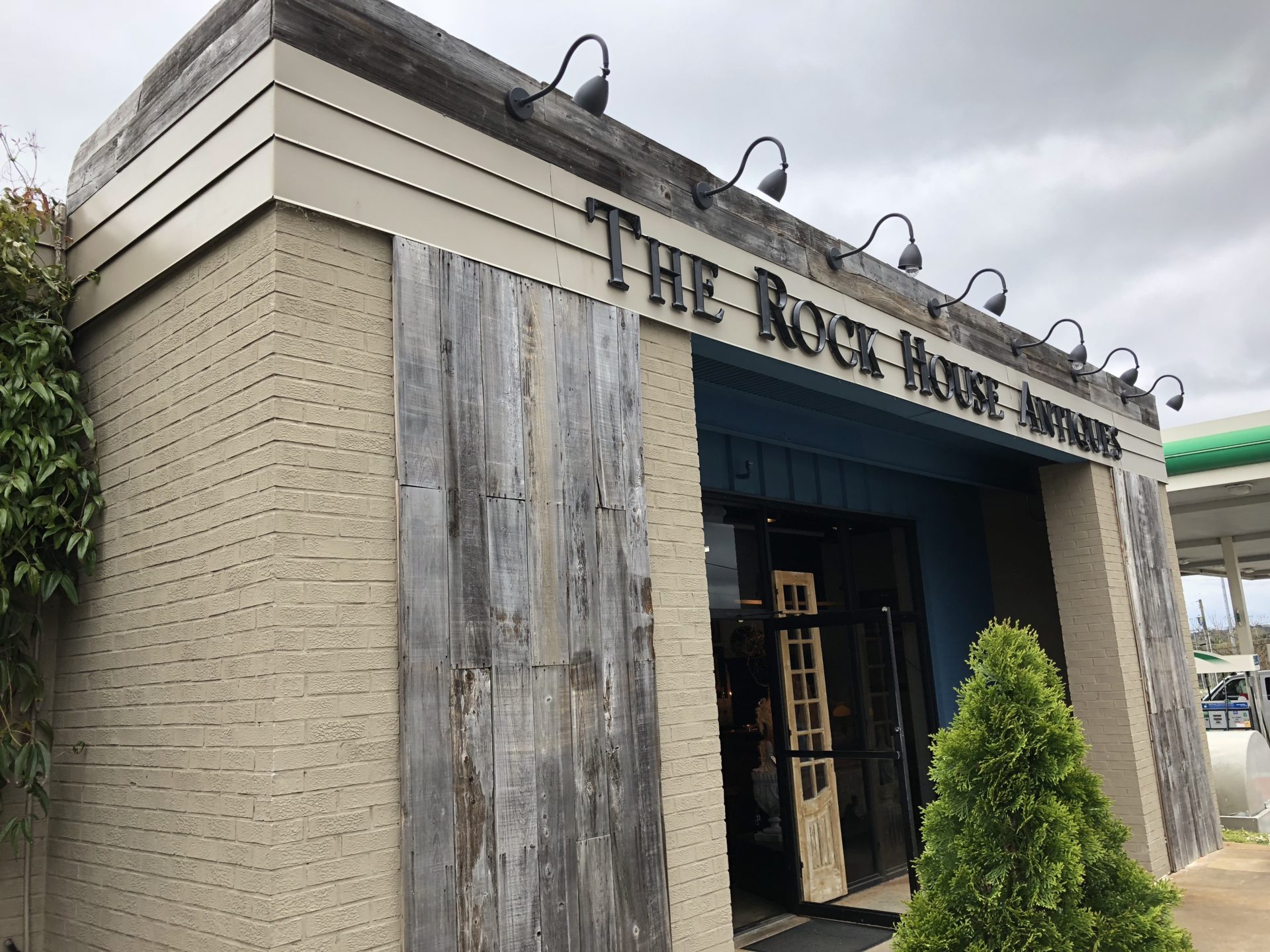 08 May

4 Top Shops When Decorating on a Budget

There comes a point in everyone's life when you start to move away from the hand-me-downs that were forced upon you when you got your first apartment to a more "grown-up" look. For me, that time came when I moved into my first home.

Now, I've been in my home for almost three years, and for most of those years, I've been in a constant state of redesigning and replacement. (Is design ADHD a thing?) I've been redesigning spaces to work the way I actually use them, and I've been slowly replacing the hodgepodge of furniture I've been living with for the past 10 years.

This transition can be hard, especially after you've just written giant checks to the closing attorney, home inspector, and appraiser. Here are my top four local shops to help you achieve your style dreams on a budget. You're a homeowner now, and you want your home to look it's best, right?
1. Southern Housepitality – Mauldin Road, Greenville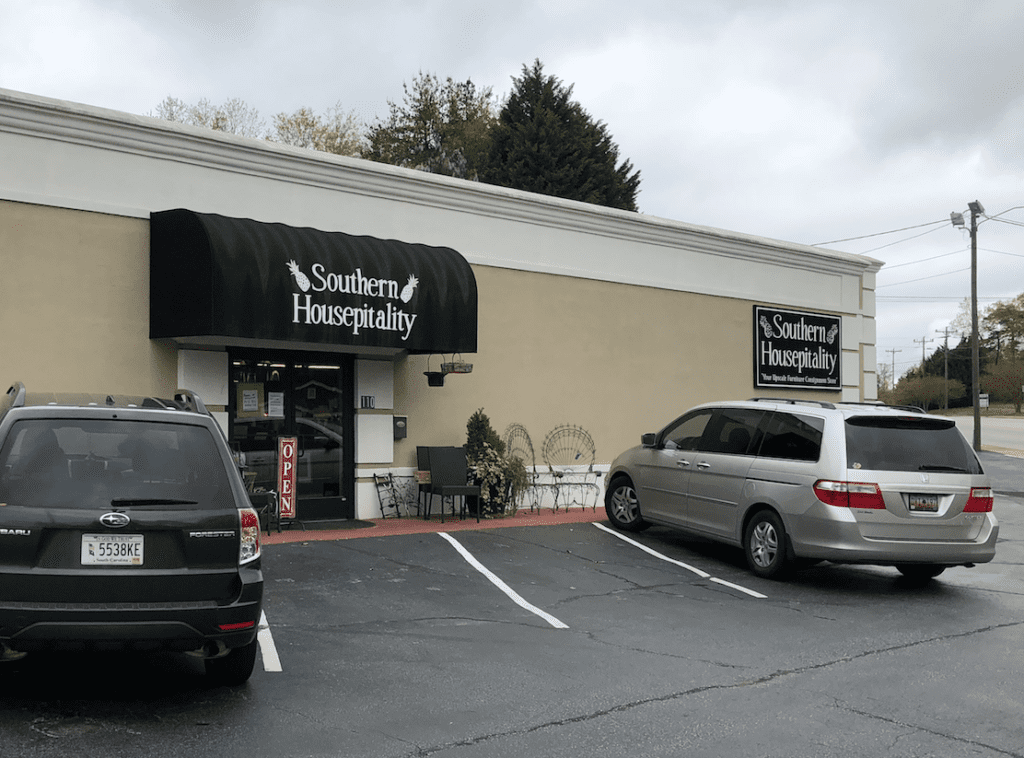 I'll be honest, there are some months when I stop by Southern Housepitality every weekend. I'm a little addicted to this consignment store because it has a great mix of older and contemporary furniture and accessories. It's not quite an antique store, but nothing is brand new either. Personally, I've found two end tables and several pictures at super reasonable prices, and because it's a consignment store, there are new arrivals all the time.
Items they carry:
• Furniture – Dressers, couches, dining sets, etc.
• Home accessories
• Art & framed photos
• Lamps and other lighting
• Chalk paint if you want to refinish a piece you find
Pro Tip – Prices decrease the longer the item has been in the store. If you find something you like, you can check the price tag to see if the price is going to drop soon. Of course, someone else could come along and buy it if you choose to wait!
2. Pottery Barn Outlet – Gaffney Outlets, Gaffney
These days it seems that outlet stores only carry items that were made specifically for the outlet. (You know who you are!) The Pottery Barn Outlet, however, seems to be one of the few spots left that actually sells closeouts and excess inventory that comes directly from their stores. They have a great mix of furniture, dinnerware, bed, and bath items at prices that are lower than what you'd pay in the store. I've found a leather club chair with a small blemish that was about $1,000 less expensive than what you'd pay retail, along with a rug or two that were at least half off. Bonus – the PB Gaffney outlet has recently opened a second store, so be sure to stop by both locations.
Items they carry:
• Furniture – Couches, chairs, ottomans, desks, dressers
• Home accessories
• Rugs
• Dining accessories and dinnerware
• Art (However, I've found it's usually damaged. Sad face.)
• Seasonal items like Christmas decorations
• Lamps (But never in pairs. Why?)
Pro Tip – They don't deliver, so if you're looking for large pieces be sure to bring a truck so you can haul it away. They do have nice helper guys who will load everything up for you.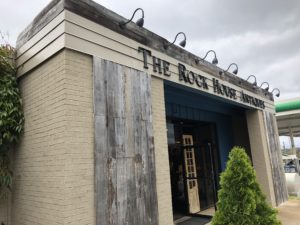 3. Rock House Antiques – Mauldin Road, Greenville
The Rock House has a great mix of fine antiques and quirky accessories. Because the pieces are often high-quality, the prices can be a little steep for those on a budget. Personally, I focus on the small household items and art when I'm browsing. Each booth is an independent vendor, with some updating inventory more often than others. If you're looking to add character to your home with a fine antique, this is a great place to check out. I've found several pieces of art along with two old horse head hitch post caps. Boom! Instant history in your home!
Items they carry:
• Furniture – Mostly dressers and chests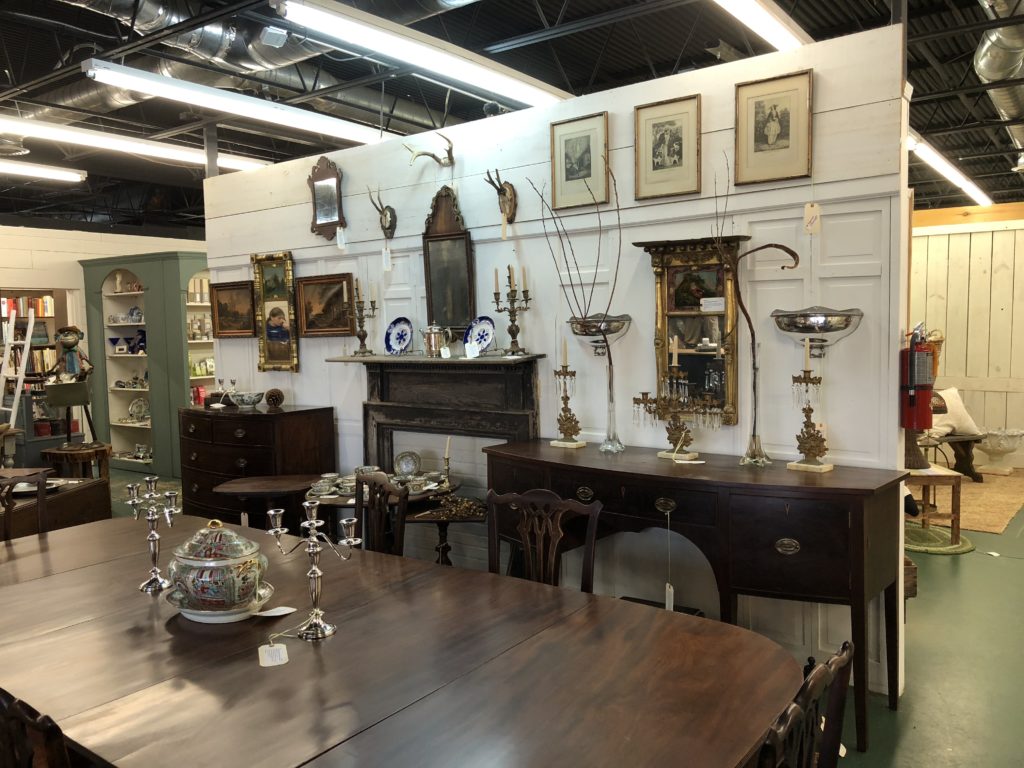 • Lighting – Lamps and chandeliers (There is even a little lamp shop that can help with repairs)
• Art – Originals and prints
• One-of-a-kind items
Pro Tip – They host numerous events throughout the year. My favorite is Shop the Lot, where vendors set up and sell in the parking lot flea market style.
4. Family
I've found that the pieces I've acquired from family are those that I treasure most. I have a coffee table and bedside table from my great aunt and uncle, a coat rack from a grandmother and several pieces of art from other loved ones who have passed on. But you don't have to wait for someone to pass before you start to rummage through their stuff, right? Take a look at what your parents or grandparents (or aunts and uncles) have hiding in the basement or attic. There could be a treasure or two that you've never seen before, and more than likely, there is a family story that goes along with it.
About the Author
James Prow is the Coldwell Banker Caine Graphic Designer. In his free time, he enjoys margaritas, working on his home, and all things Clemson. Willy Taco is his spirit animal.